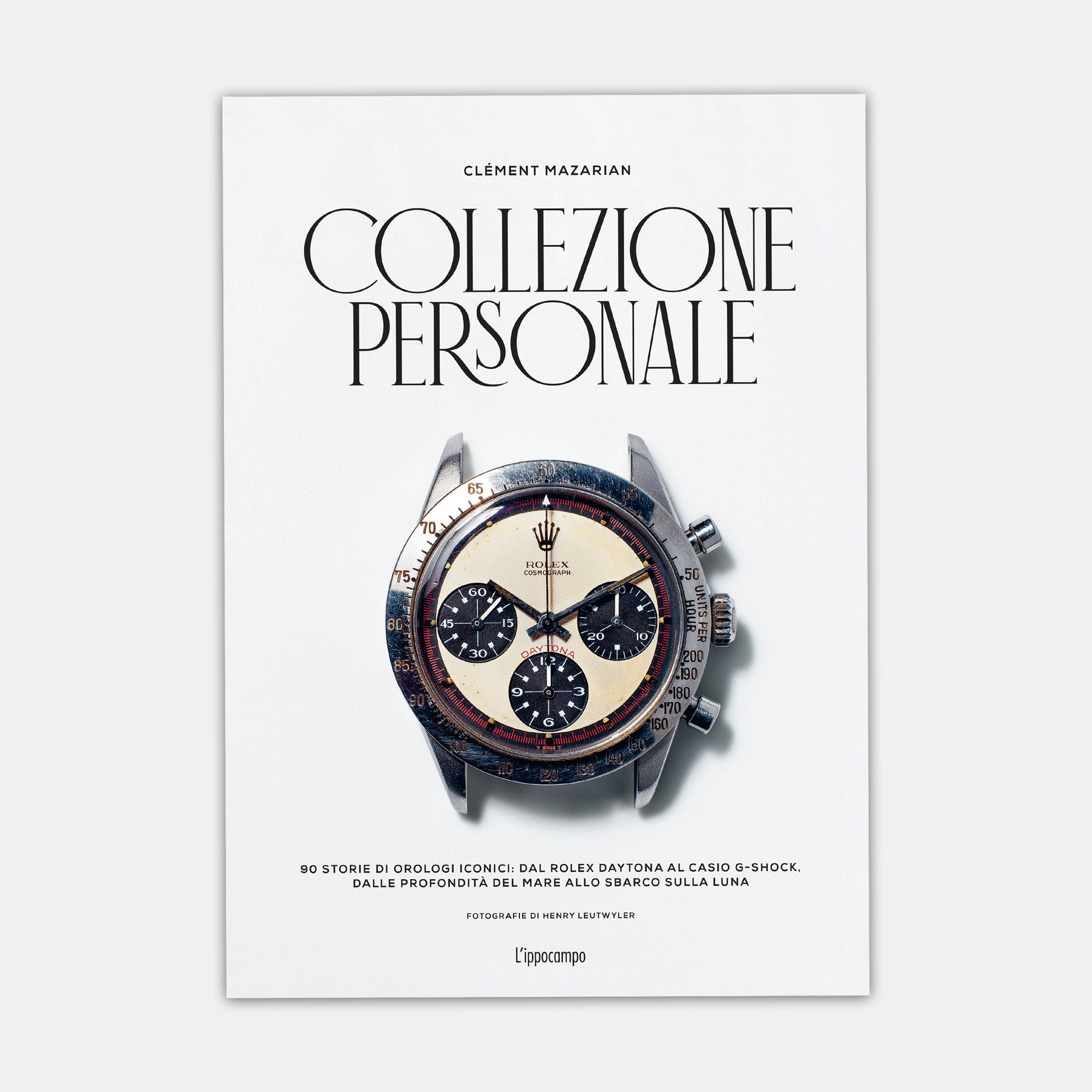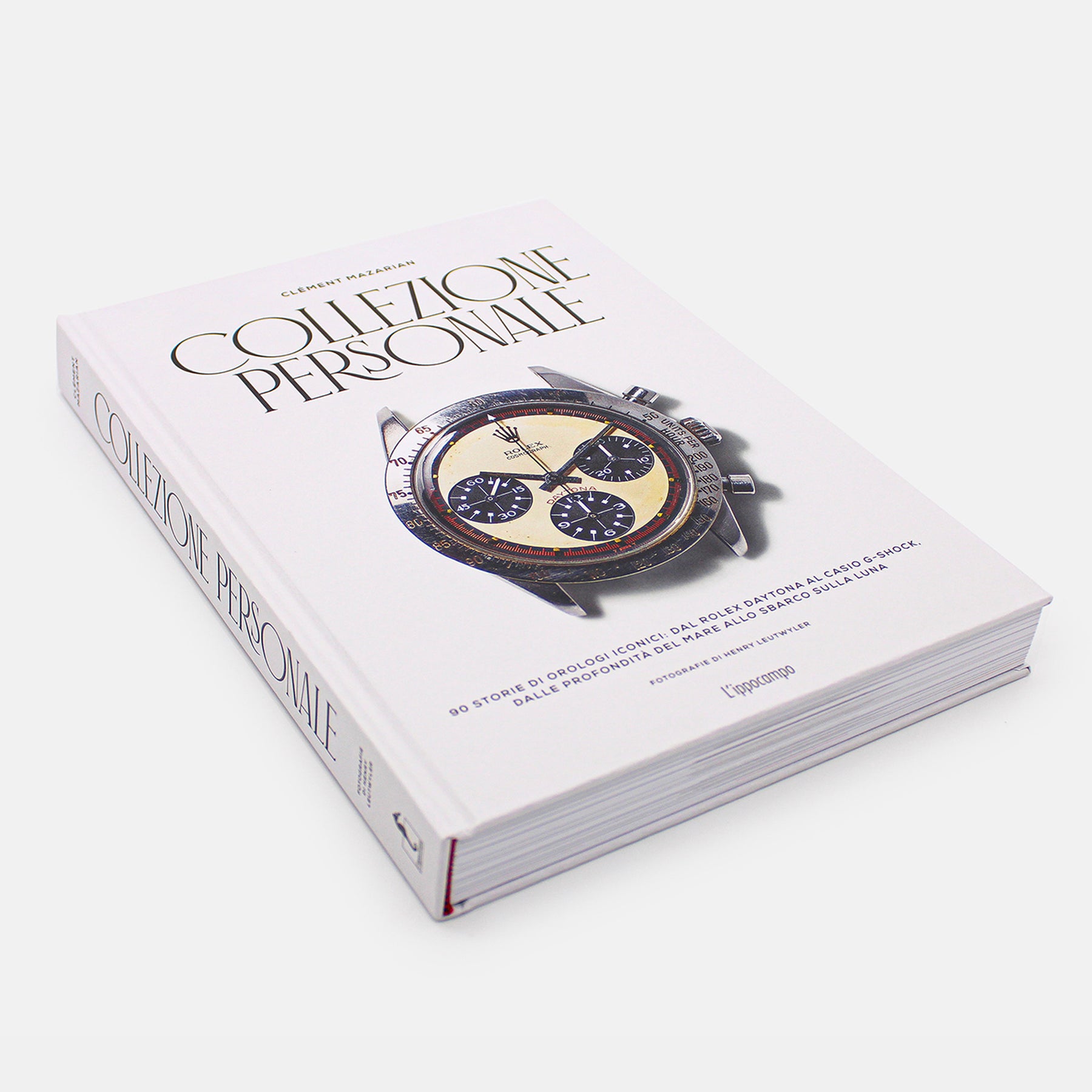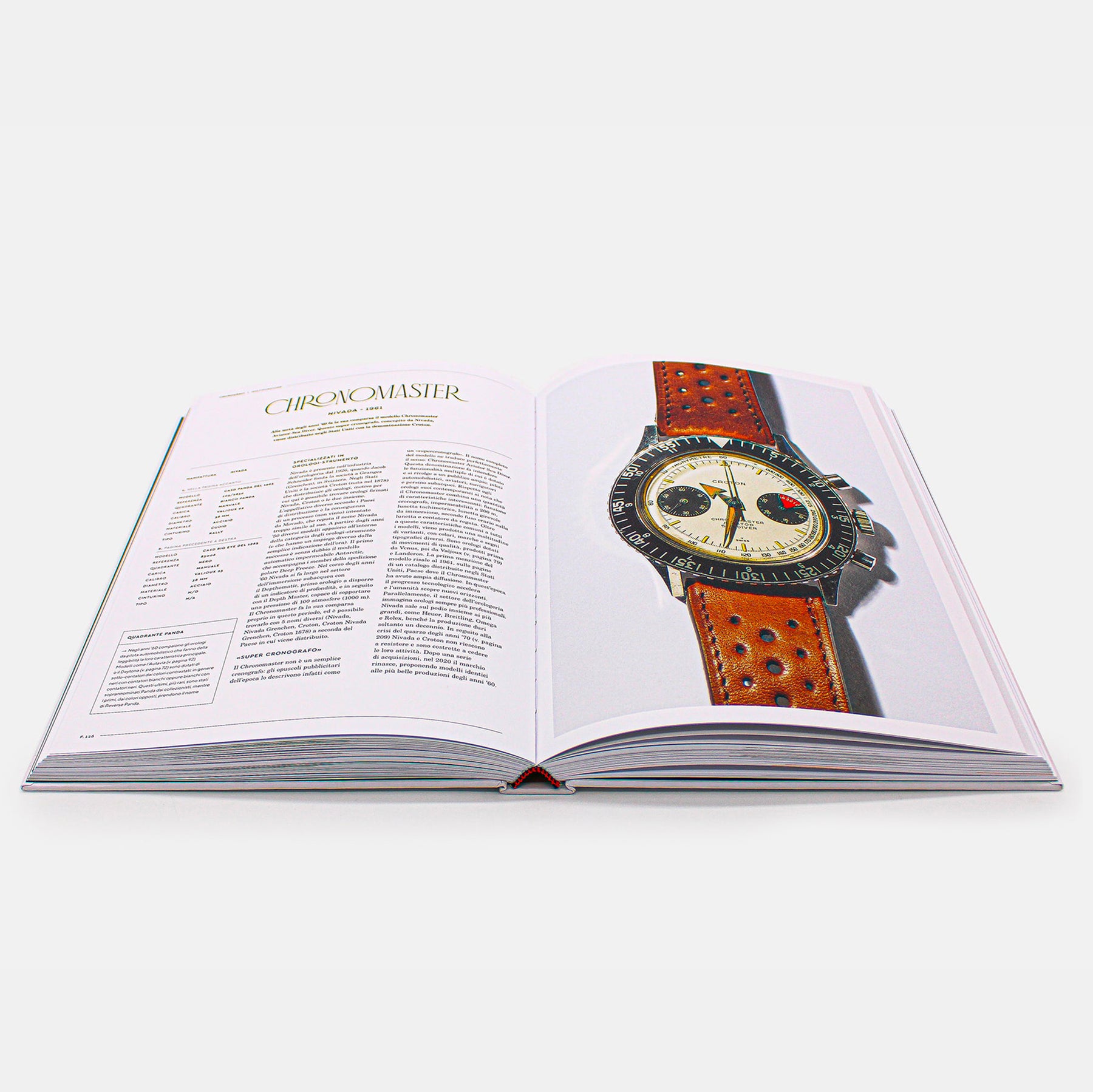 Personal Collection: 90 Stories of Iconic Watches
A selection of over 80 iconic timepieces, curated by the collector and enthusiast Clément Mazarian.

From the first Santos Dumont to the legendary Speedmaster, passing through the Rolex Submariner, without forgetting the flamboyant pop revolution by Swatch

All the models that animate this volume are described in a dedicated chapter and accompanied by illustrated technical data sheets, which explain the basics of watchmaking even to novices. A book for enthusiasts and all lovers of beauty capable of marking time.
In this 232-page hardback book, collector Clément Mazarian tells the story of more than 80 iconic watches that made history.
Italian language
232 Pages
19.5 x 28 cm
Hardback
ISBN 9788867228430