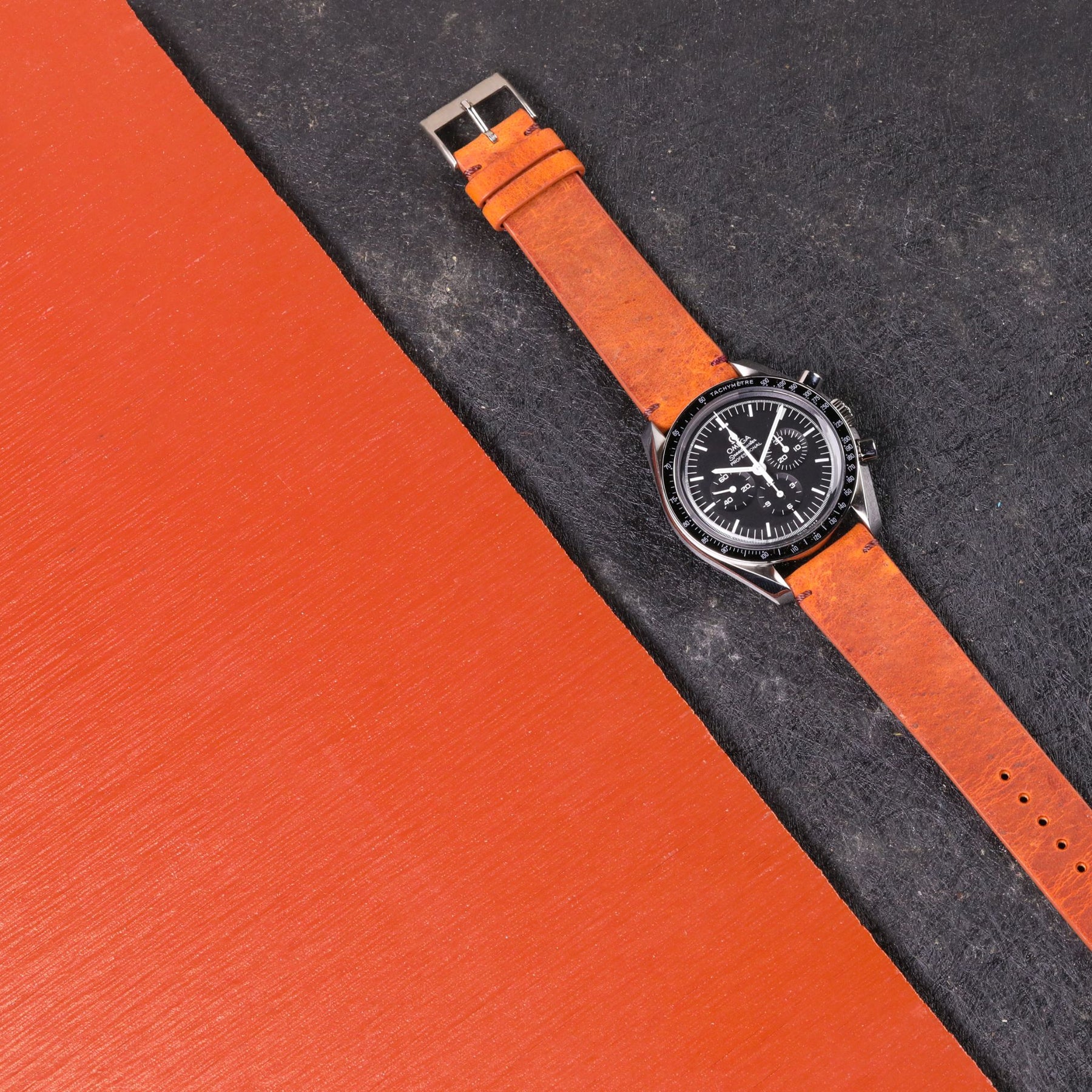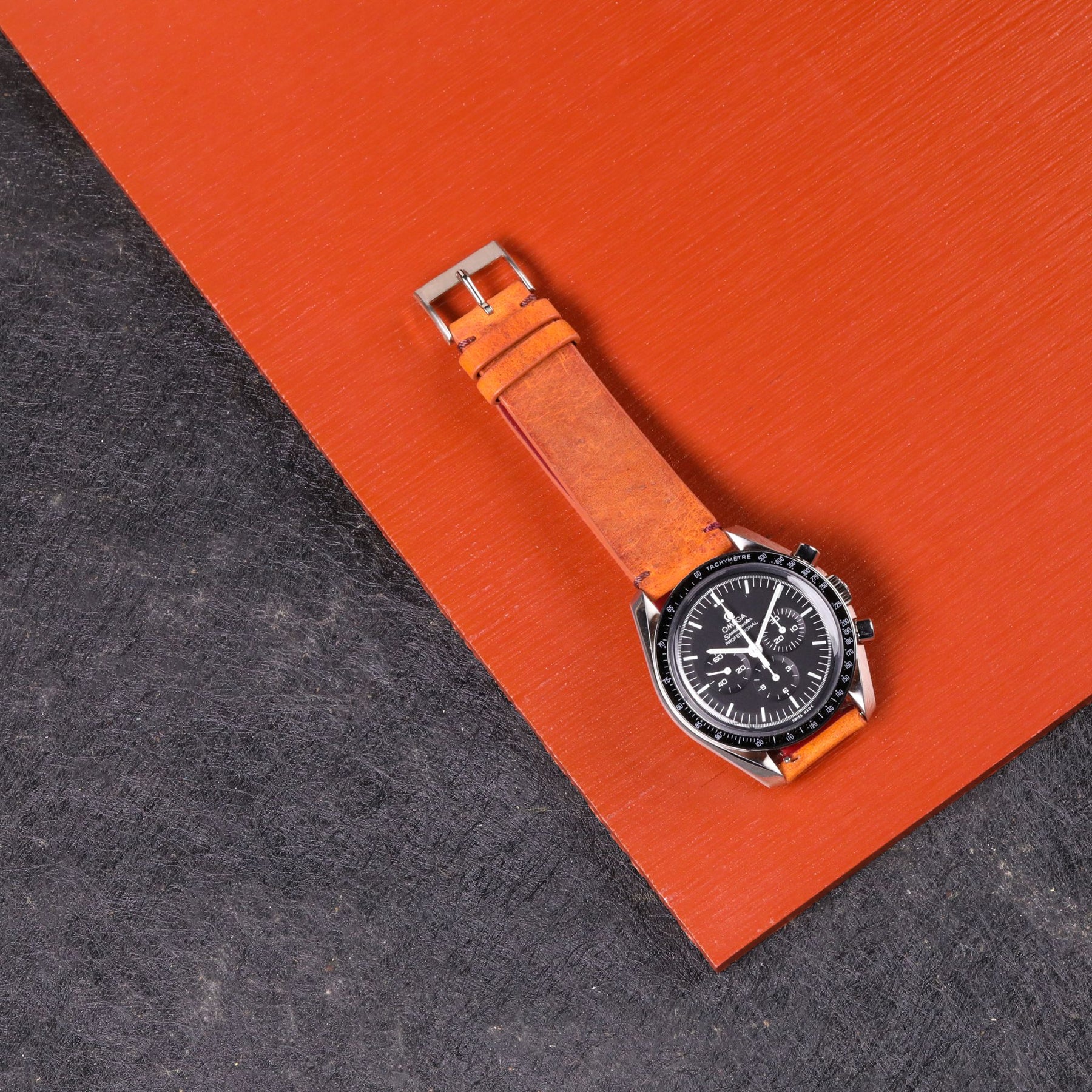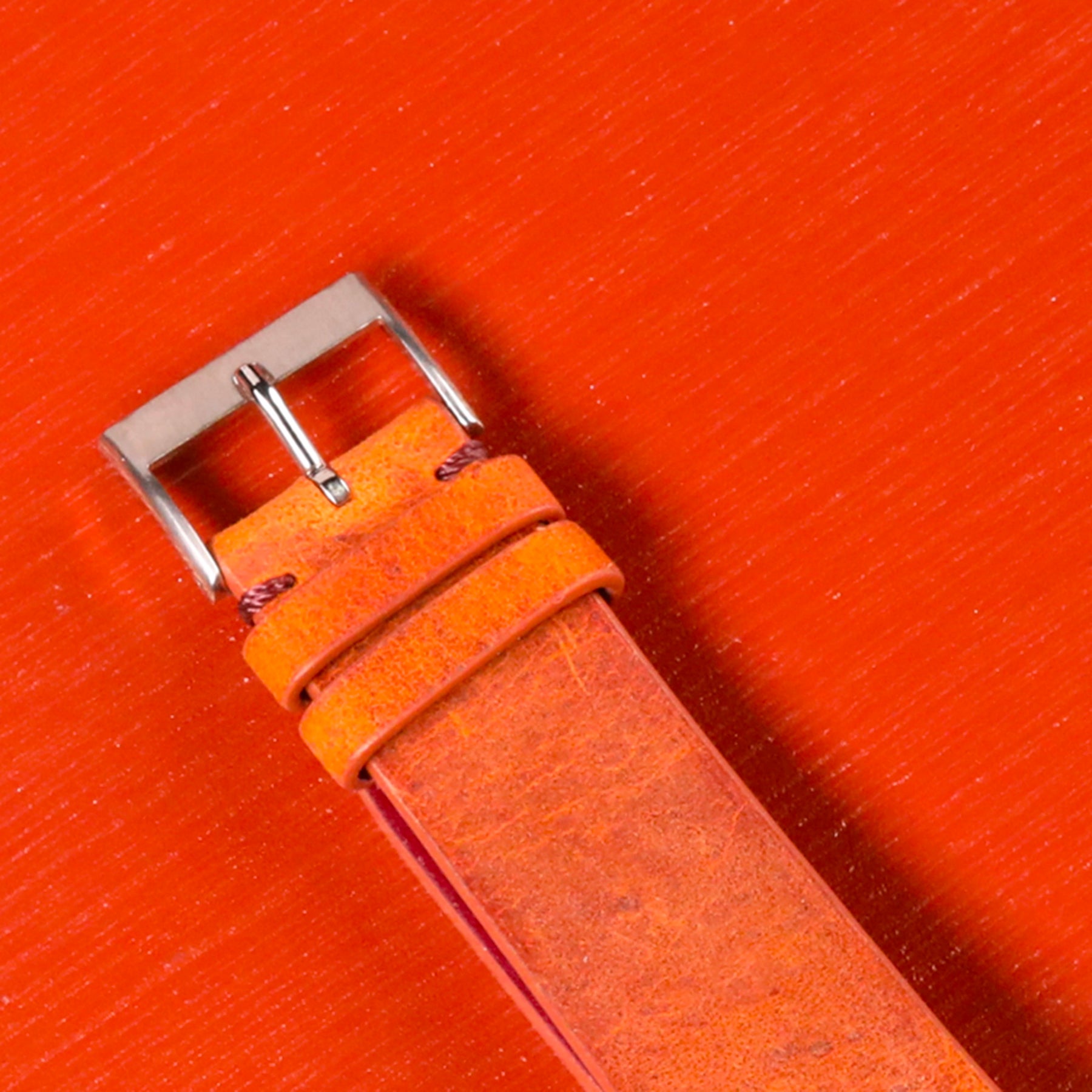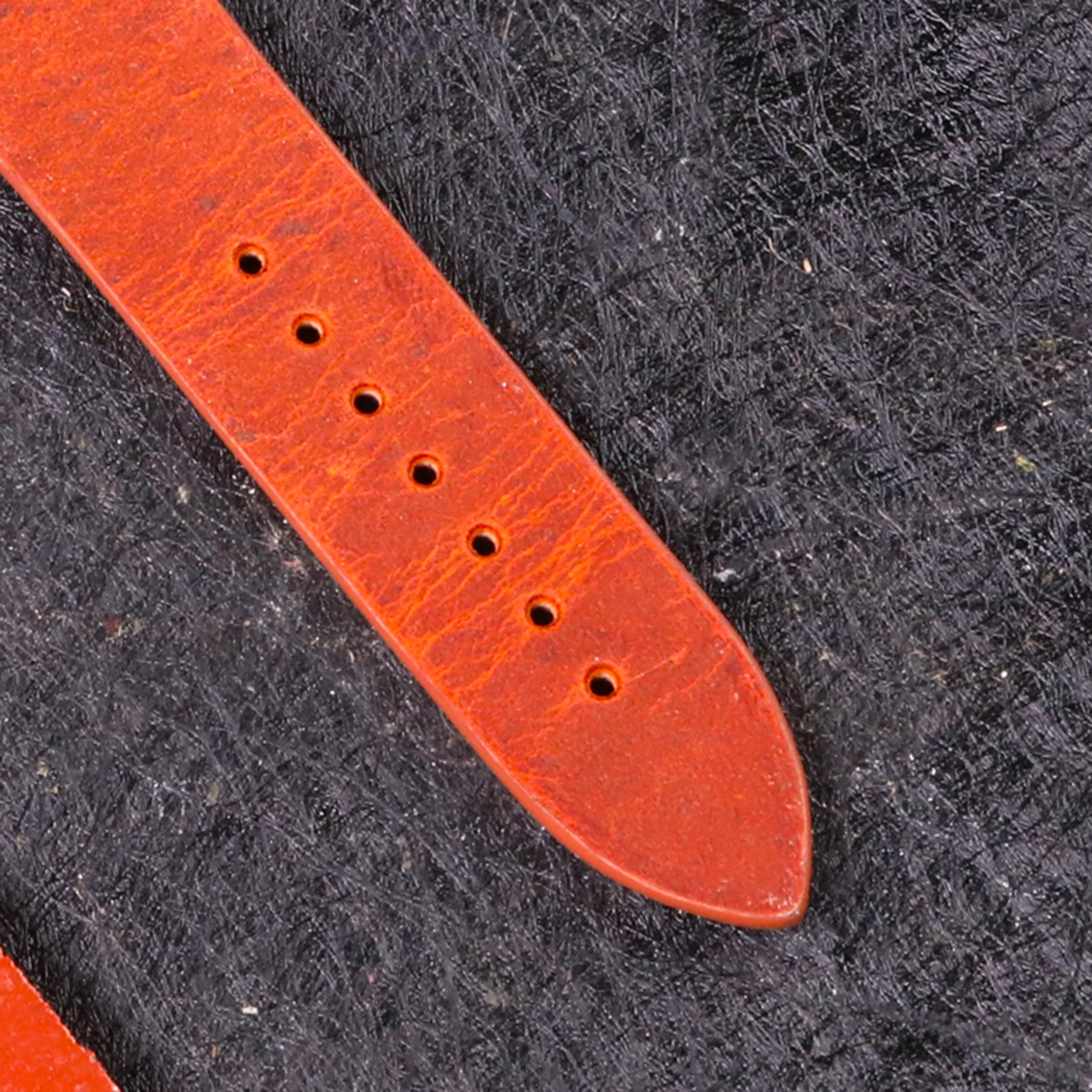 Savana: Orange Kudu Leather Strap
This might be, if not, the coolest strap in our collection. The worked orange color immediately brings us to mind our first sunrise in the Savannah in South Africa. An immense flat expanse, zebras and gazelles around us and a completely orange sky, illuminated by a red fireball. It's true, we thought of the Savana, but trust us when we tell you that you don't need an Explorer to wear this strap.
A stunning orange kudu leather strap, handmade in Italy with beautiful leather sourced from Africa with the utmost respect for ethical sustainability standards. To top it all off, two burgundy embroidered stitches, an elegant hand-polished rectangular buckle and IWS - Italian Watch Spotter's distinctive burgundy-coloured calfskin lining. The strap is also equipped with Quick-Switch lugs for maximum ease of disassembly and assembly.
Length: 110 mm - 75 mm (4.33 in. - 2.94 in.)
Ansette: Quick Switch
Buckle: Stainless steel, 15 mm