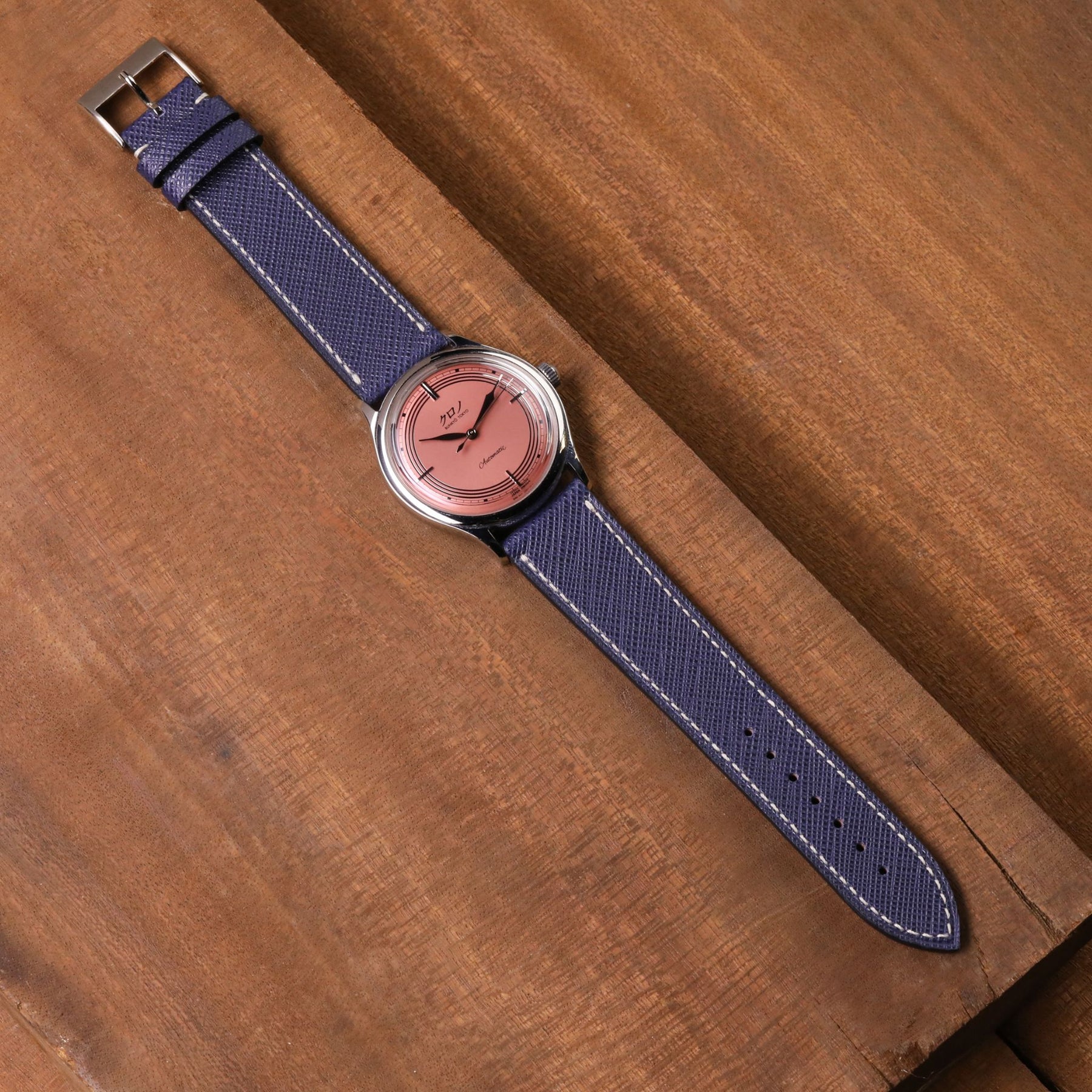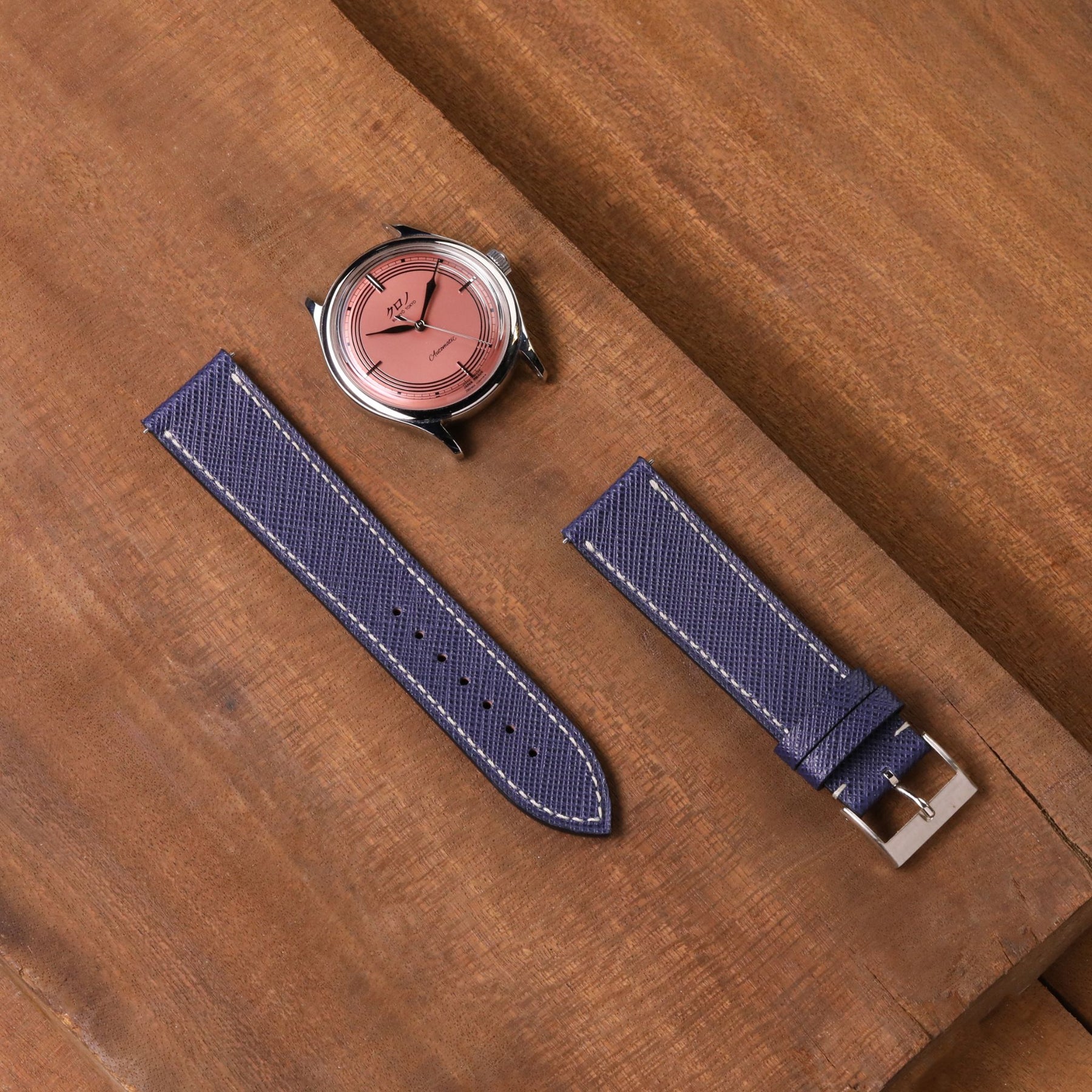 Yacht Club: Blue Saffiano Leather Strap
To define this watch there is an adjective that we can't get out of our heads: FRESH! Linen shirt, sunglasses and steering wheel of an Aquariva Super in his hands, this is how we imagine a collector with this strap on his wrist. To give you an idea, try it with a salmon dial and you'll love it.
A sparkling strap handmade in Italy with fine blue saffiano calfskin and white contour stitching. To complete, an elegant rectangular hand-polished stainless steel buckle and burgundy-colored calfskin lining, a distinctive feature of IWS. The strap is equipped with Quick-Switch lugs for maximum ease of use.
Length: 110 mm - 75 mm (4.33 in. - 2.94 in.)
Ansette: Quick Switch
Buckle: Stainless steel, 15 mm