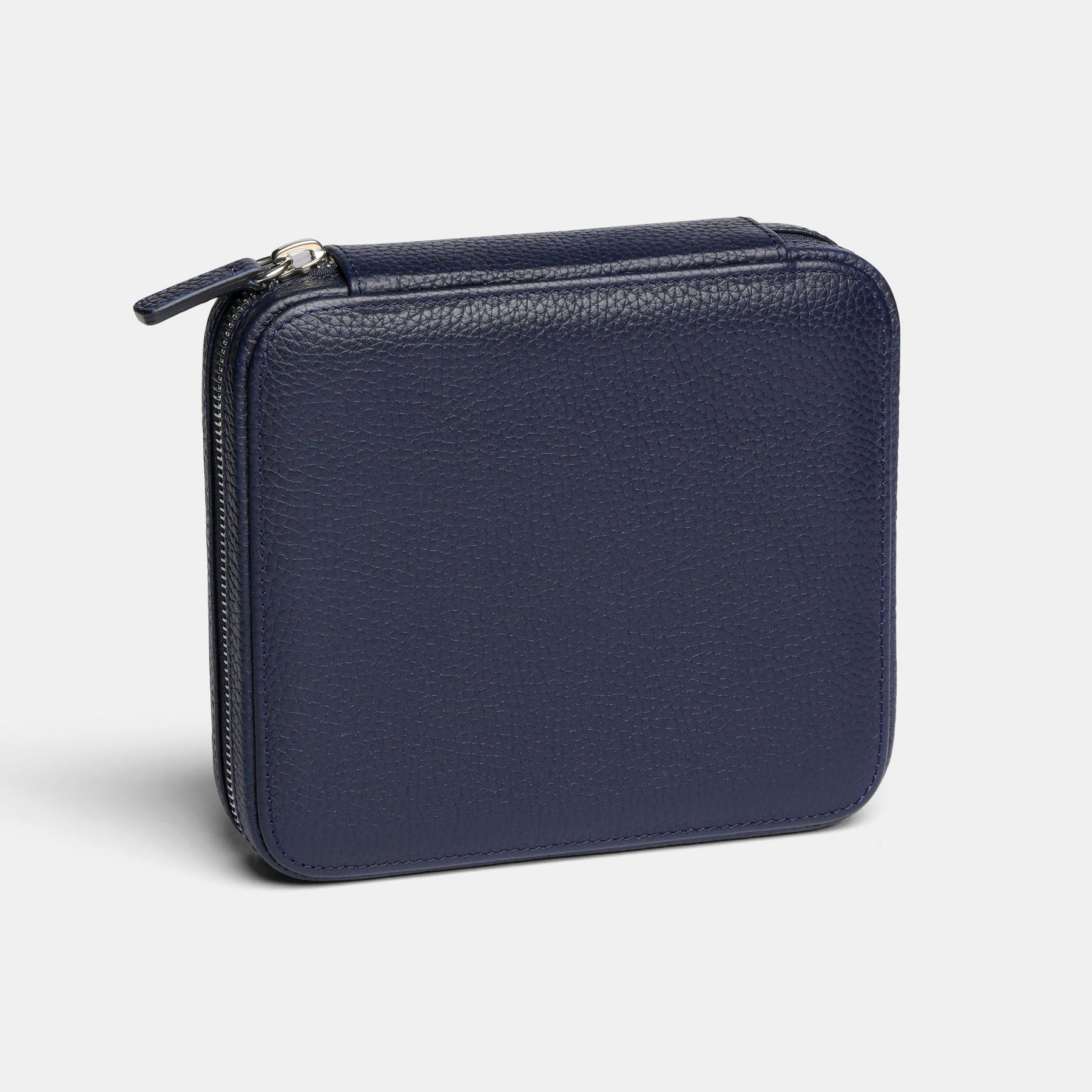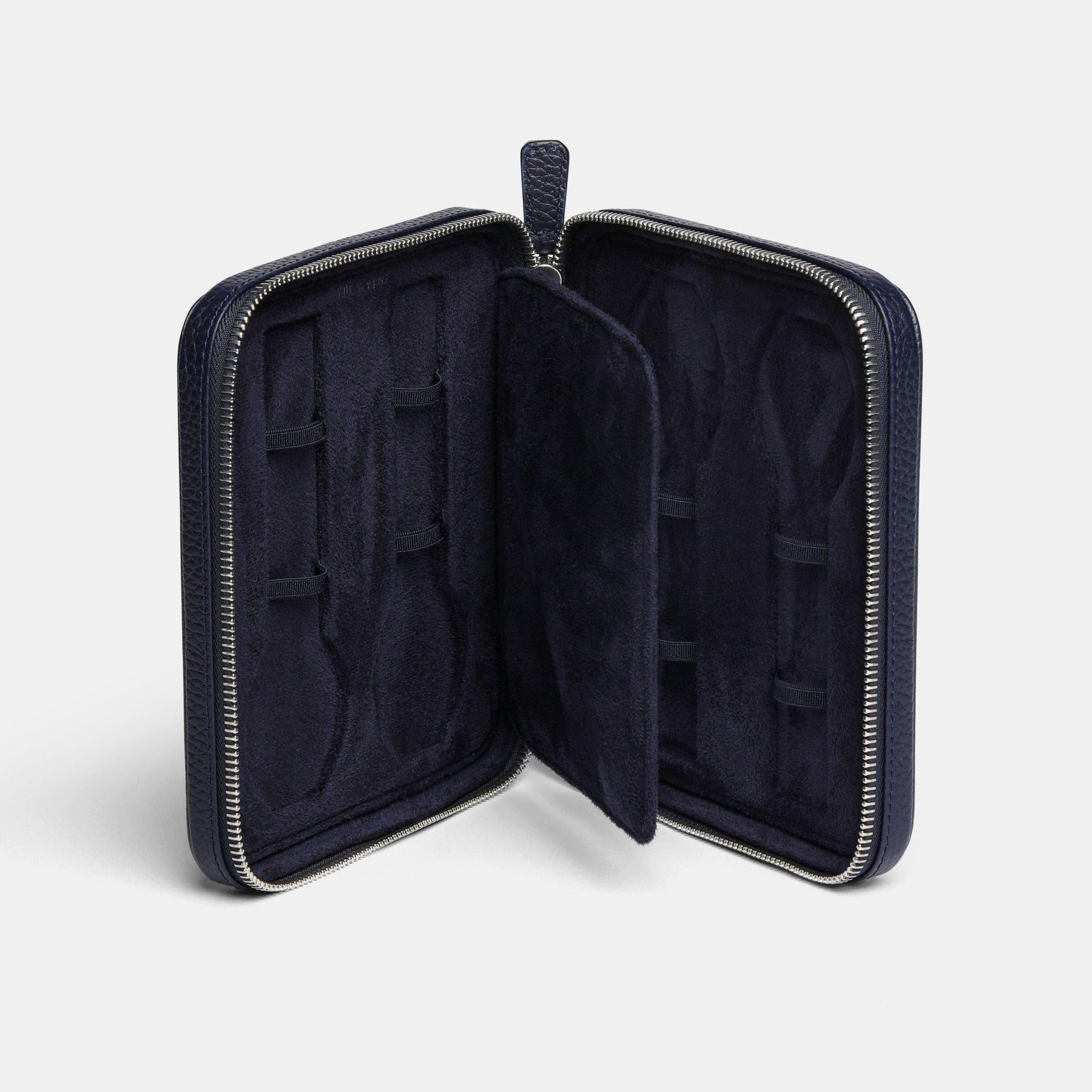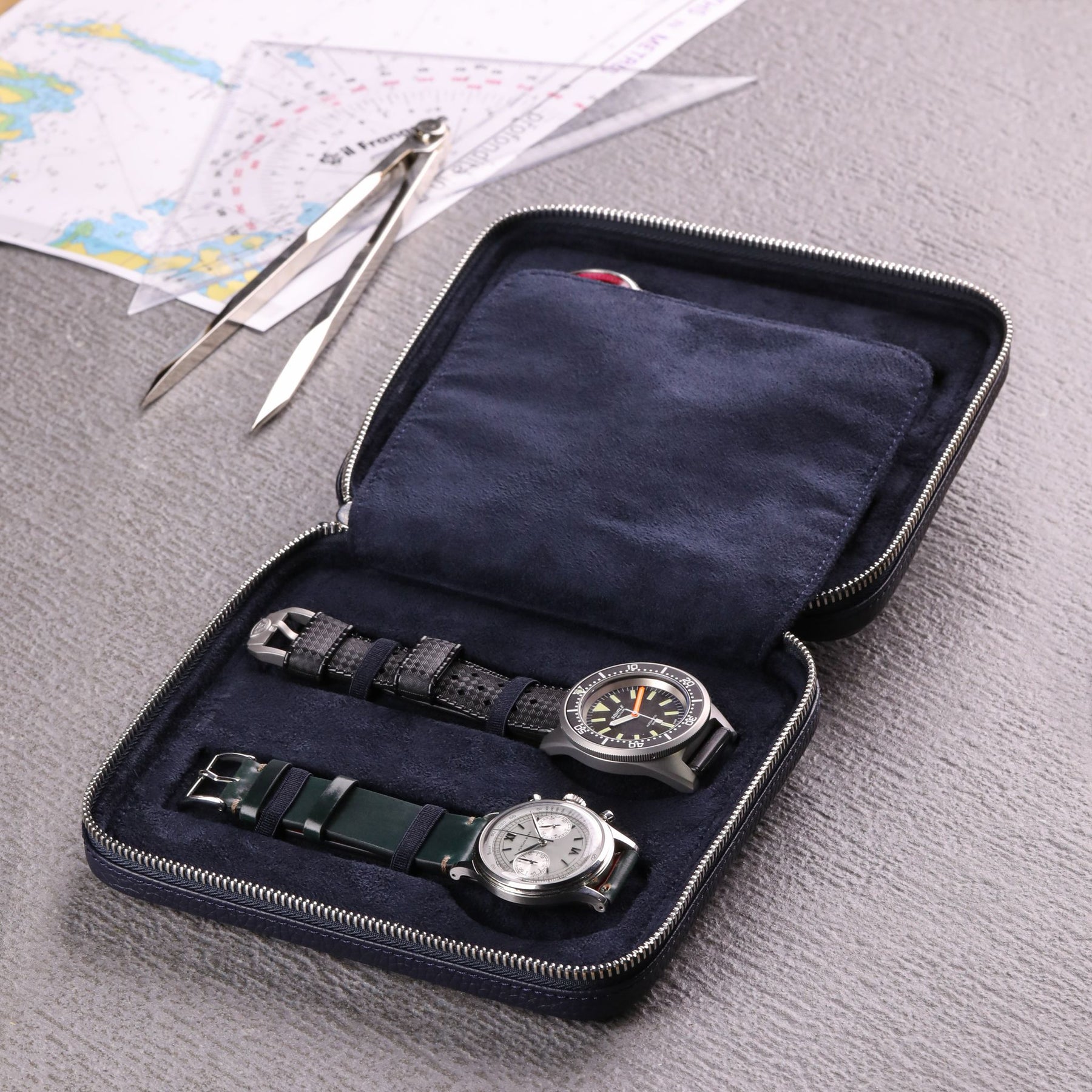 Mare: Blue Leather Watch Case for 4 Watches
As with our strap, we couldn't help but dedicate this wonderful watch holder to the sea. The deep blue and the texture of the leather make us feel like we are on a sun lounger. Perfect for the Mediterranean collector who loves to spend the summer in Sardinia or Sicily enjoying the Mediterranean.
This zipped watch case is rigorously handmade in Italy. The exterior is in blue deerskin with tone-on-tone blue stitching. The interior is in blue Alcantara to better protect the watch from inadvertent scratches and promote durability. The product has an internal separator to protect the watches from hitting each other. Each recess is equipped with two fabric elastic bands to secure the clock and prevent it from slipping when moving.
Since this roll is entirely handmade, there may be very slight differences compared to the reference photo.
Capacity: 4 Watches
Material: Printed calfskin
Interior: Alcantara
Embroidery: Handmade

*Watches not included in the sale.