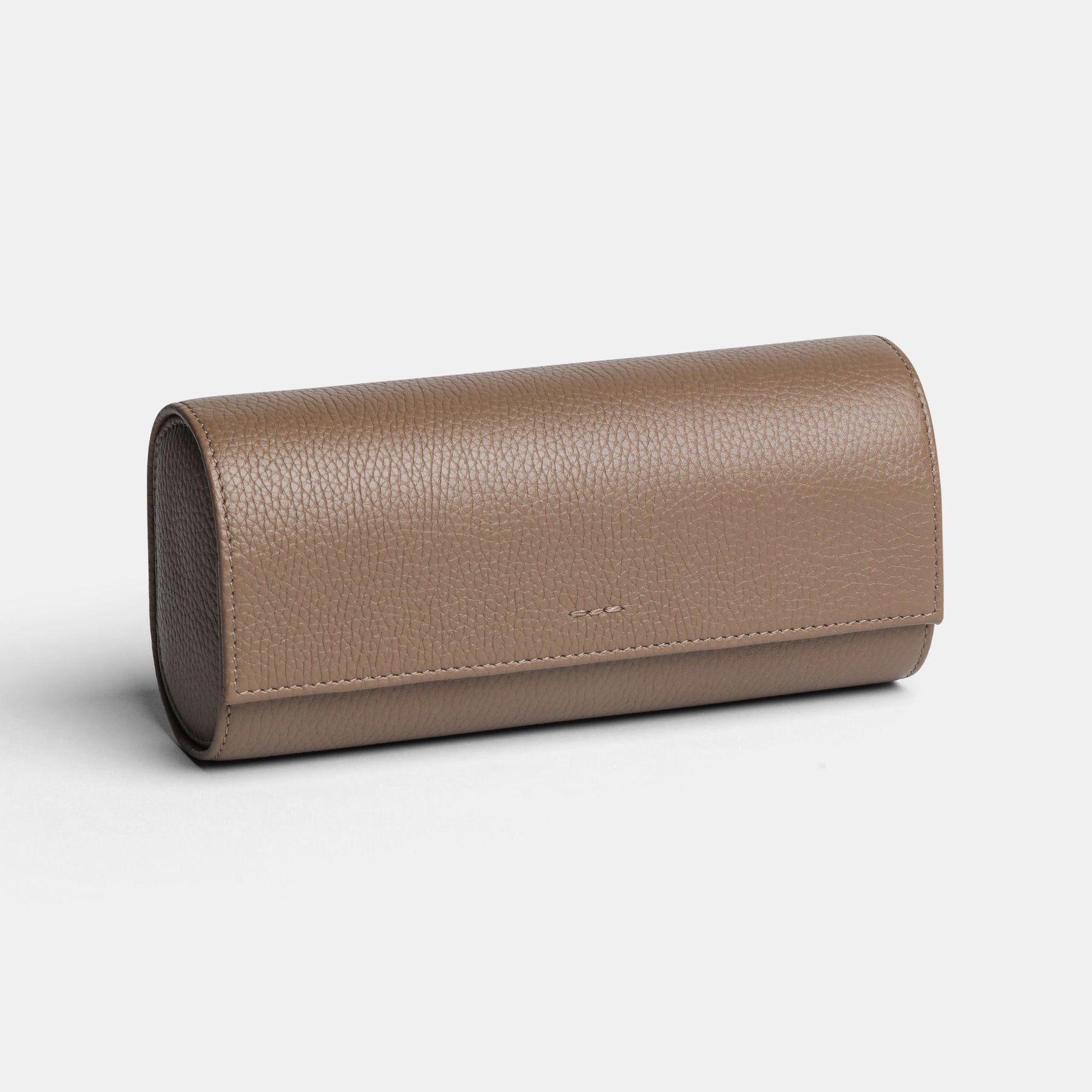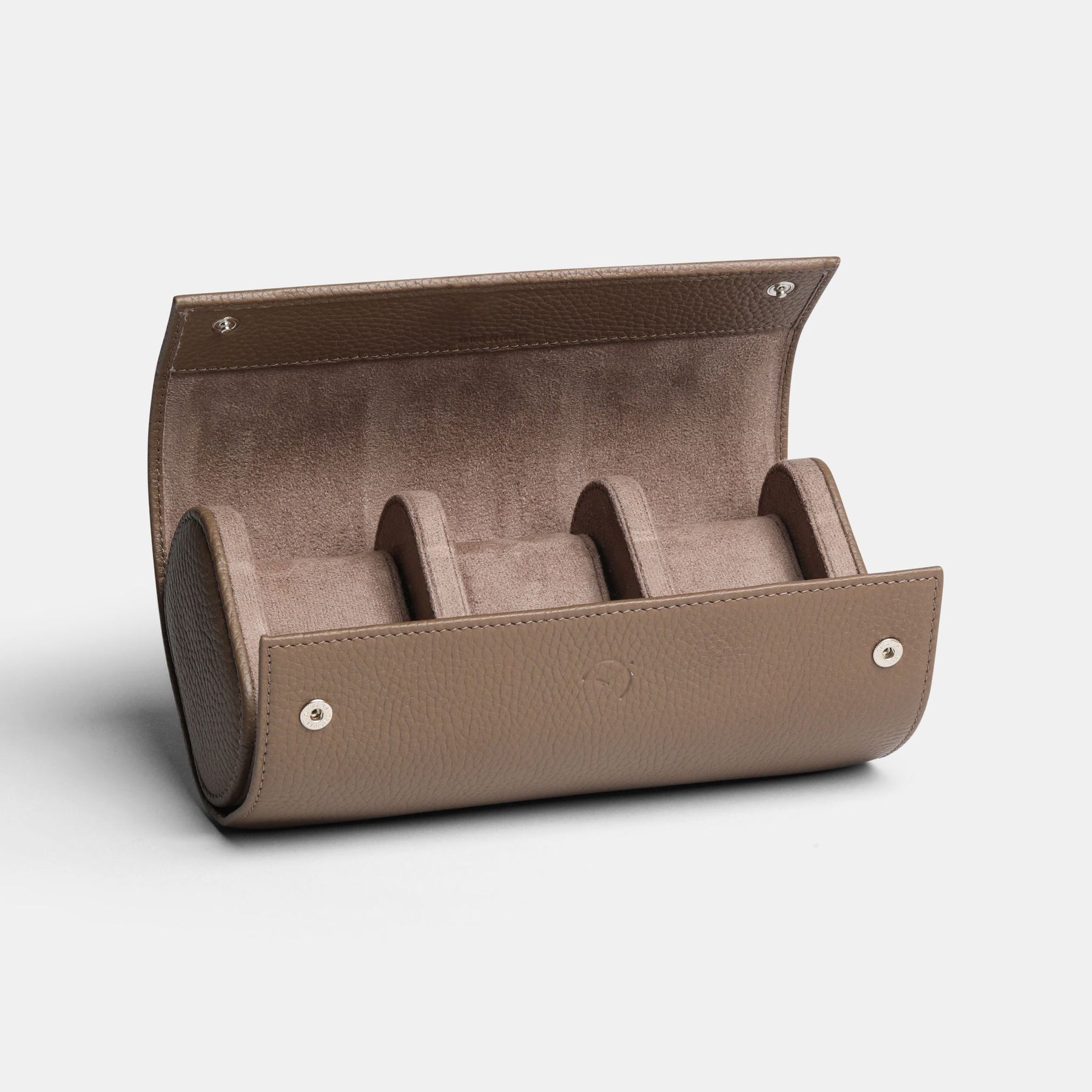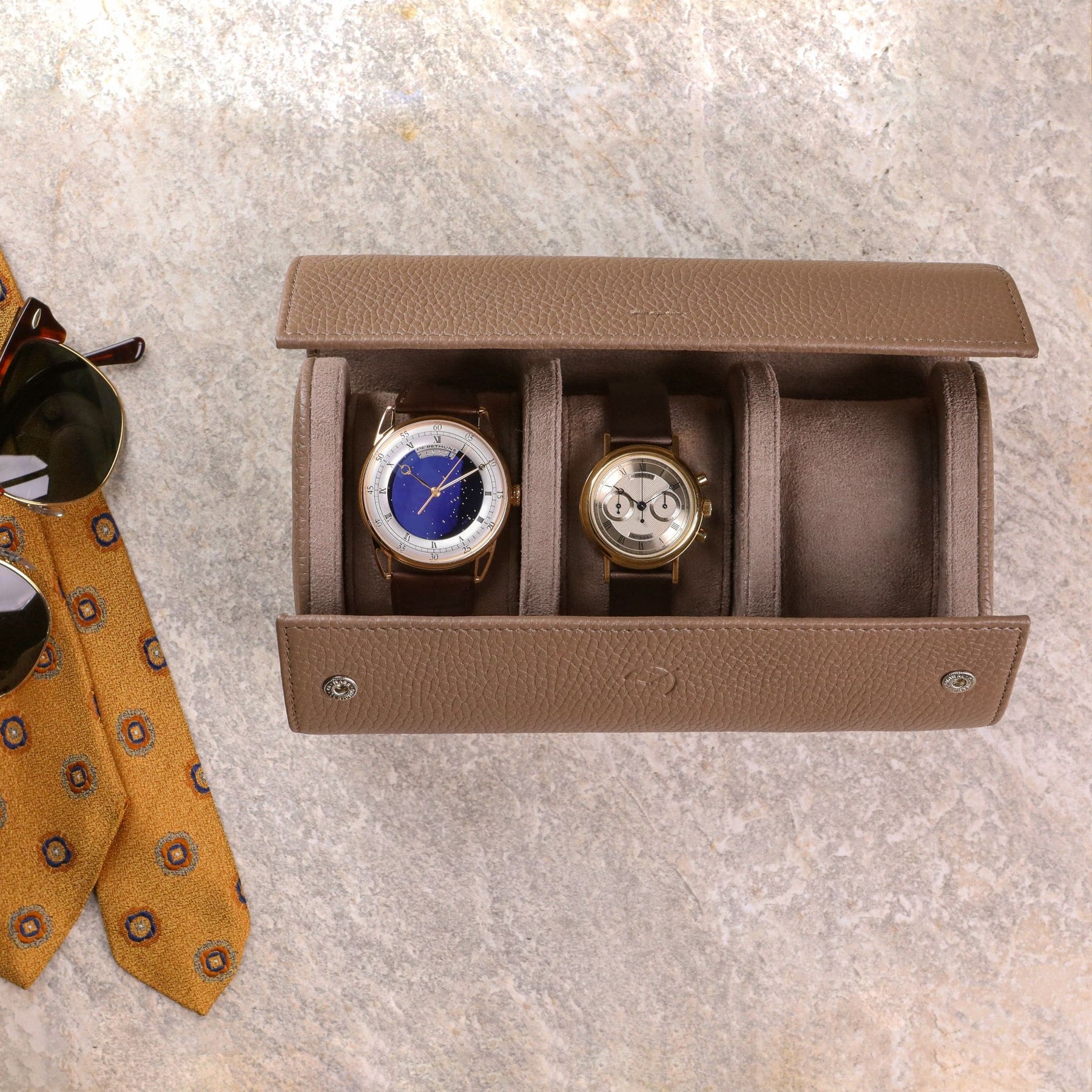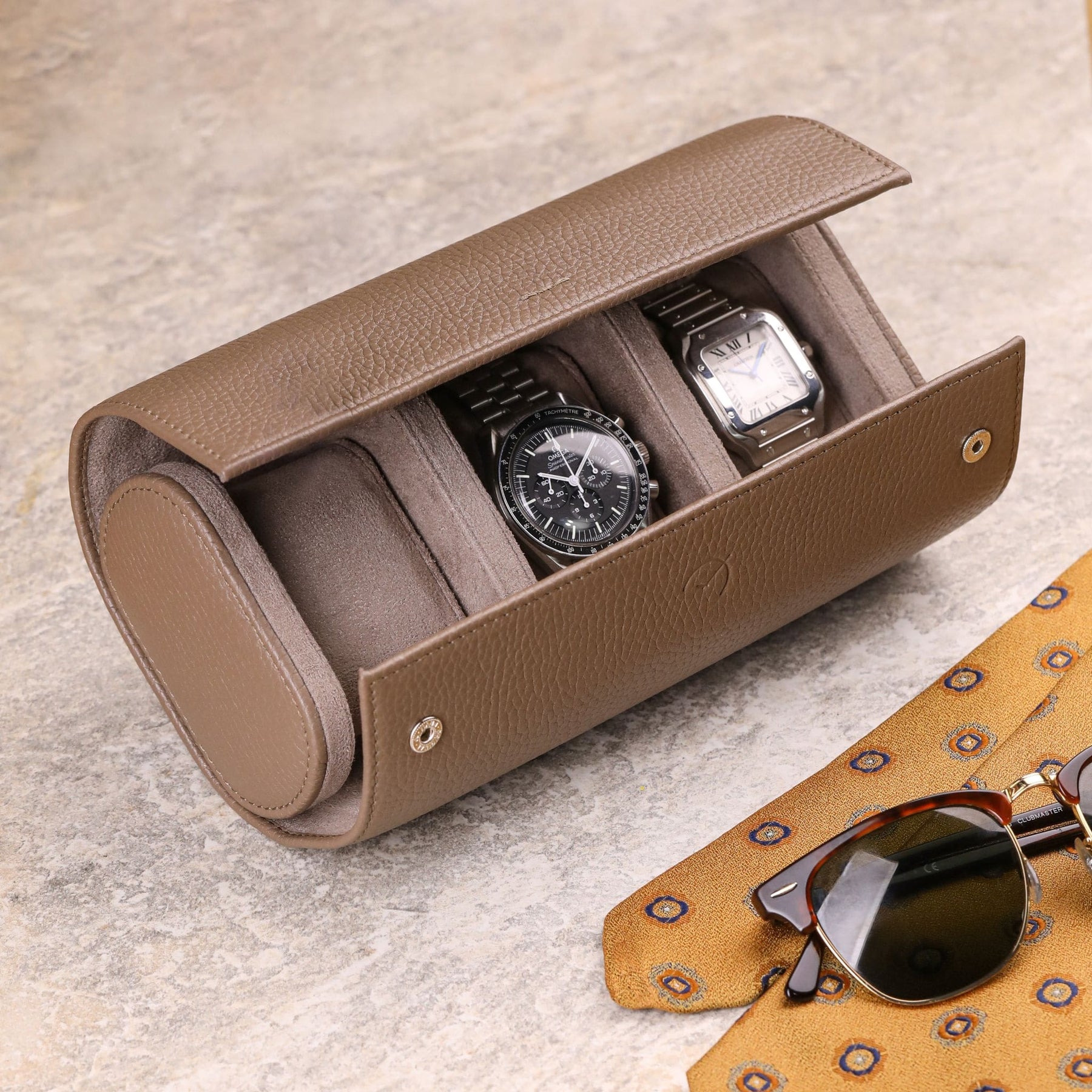 Theatre: Roll Taupe Leather Watch Holder for 3 Watches
This watch roll is extremely elegant. Color makes us feel like we are sitting in the theater, in that moment before the show starts. A sensation that brings with it elegance and emotion in an incredibly pleasant combination.
This watch roll is rigorously handmade in Italy. The exterior is in dove-colored deerskin with tone-on-tone stitching. In the center is an embroidery of small squares that distinguishes our first collection of products. The Italian Watch Spotter logo is finely inserted below the closure between the buttons. The removable cushion with button attachment makes it extremely easy to use to insert and extract your watch. The interior is in Alcantara to best protect the timepiece from inadvertent scratches.
Since this roll is entirely handmade, there may be very slight differences compared to the reference photo.
Capacity: 3 Watches
Material: Deerskin
Interior: Alcantara
Embroidery: Handmade

*Watches not included in the sale.