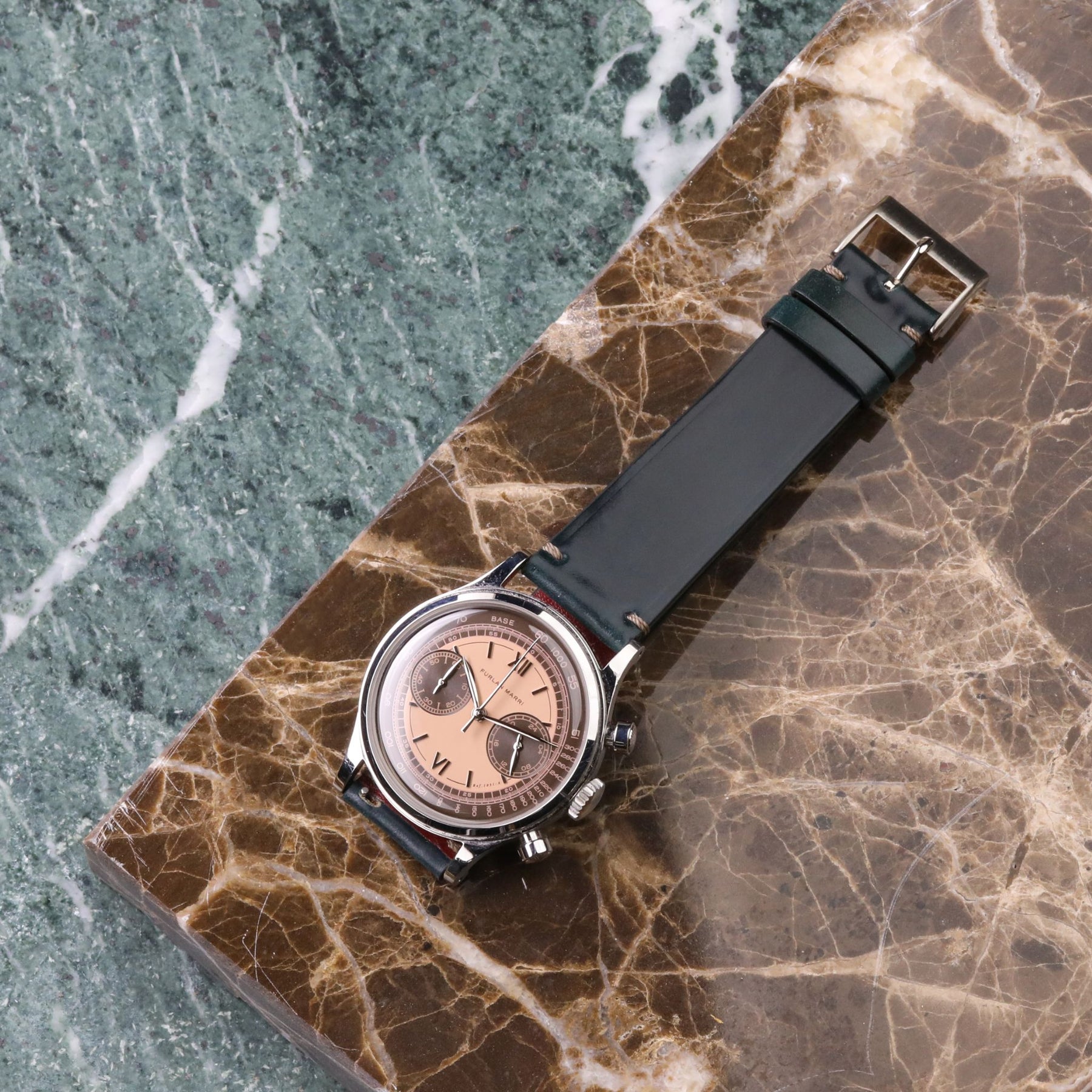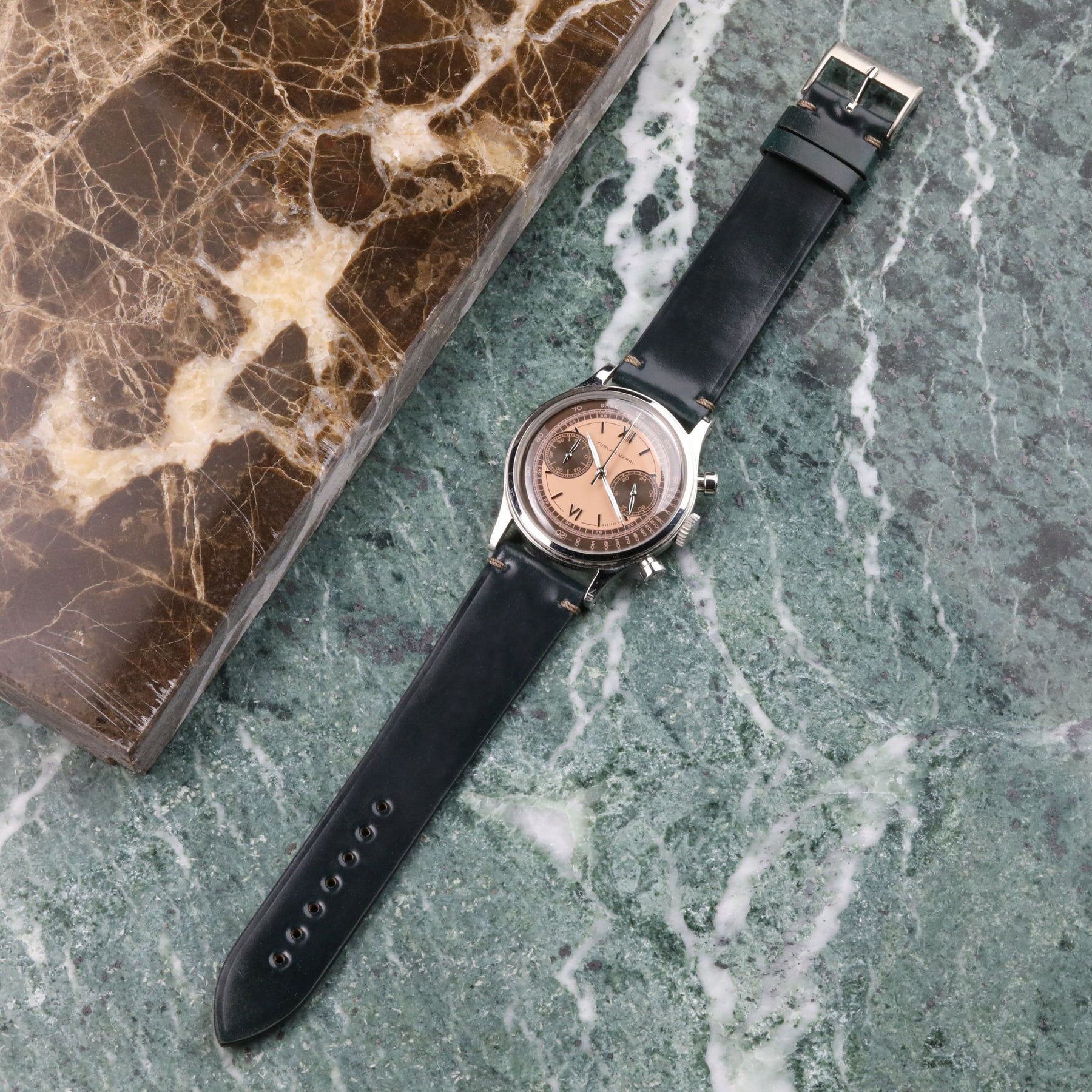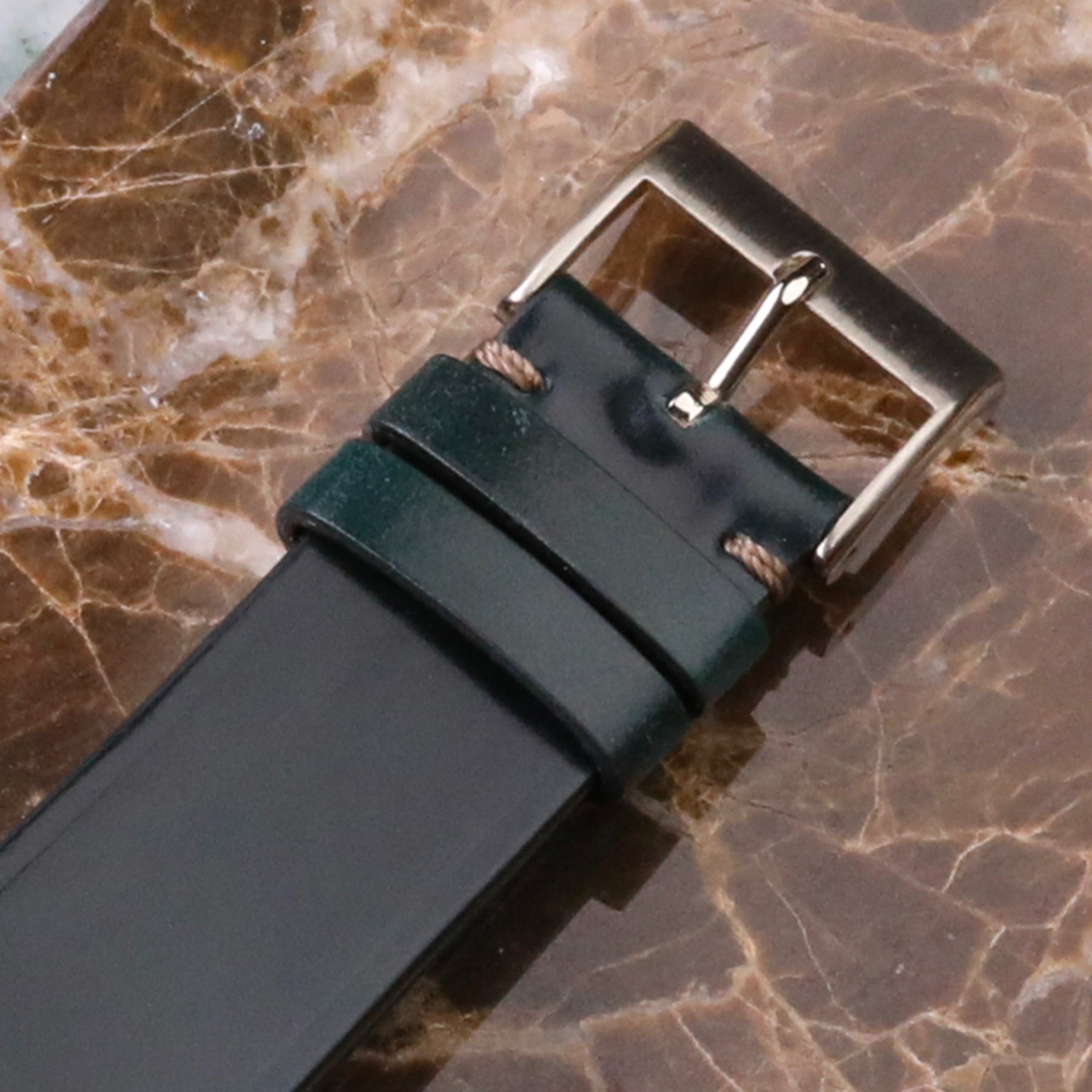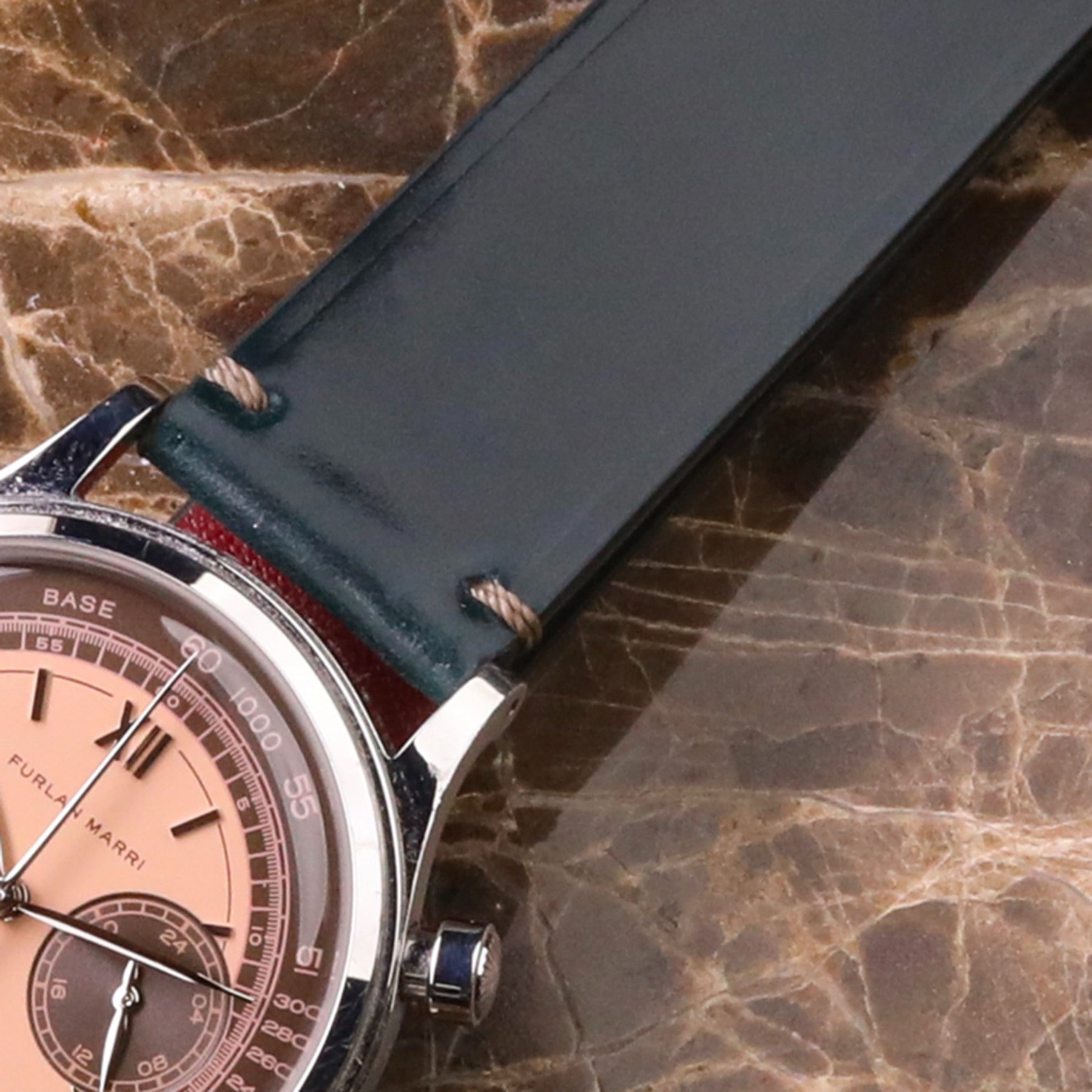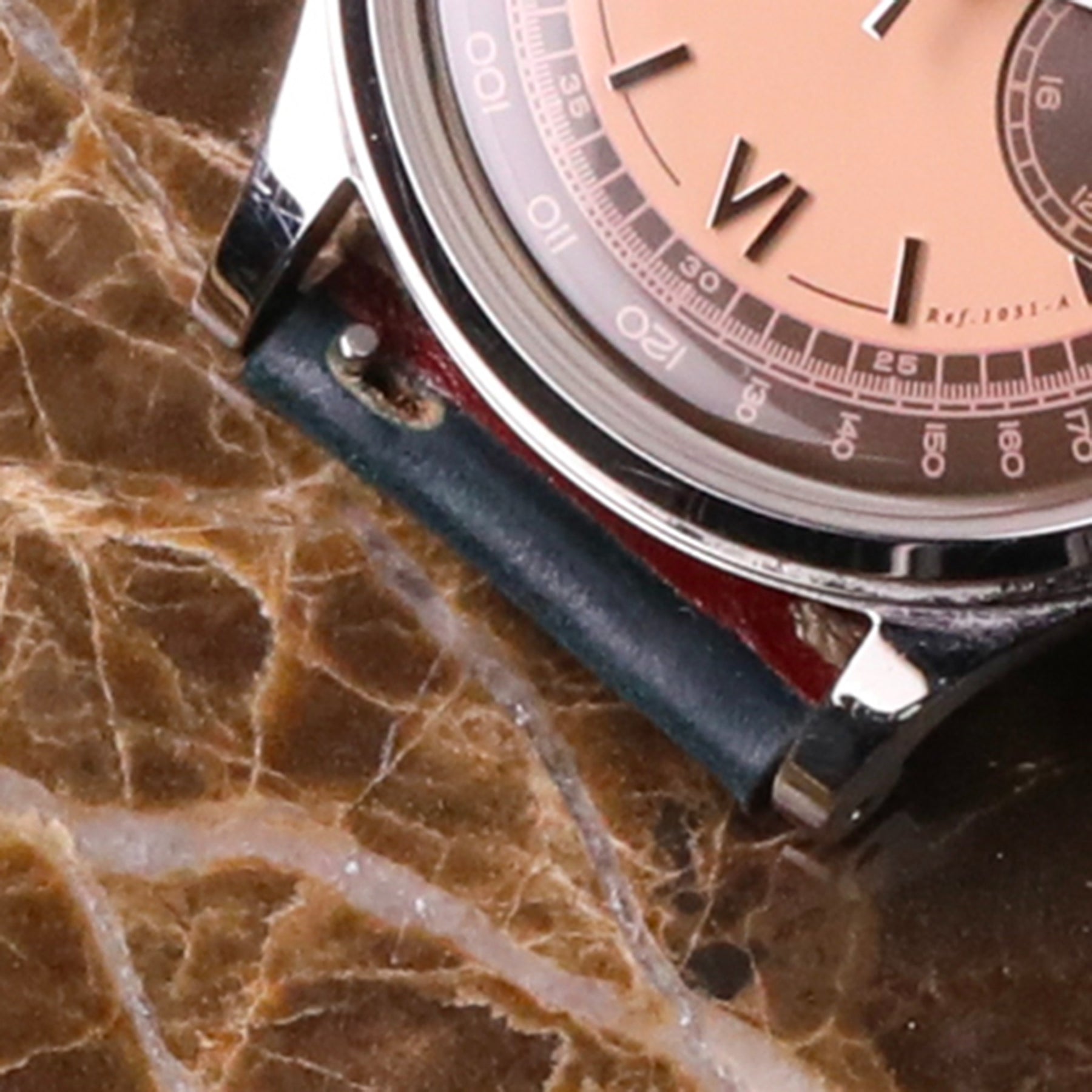 Amazonia: Green Cordovan Strap
When we talk about Cordovan, the line between photographs and reality becomes more important than ever. In person, the play of light on this strap gives life to a magnificent range of green reflections. Looking at this strap, don't think of a very dense rainforest where nothing can be seen inside, it's really tough. Finally, the two hand-embroidered rope-colored stitches make us think of lianas and branches among the vegetation. This strap reaches its maximum when paired with vintage watches rich in patina or with tropical brownish dials.
A very fine green cordovan strap entirely handmade in Italy with hand-embroidered bronze-colored stitches. To complete everything, an elegant hand-polished rectangular buckle and burgundy-colored calfskin lining typical of IWS - Italian Watch Spotter. The strap is equipped with Quick-Switch bars for maximum speed during assembly and disassembly.
Length: 110 mm - 75 mm (4.33 in. - 2.94 in.)
Ansette: Quick Switch
Buckle: Stainless steel, 15 mm