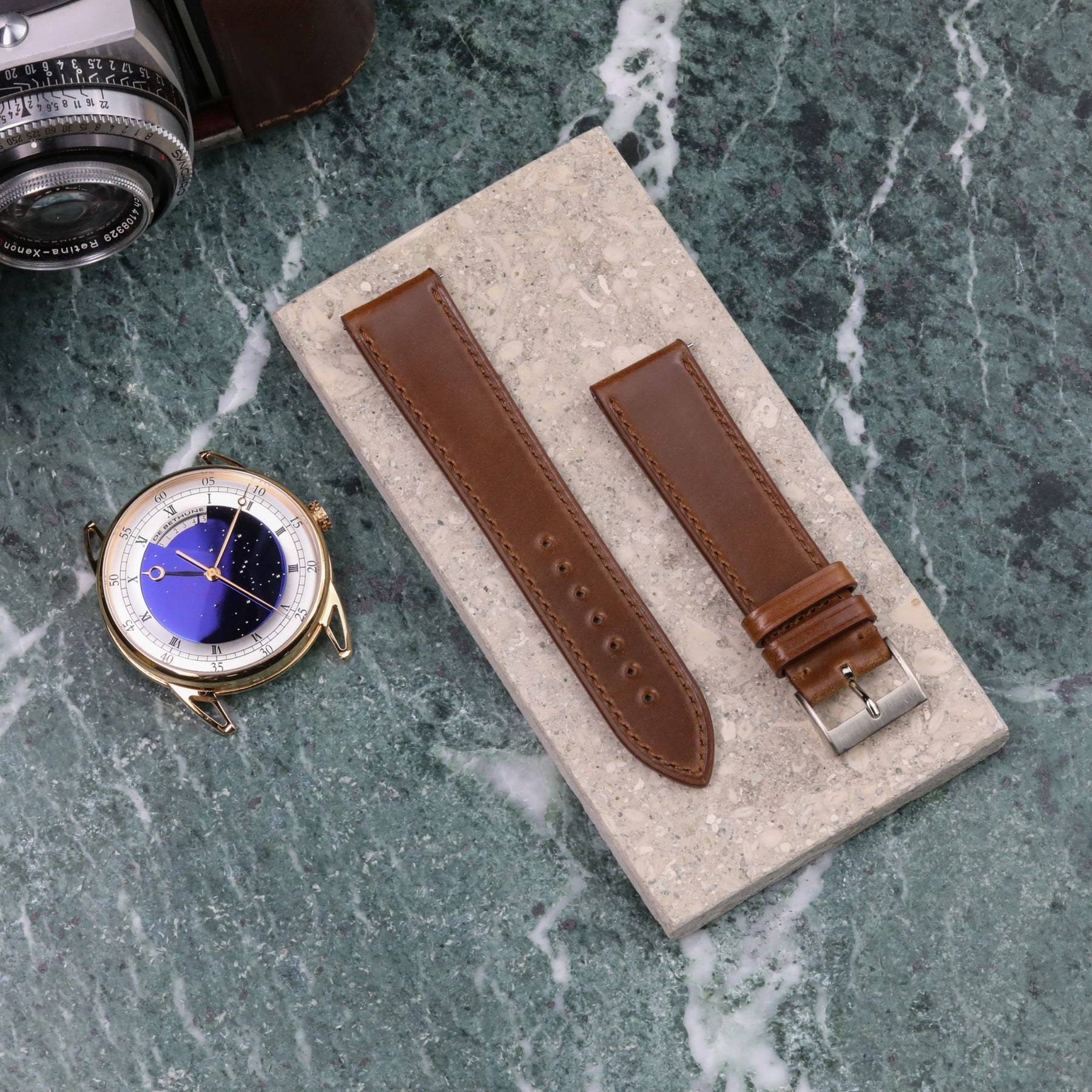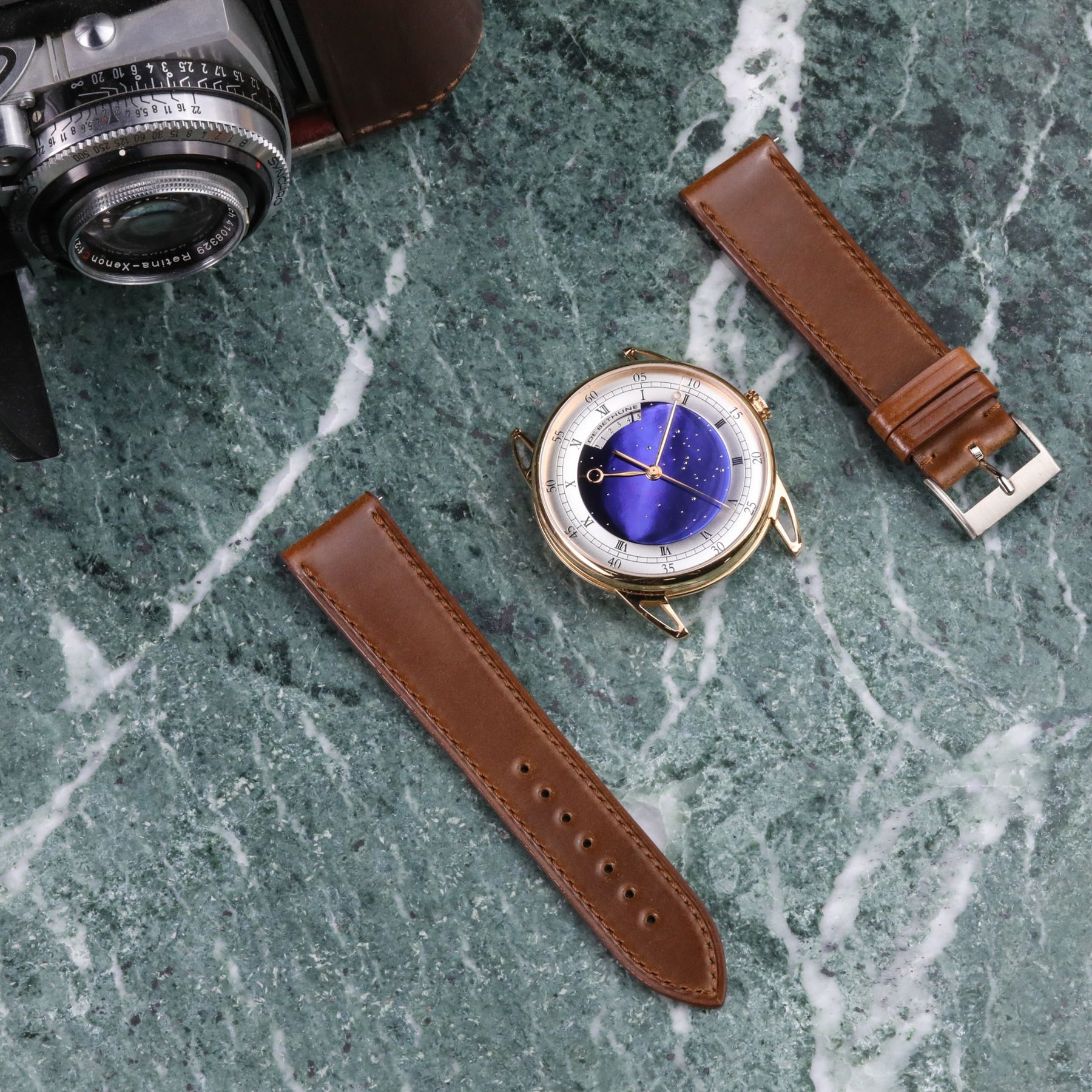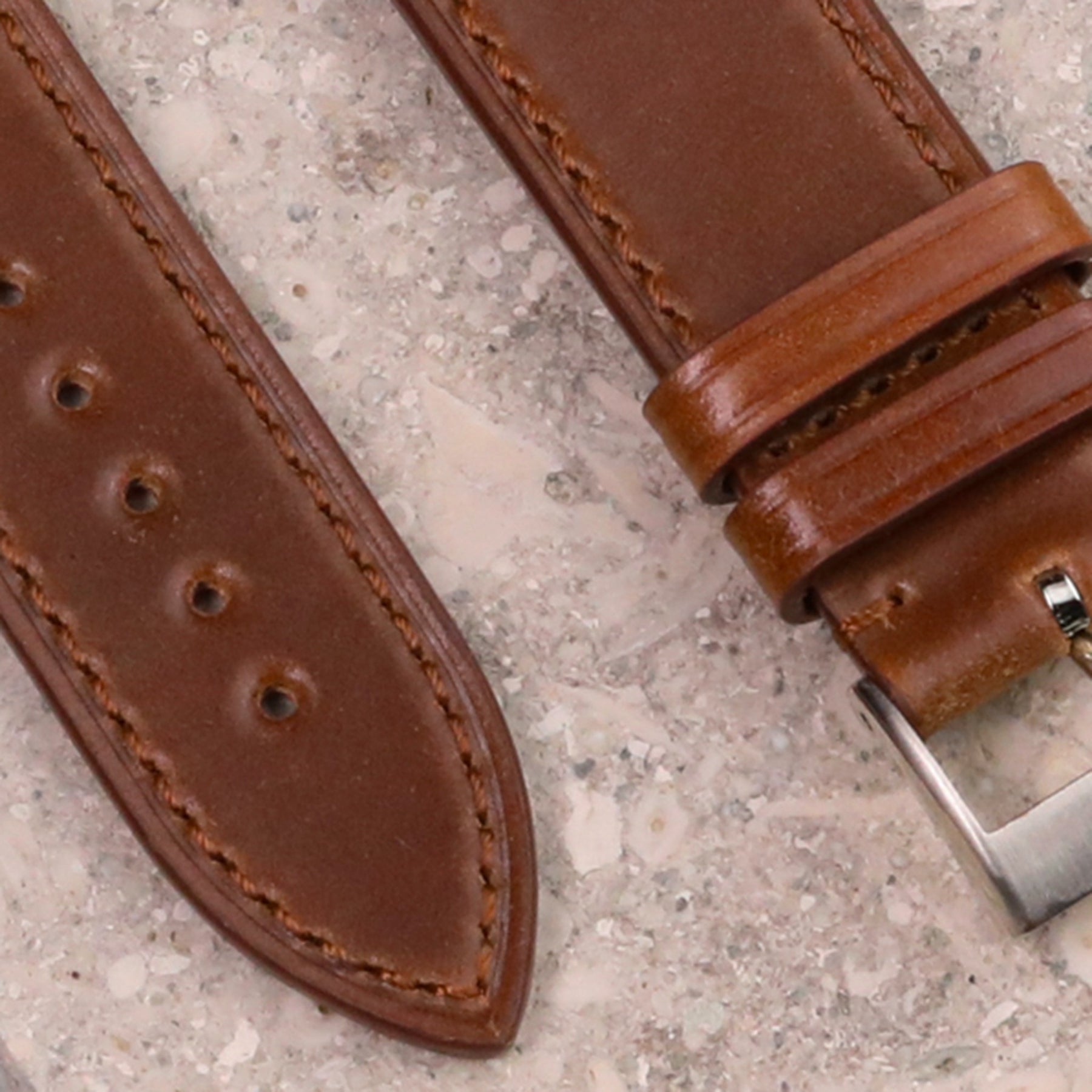 Apulia: Brown Cordovan Strap
With this strap we can't help but think of Puglia. The play of light produced by Cordovan, as we know, gives incredible reflections and on this color gives boundless elegance. Rose or yellow gold cases combined with this strap are a must for the refined collector who can also enjoy playing with the color of the dials: blue, violet, salmon, champagne.
An elegant strap in fine Cordovan leather handmade in Italy, with tone-on-tone contour stitching, elegant hand-polished rectangular buckle and quick-switch lugs for maximum ease of assembly and disassembly.
Length: 110 mm - 75 mm (4.33 in. - 2.94 in.)
Ansette: Quick Switch
Buckle: Stainless steel, 15 mm