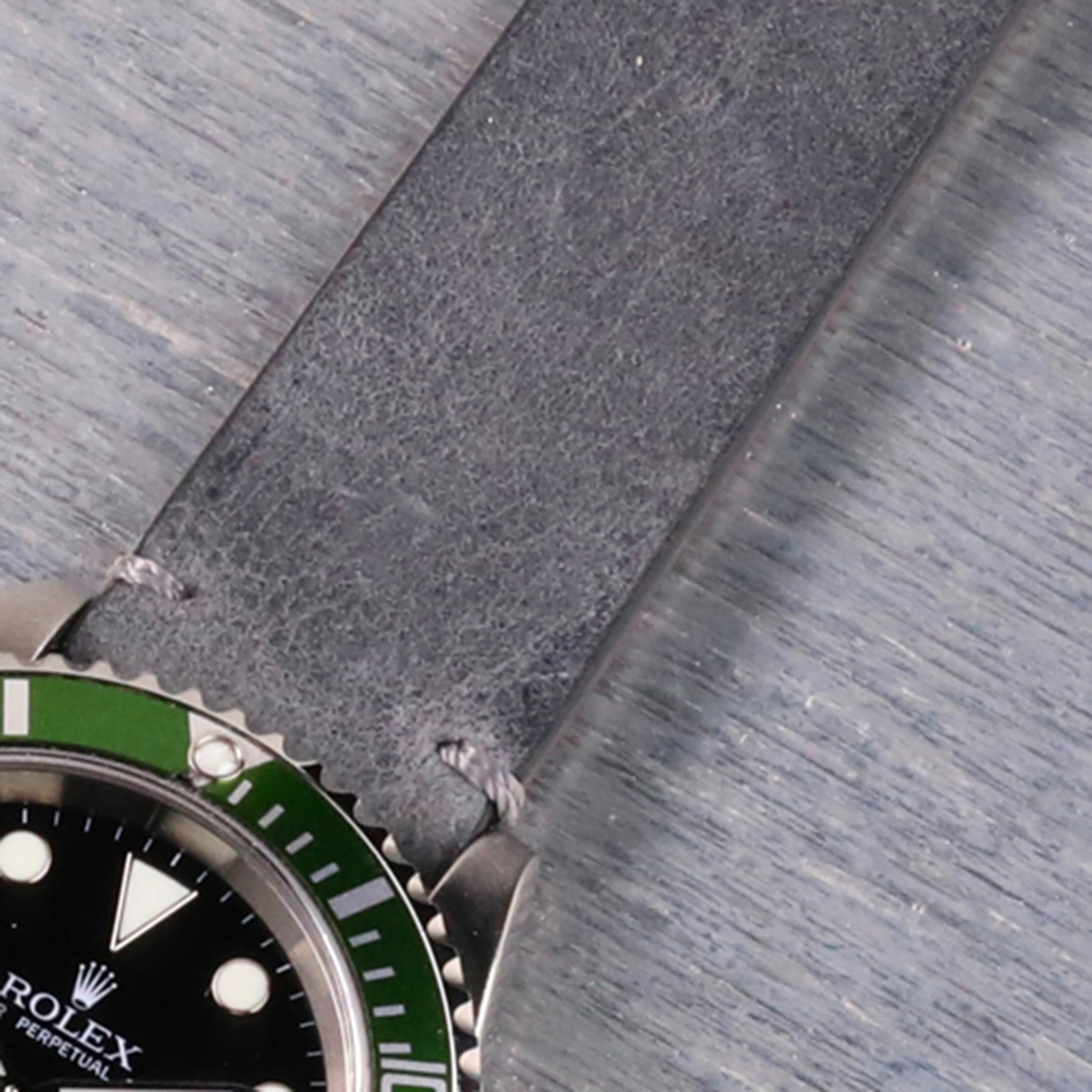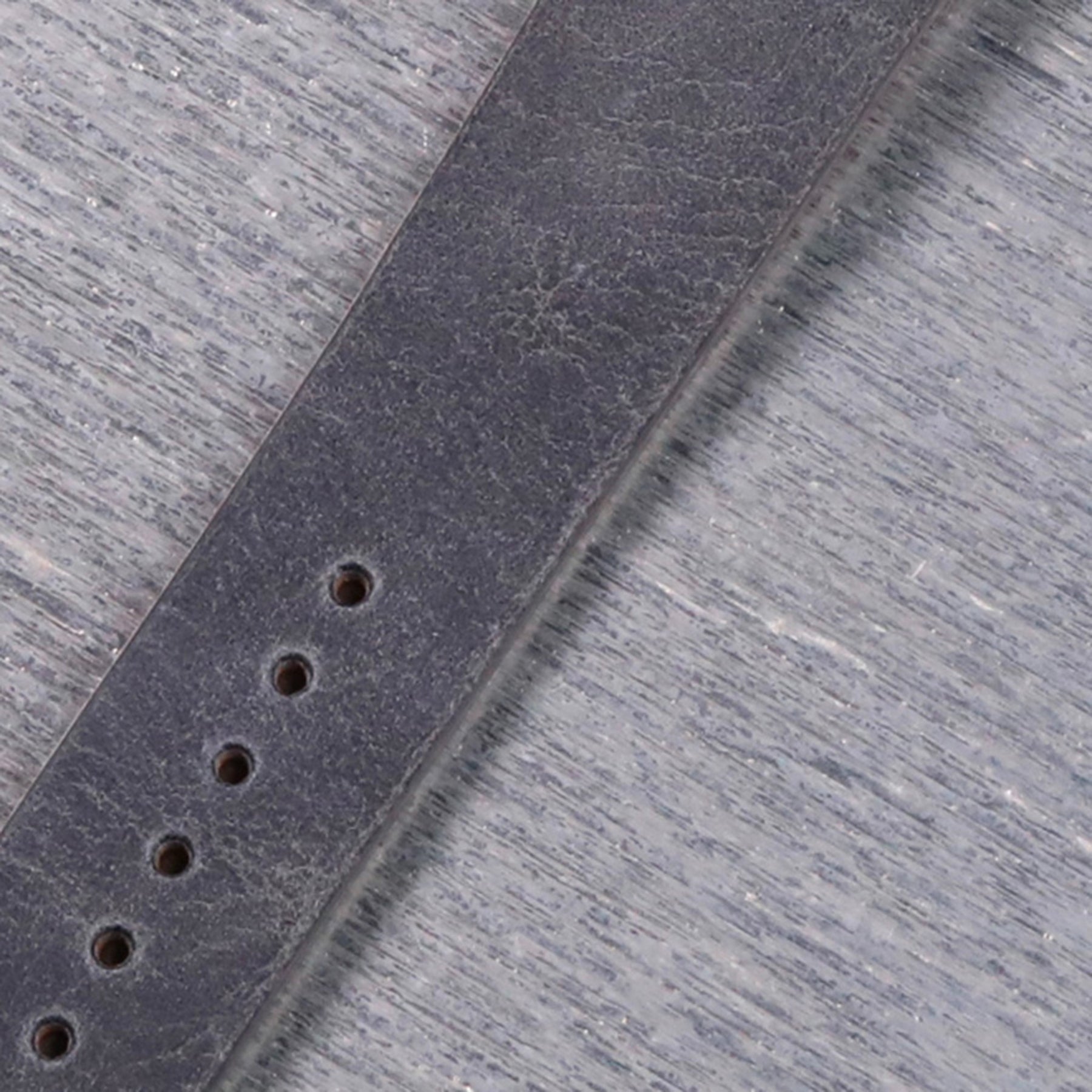 Asphalt: Dark Gray Kudu Leather Strap
Asfalto is our kudu leather strap for those who, like us, love racing. The first thing that comes to mind when you look at it is the tire of a Ferrari ready to set off on the track... I can almost hear the roar of the engine. Take any Daytona with a white dial and imagine it with this strap, we can't resist.
This spectacular gray kudu leather strap is rigorously handmade in Italy, with Italian and French leathers respecting the highest ethical standards for origin. Tone-on-tone embroidered gray stitches and the classic hand-polished rectangular buckle. The strap is also equipped with a Quick-Switch bar for maximum ease of changing.
Length: 110 mm - 75 mm (4.33 in. - 2.94 in.)
Ansette: Quick Switch
Buckle: Stainless steel, 15 mm