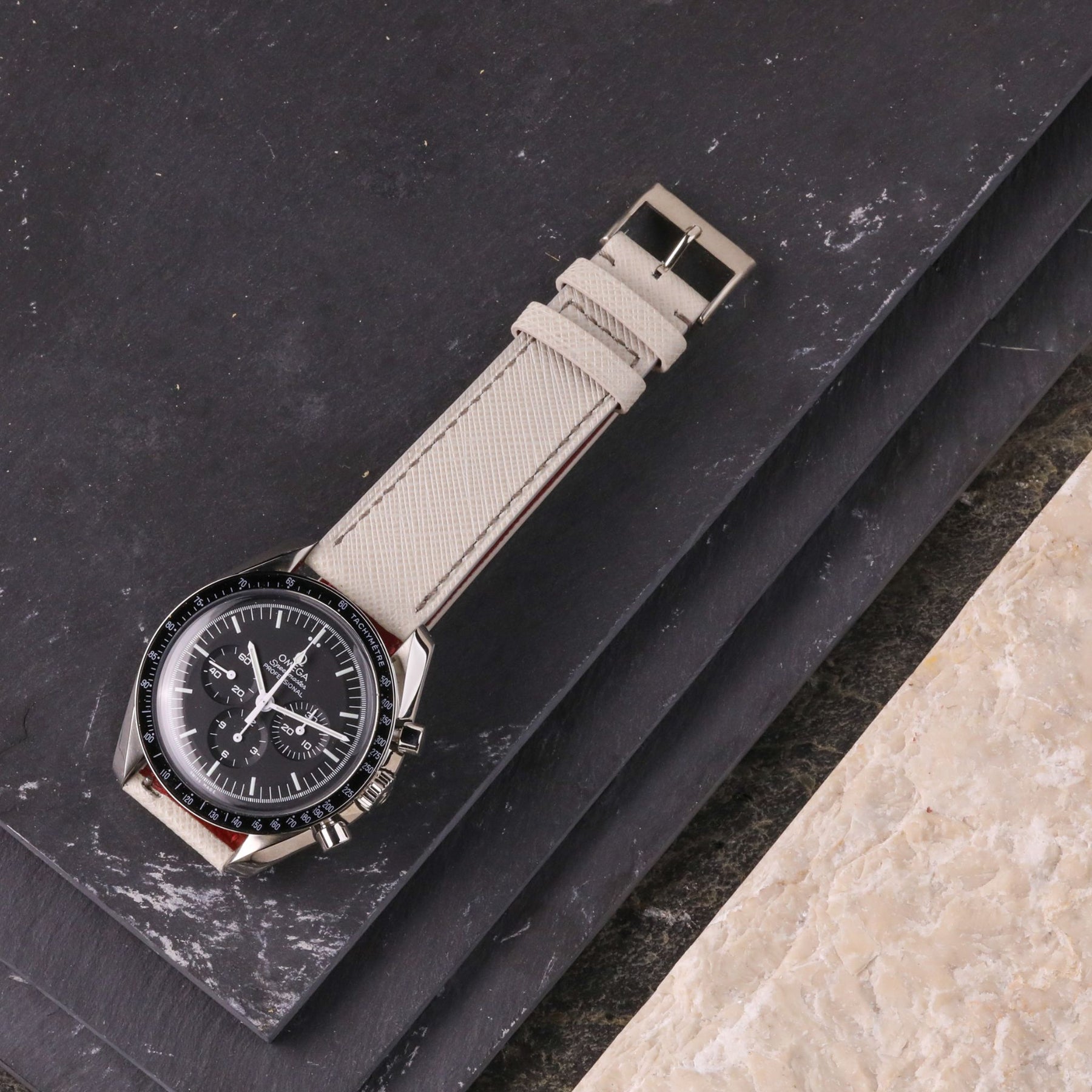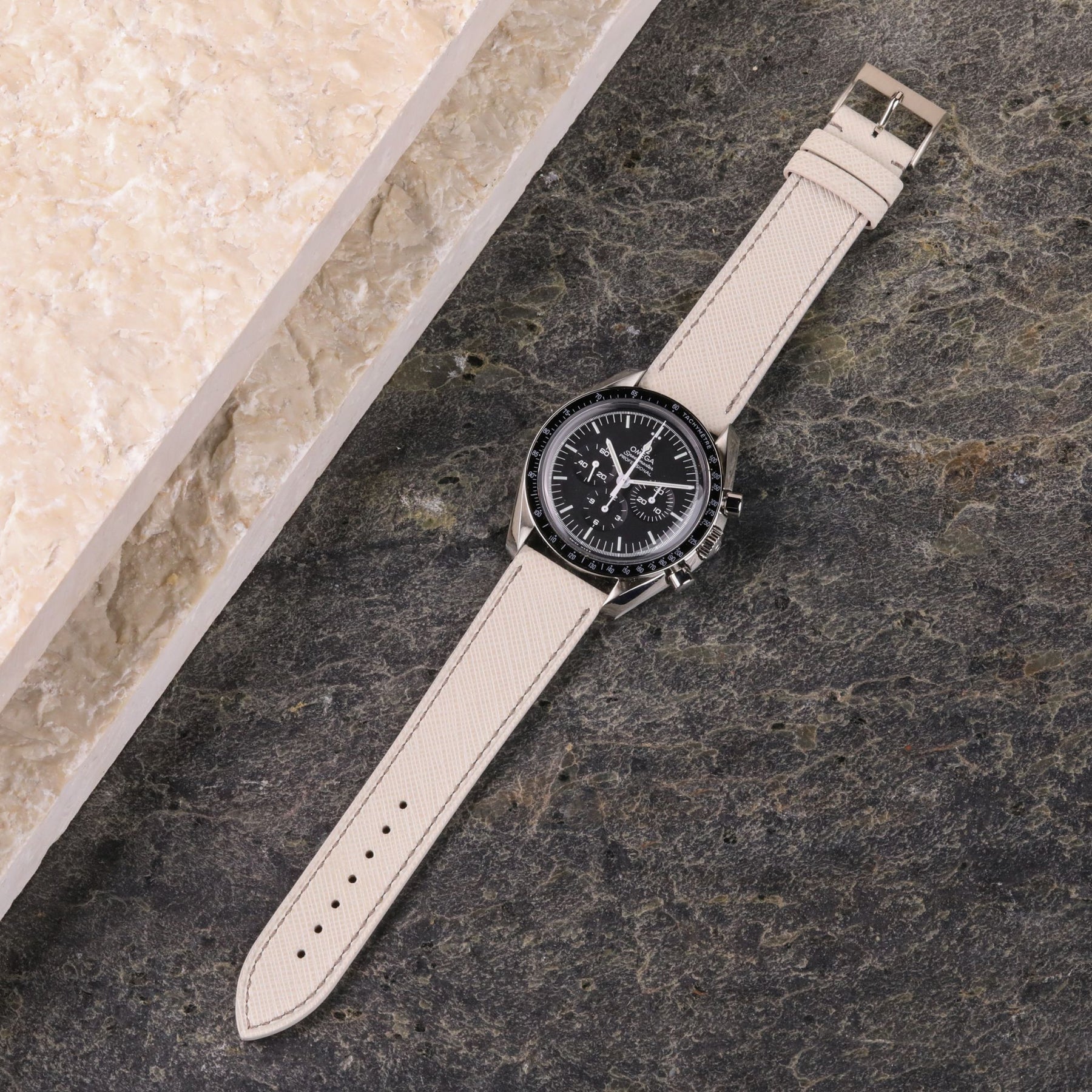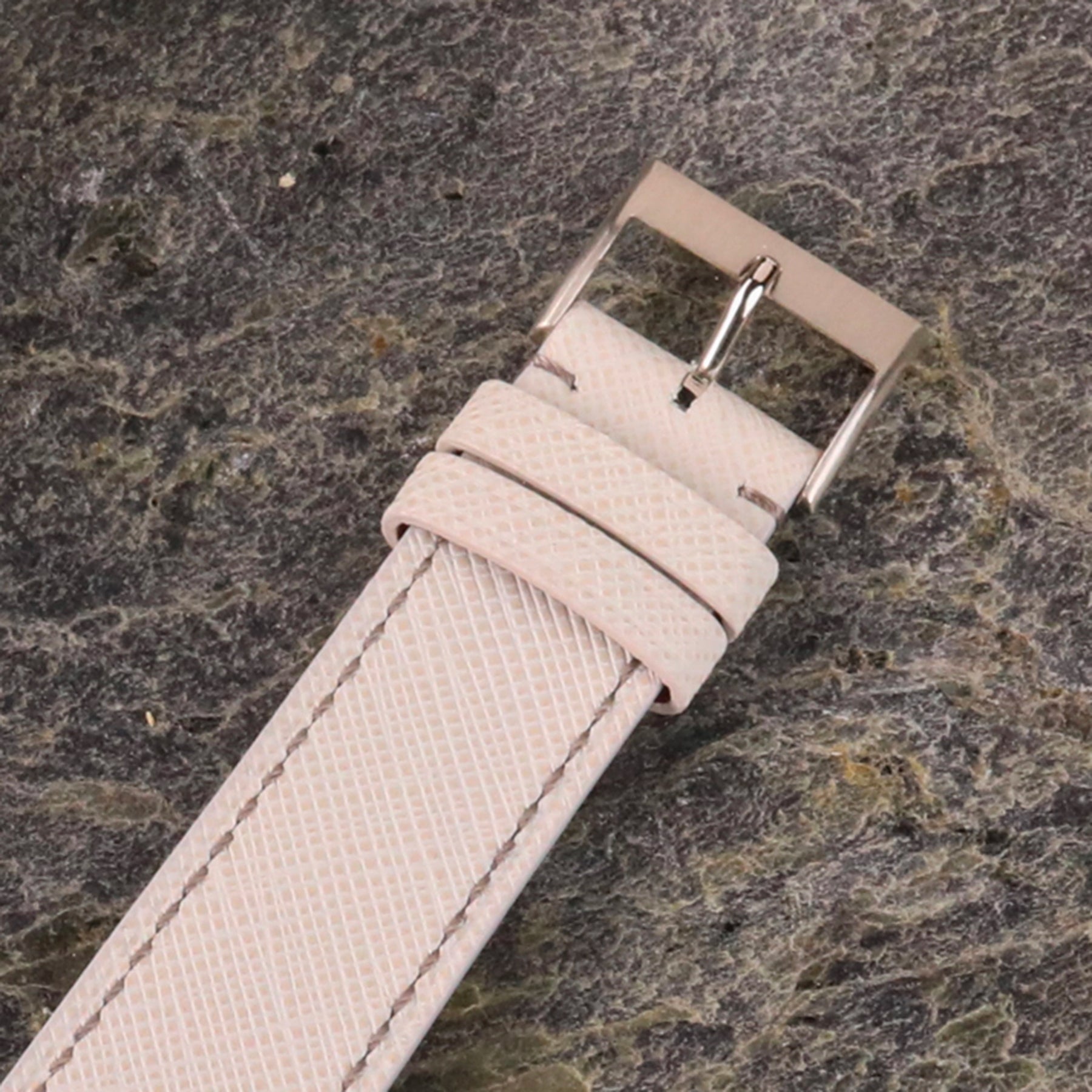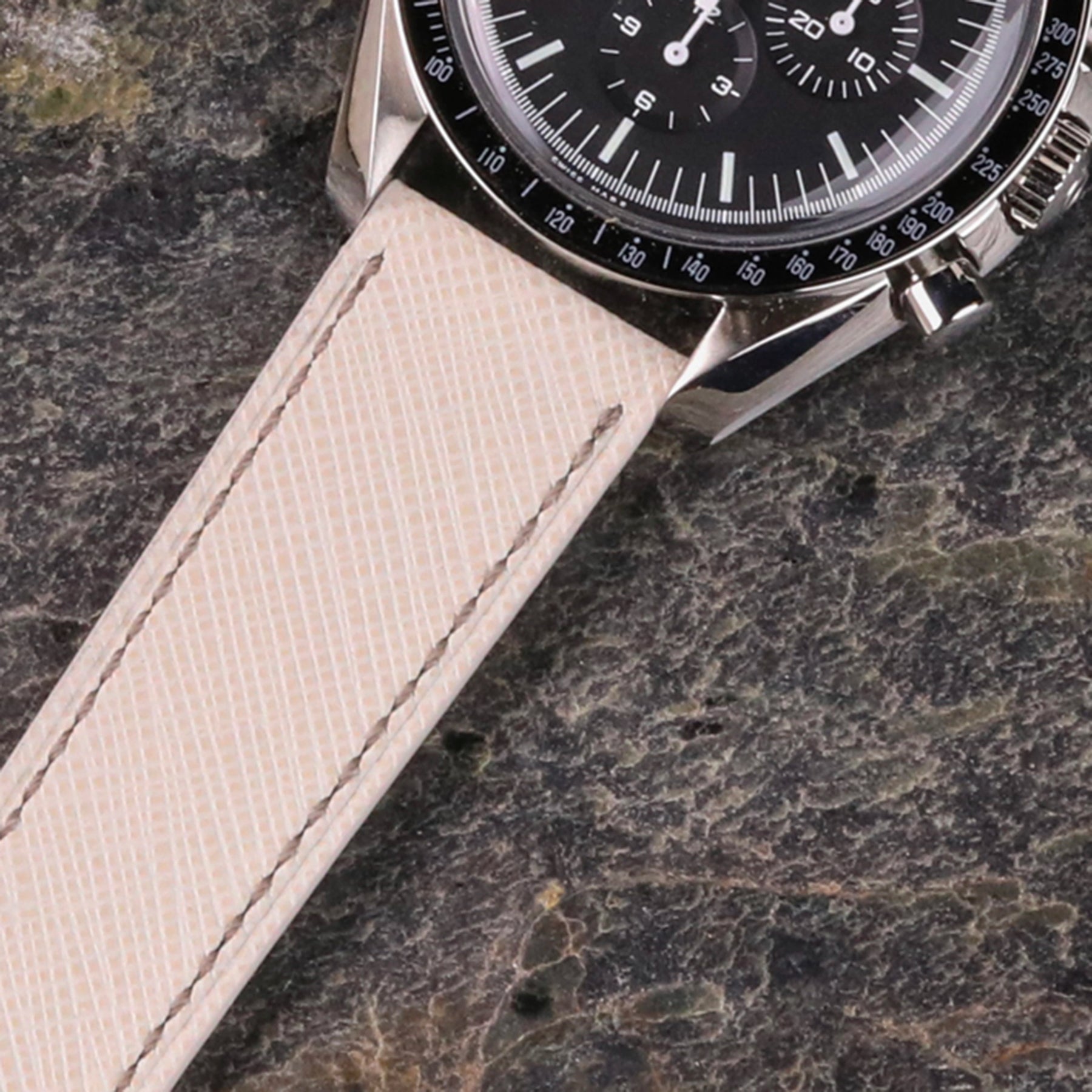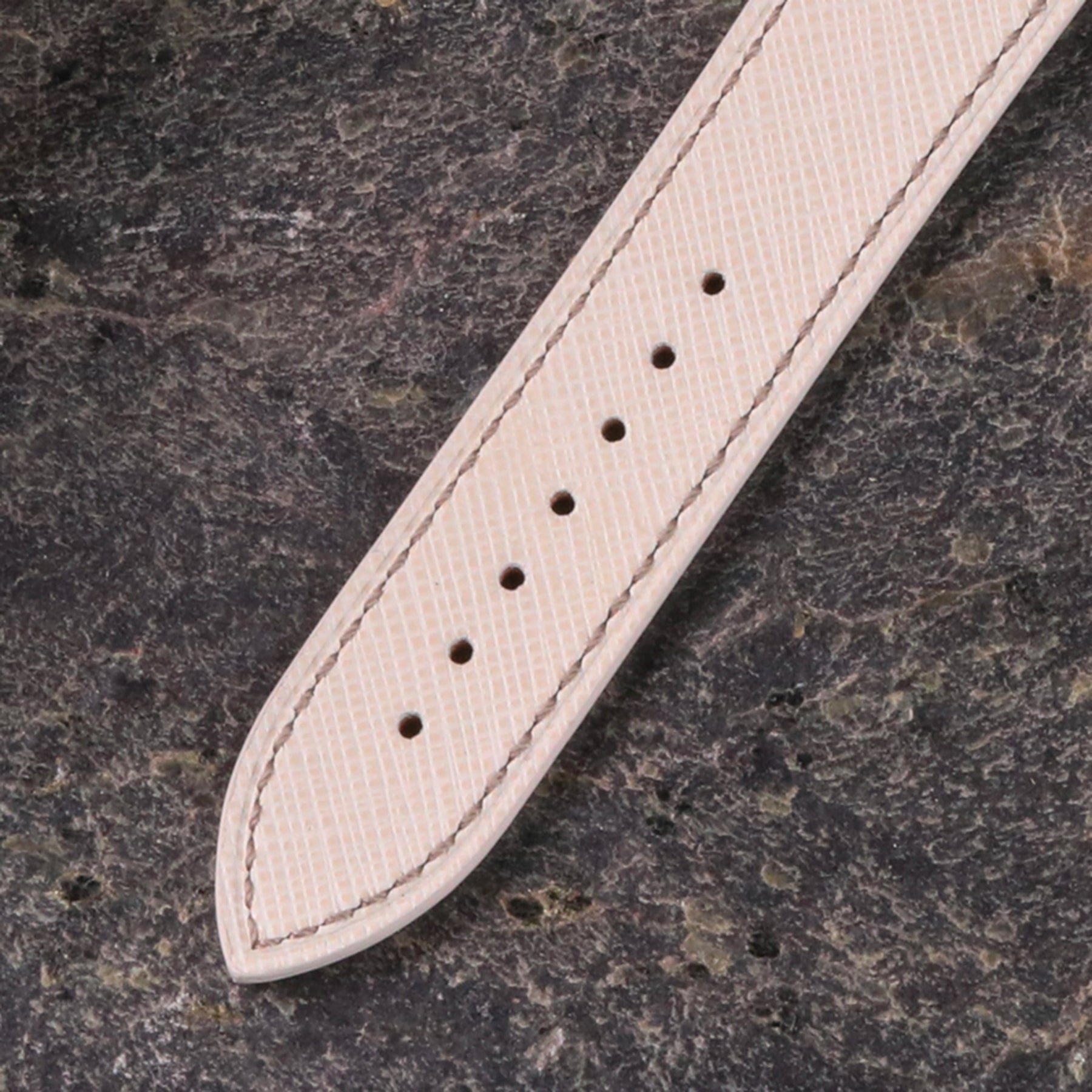 Astronaut: White Saffiano Leather Strap
Few stories, our white calfskin strap with Saffiano Astronauta workmanship is a must for anyone who is passionate about watches and Space. Thanks to the fine workmanship and the color of the contour stitching, it seems to be made especially for wearing it on a space suit! Paired with a classic Speedy with hesalite glass you will be ready for the next NASA mission.
A strap handmade in Italy with the best white Saffiano leather from selected and specialized tanneries. To complete the picture, a perfect blue outline stitching and a rectangular buckle hand-polished in Italy. The strap features a Quick-Switch bar for maximum ease of use.
Length: 110 mm - 75 mm (4.33 in. - 2.94 in.)
Ansette: Quick Switch
Buckle: Stainless steel, 15 mm