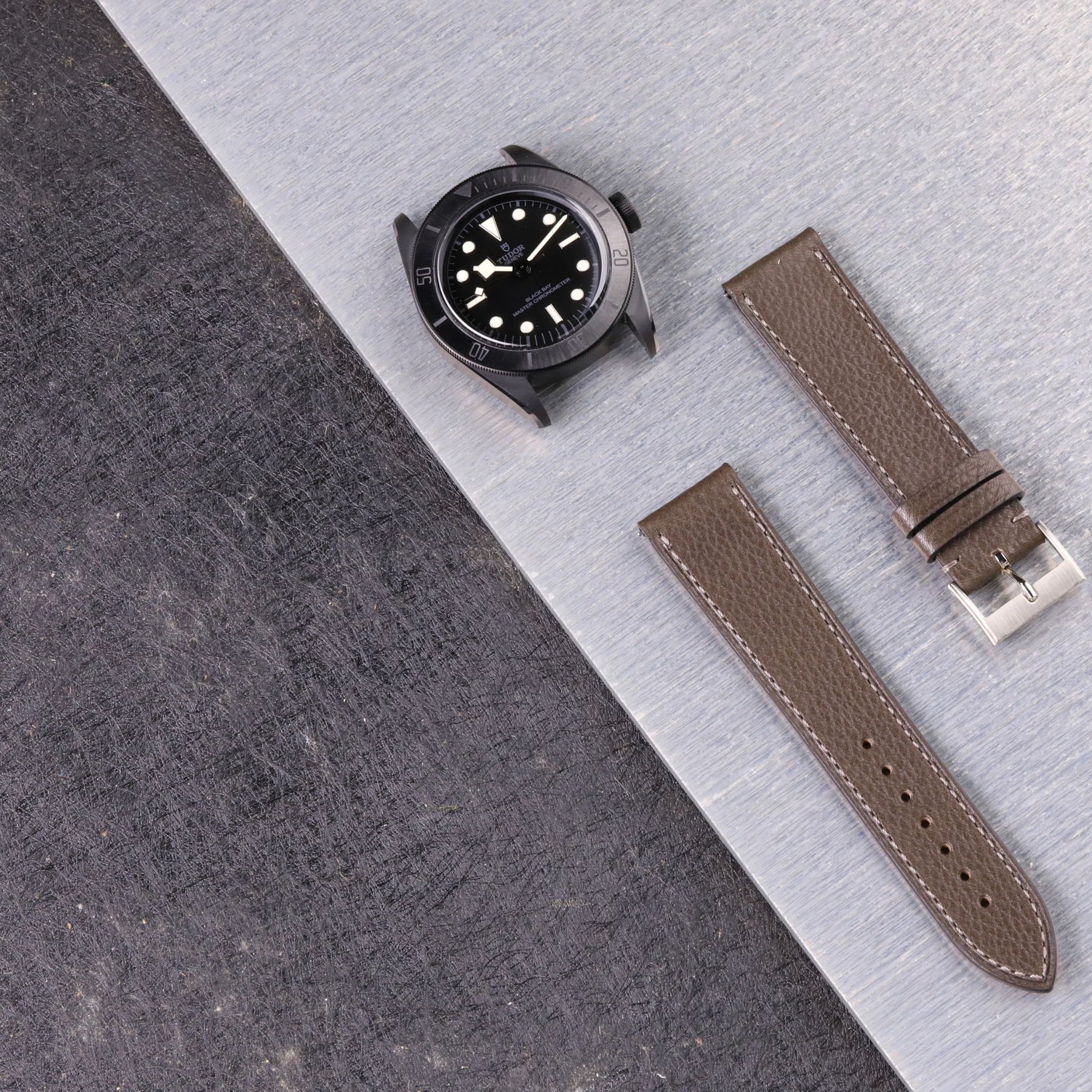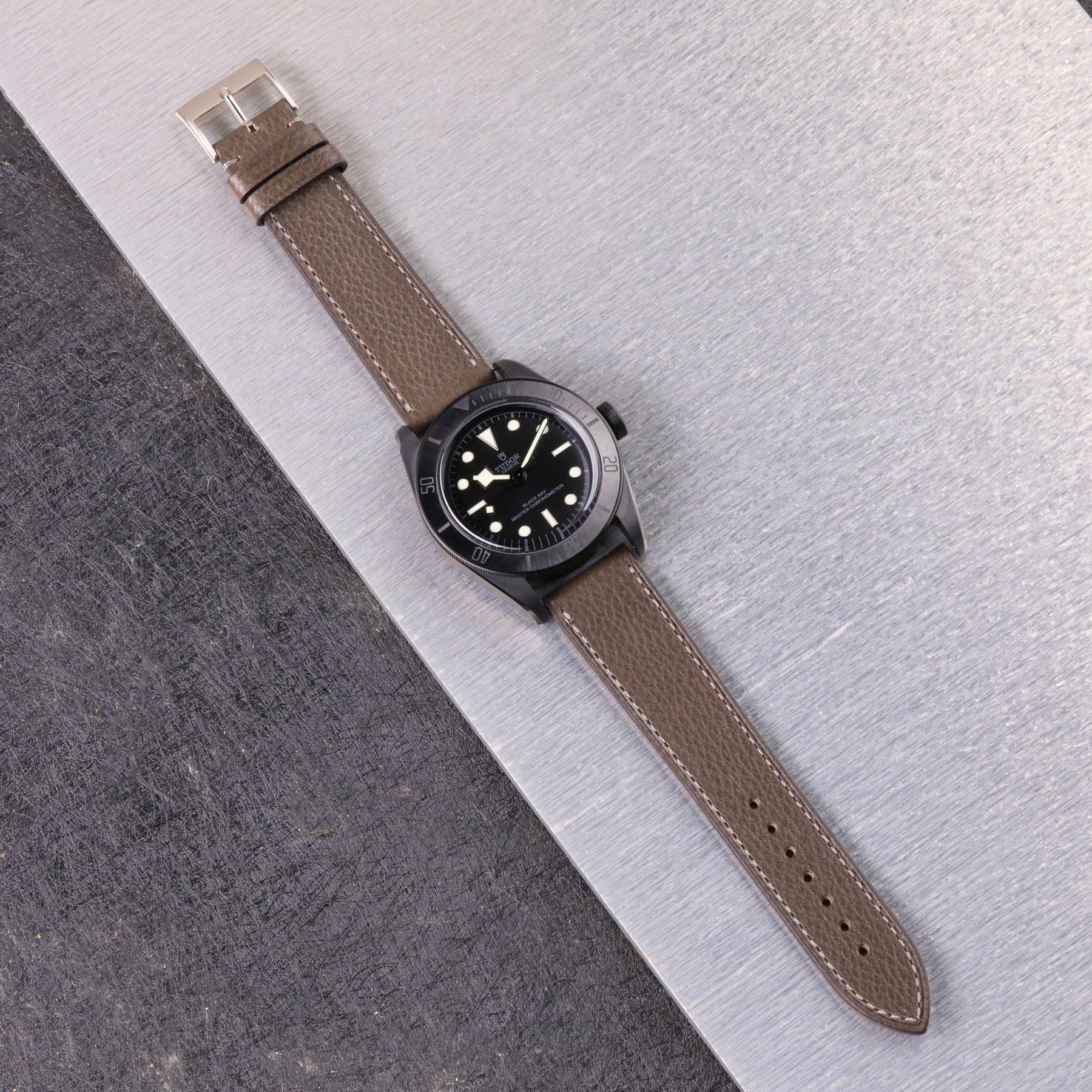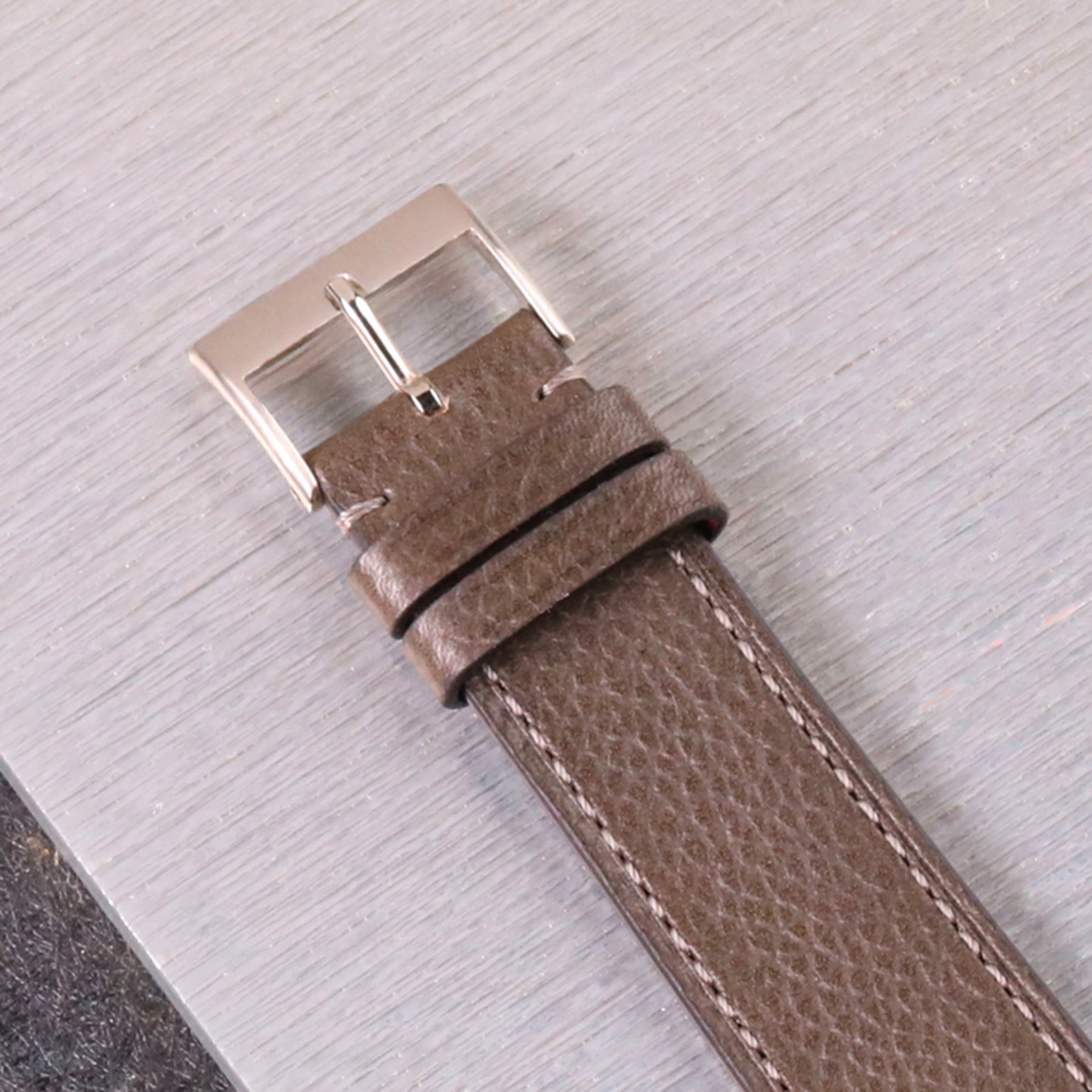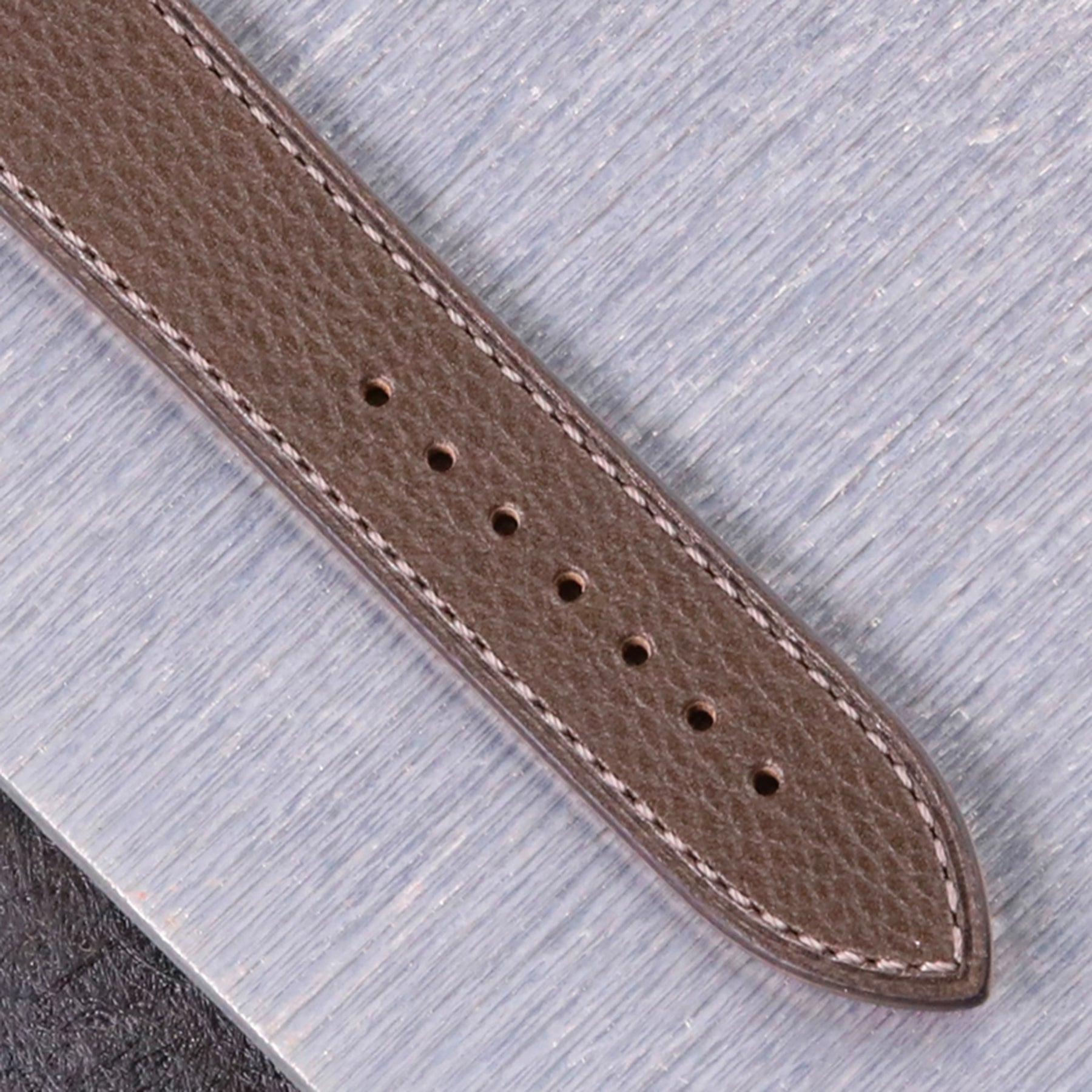 Campagna: Brown Novonappa® Leather Strap
Here we get a little emotional dear friends of IWS, Campagna is a tribute to childhood memories and grandparents. Both the color and the texture of this wonderful Novonappa® leather immediately take me back to Sundays spent in the countryside with my grandfather taking care of (or rather watching him take care of) the soil in the garden. A strap capable of bringing these emotions to mind could be put on any watch, but it must be said that with rose or yellow gold cases, it reaches its maximum splendor.
An elegant strap handmade in Italy in brown Novonappa® leather completed with an ecru contour stitching and a Made in Italy buckle entirely polished by hand. The internal lining, also in calfskin, is characterized by the burgundy colour, distinctive of IWS - Italian Watch Spotter. The strap is equipped with a Quick-Switch bar for maximum ease of assembly and disassembly.
Length: 110 mm - 75 mm (4.33 in. - 2.94 in.)
Ansette: Quick Switch
Buckle: Stainless steel, 15 mm