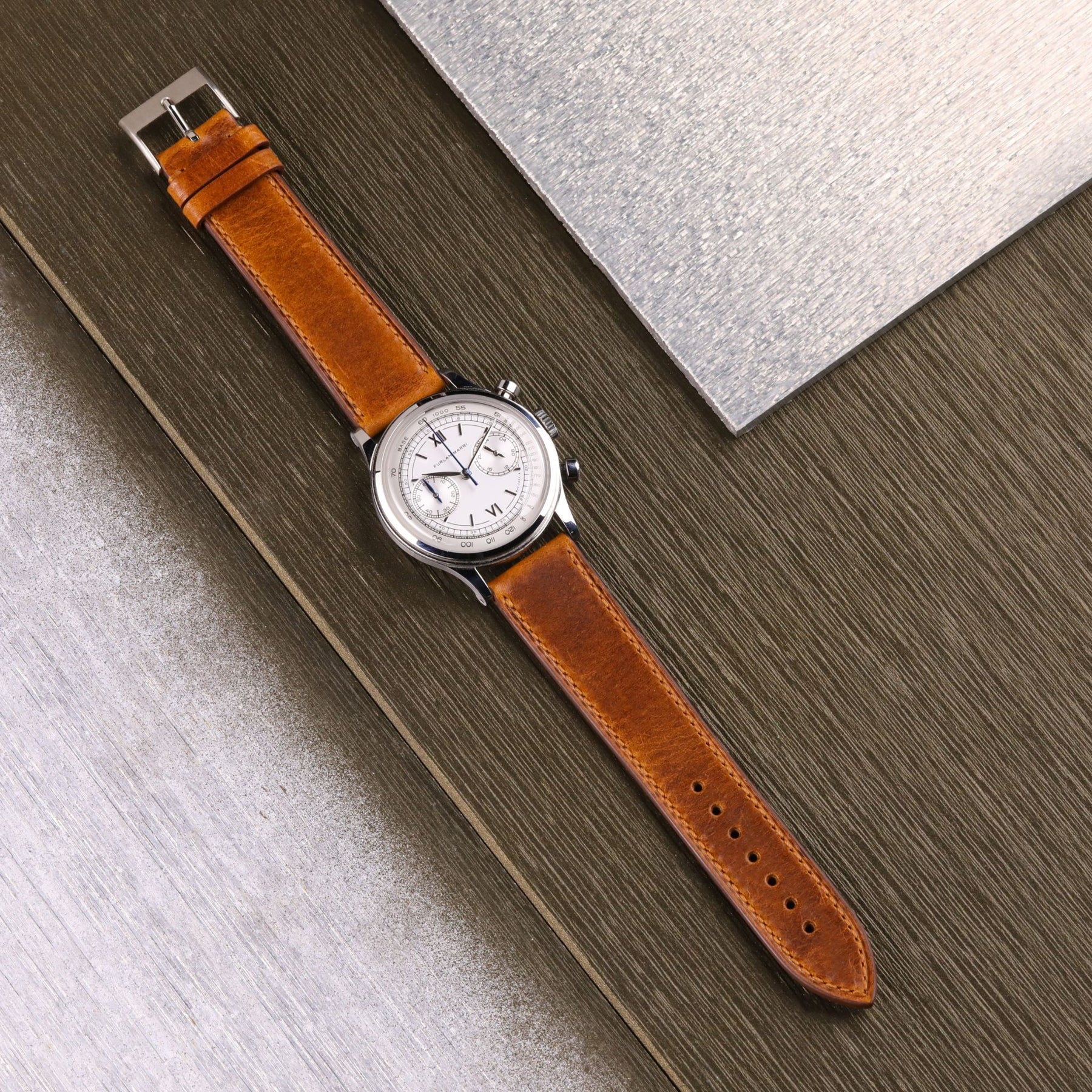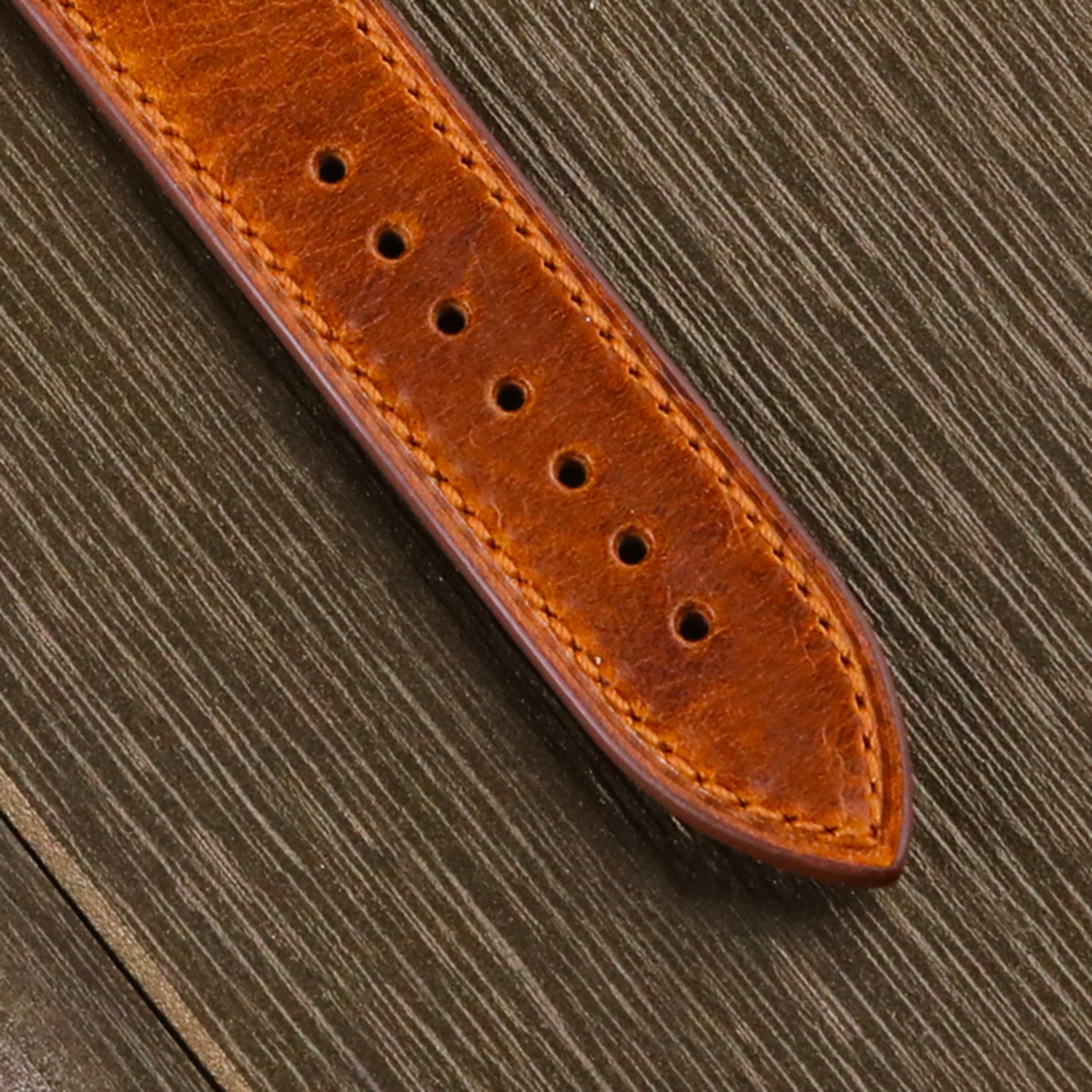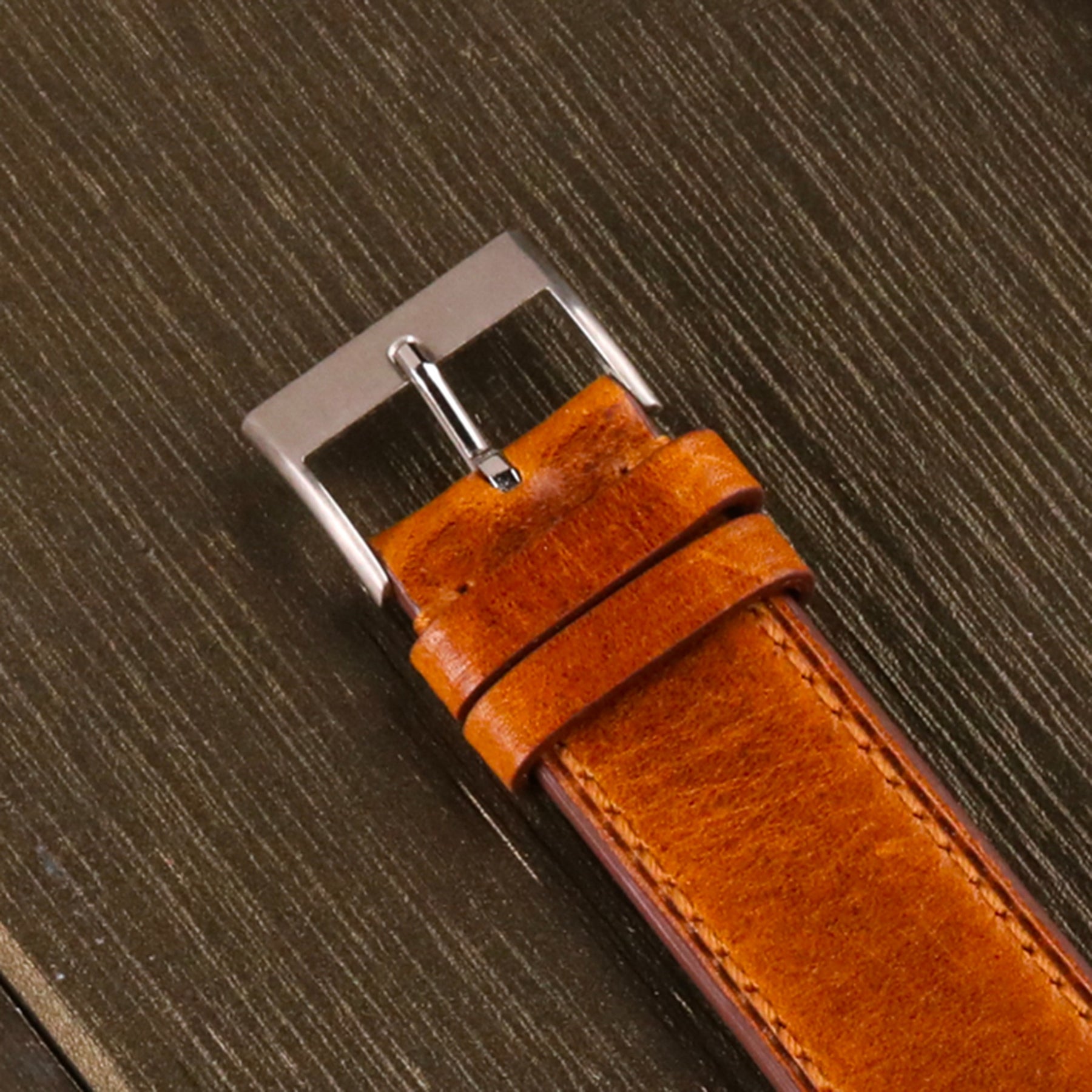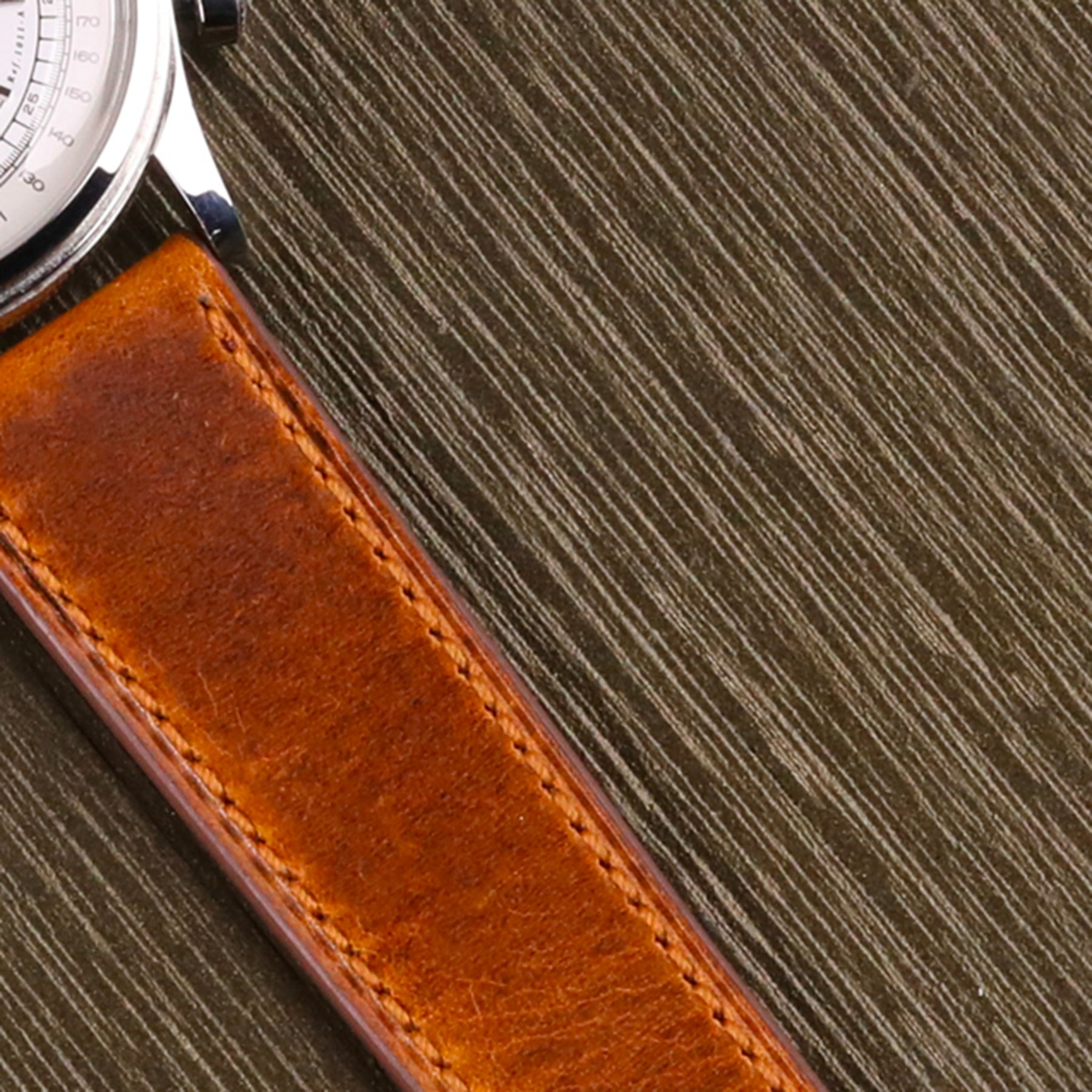 Caramello: Caramel-colored Kudu leather strap
This strap has, probably, the nicest vintage vibes of our entire collection, and the fact that it reminds you of a tasty caramel pour helps. A strap capable of giving any watch a strong personality and a decisive character. Combining it with something modern to liven it up with a vintage touch could be the winning choice.
A kudu leather strap handmade in Italy with highly selected leather from the best tanneries in Europe. Featuring an elegant hand-polished rectangular buckle, tone-on-tone contour stitching and Quick-switch bars for easy on and off.

Length: 110 mm - 75 mm (4.33 in. - 2.94 in.)
Ansette: Quick Switch
Buckle: Stainless steel, 15 mm
Note: Keep away from water and oily substances