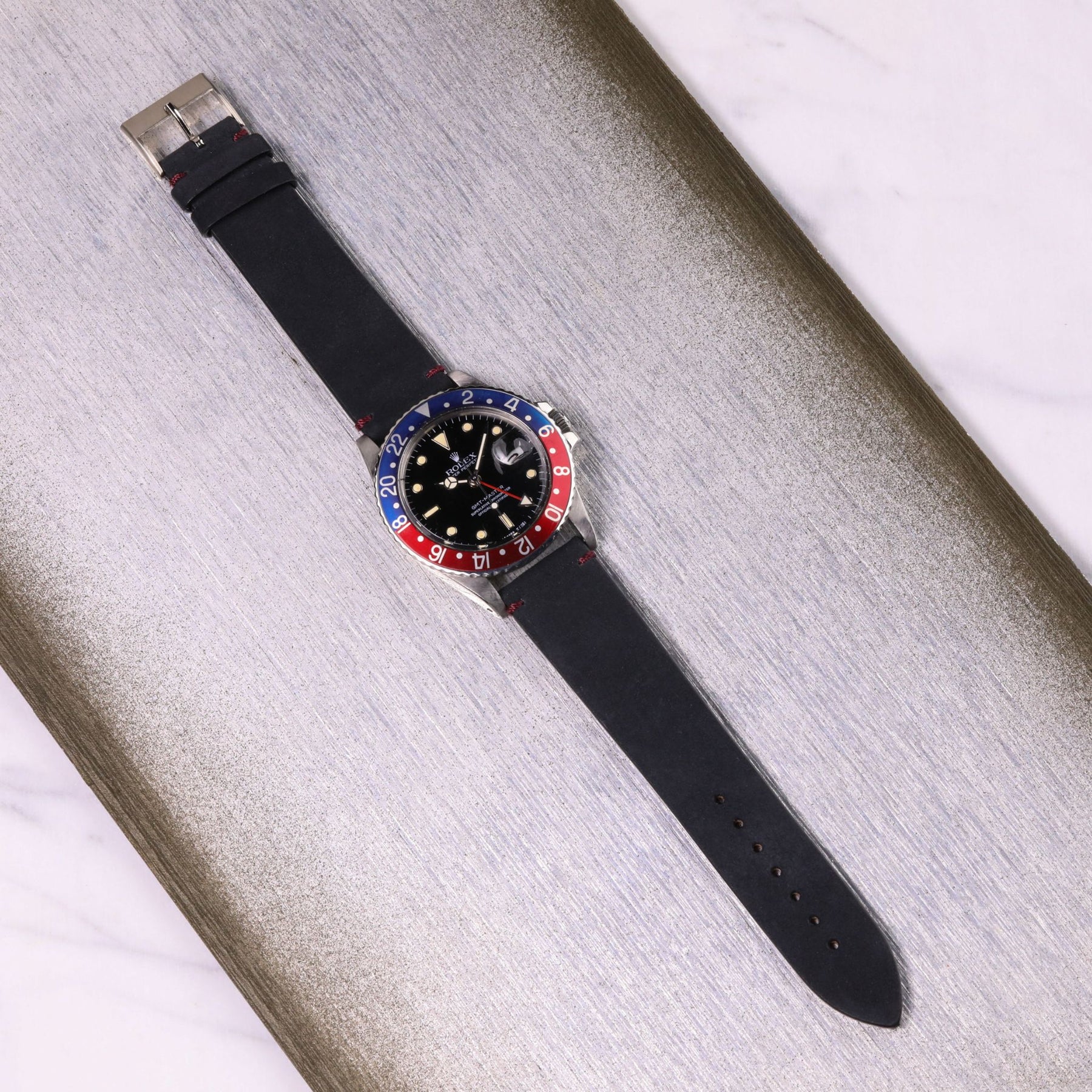 Black Knight: Black Kudu Leather Strap with Red Dots
This is for amarcord lovers. In the 80s and 90s, the Marvel comic centered on a mysterious knight characterized by black armor and a red sparkle for eyes was fashionable. If you're not familiar with it, take this strap for what it is: an incredibly cool accessory. The softness of the kudu leather and the red details of the hand-embroidered stitches make it perfect for modern watches with a sporty spirit such as a Rolex GMT Master II "Coke".
An attractive black kudu leather strap with red dots entirely handmade in Italy. Even the elegant rectangular buckle supplied is Made in Italy and entirely hand-polished. The strap is equipped with Quick-switch bars for maximum ease of use during assembly and disassembly.
Length: 110 mm - 75 mm (4.33 in. - 2.94 in.)
Ansette: Quick Switch
Buckle: Stainless steel, 15 mm