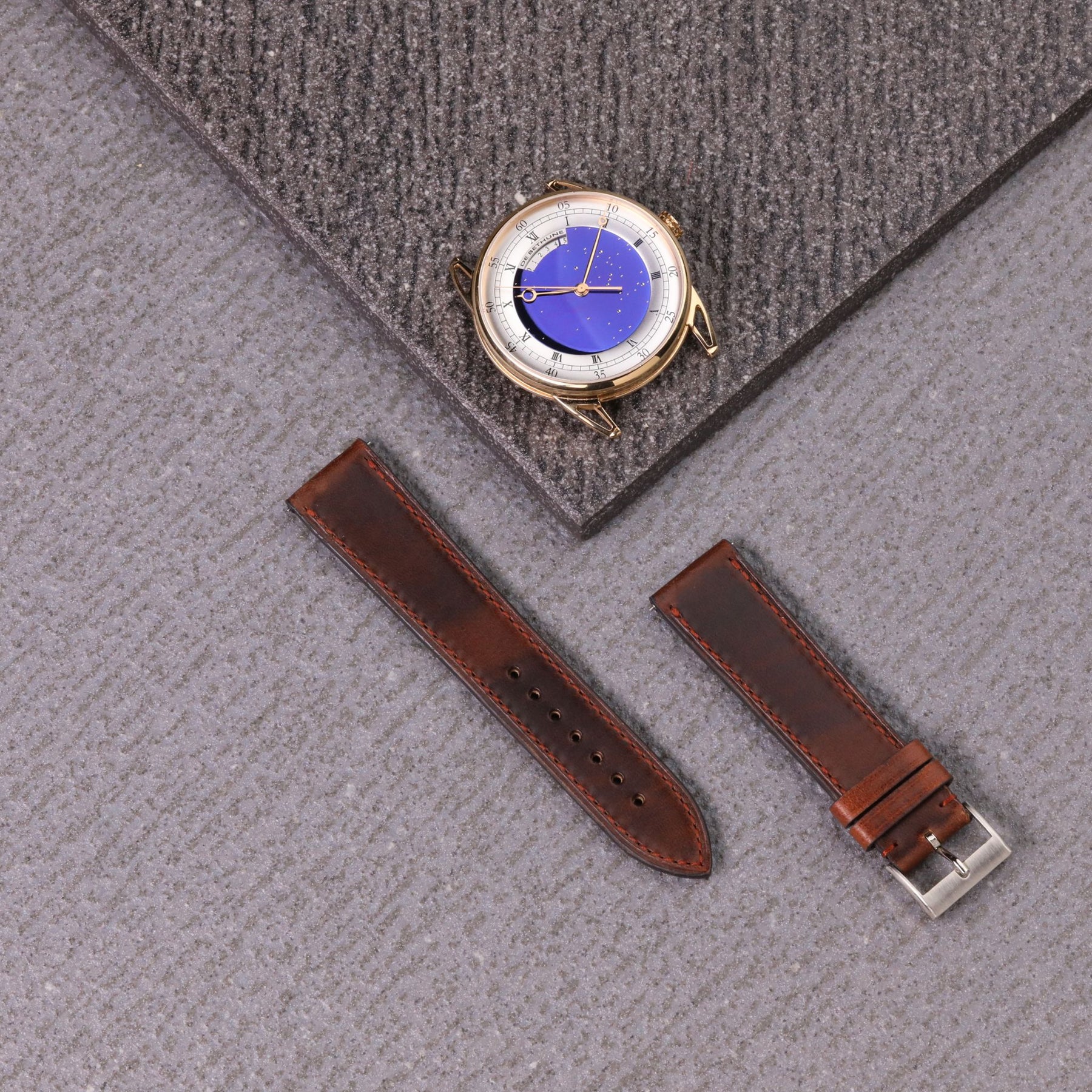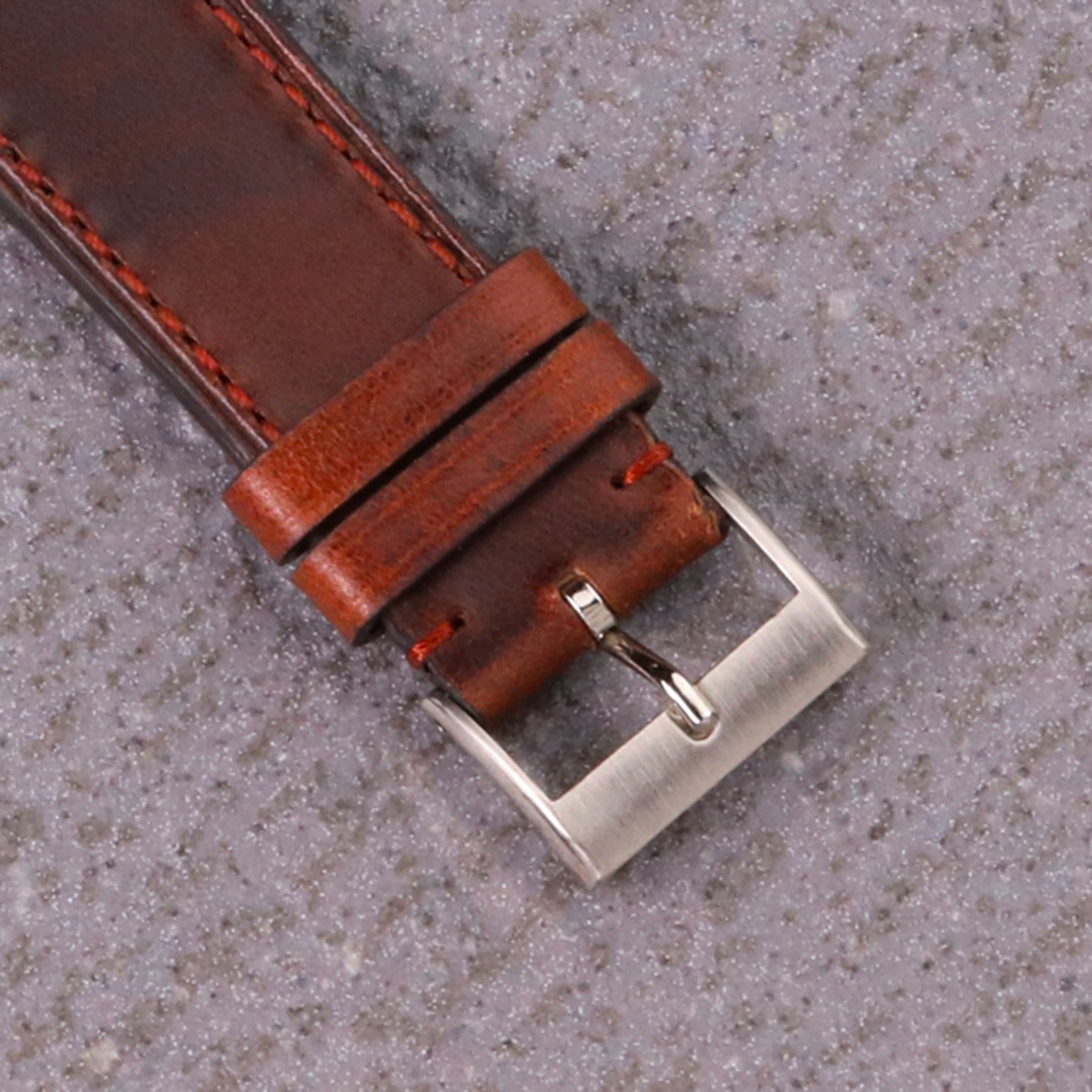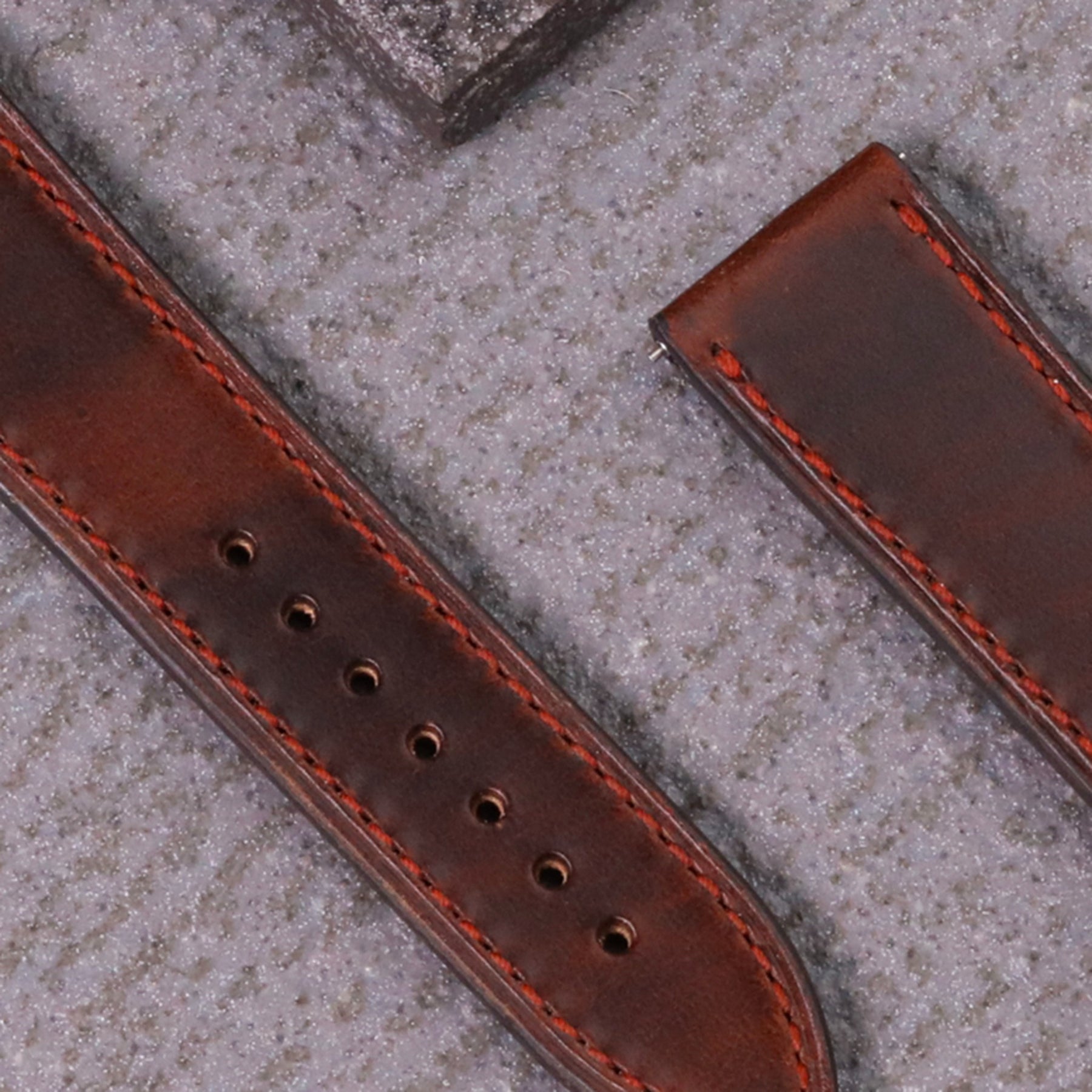 Horseback: Chromexcel® Leather Strap
This stunning Chromexcel® leather strap is one of the most unique in our collection. The fine workmanship developed by the renowned Horween tannery makes this leather iridescent with movement, a true feast for the eyes. Due to its colors it fits perfectly with vintage watches, especially in rose gold.
A very elegant strap in fine Chromexcel® leather entirely handmade in Italy. To complete it, red contour stitching and rectangular buckle hand-polished in Italy. The strap is sold equipped with Quick-Switch bars for maximum ease of assembly and disassembly.
Length: 110 mm - 75 mm (4.33 in. - 2.94 in.)
Ansette: Quick Switch
Buckle: Stainless steel, 15 mm