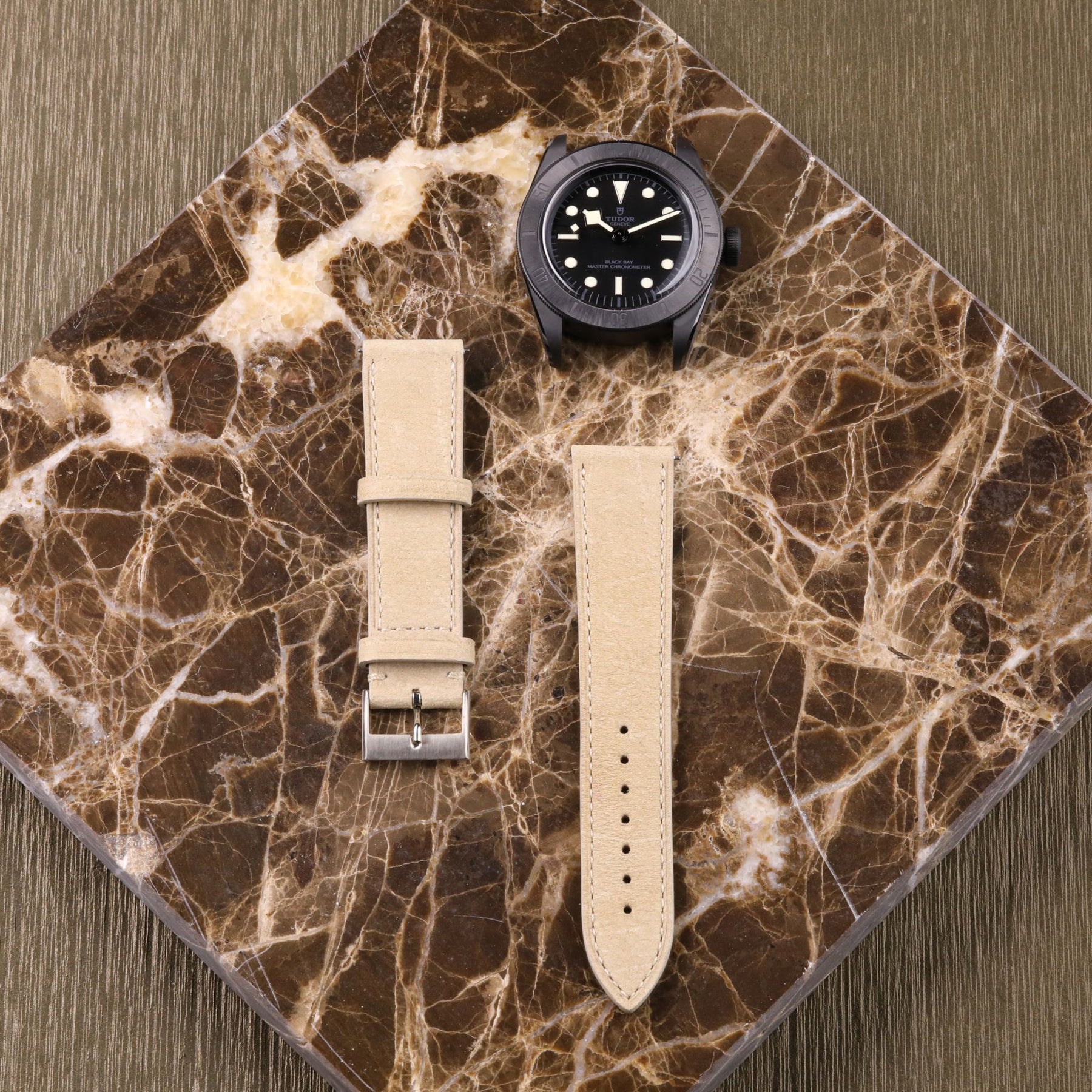 Siracusa: Cream Kudu Leather Strap
This strap is a tribute to the city where our founders met as children. The warm and soft color immediately brings us back to the stone with which the Cathedral of Ortigia was built and to the incredible color it takes on at sunset. Characterized by incredible elegance and versatility, this strap particularly stands out on total black models or on white or rose gold cases.
A refined cream-colored kudu leather strap handmade in Italy with tone-on-tone stitching. Also equipped with an elegant hand-polished rectangular buckle and burgundy-colored calfskin lining. The strap is sold with Quick-Switch lugs attached for maximum speed during assembly and disassembly.
Length: 110 mm - 75 mm (4.33 in. - 2.94 in.)
Ansette: Quick Switch
Buckle: Stainless steel, 15 mm