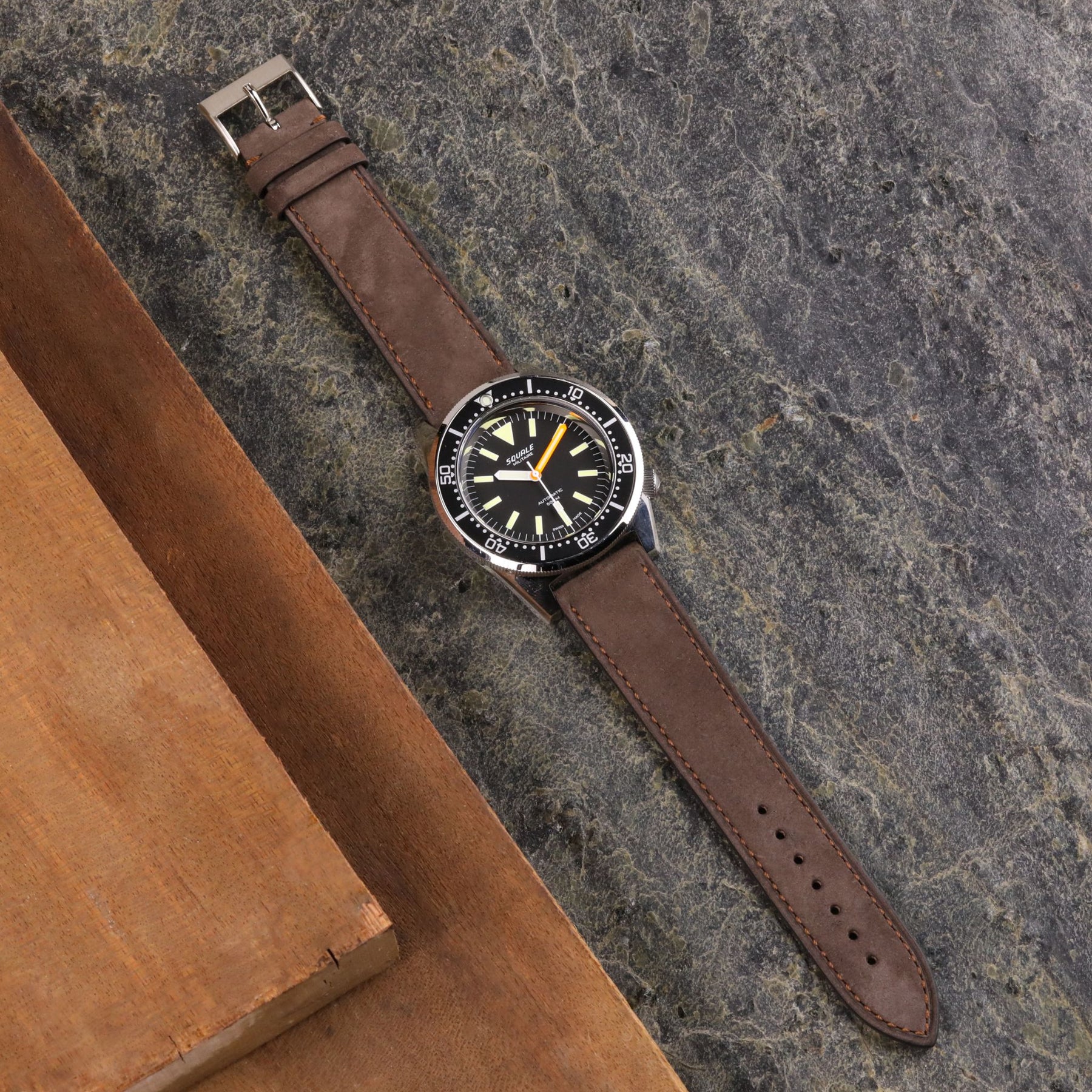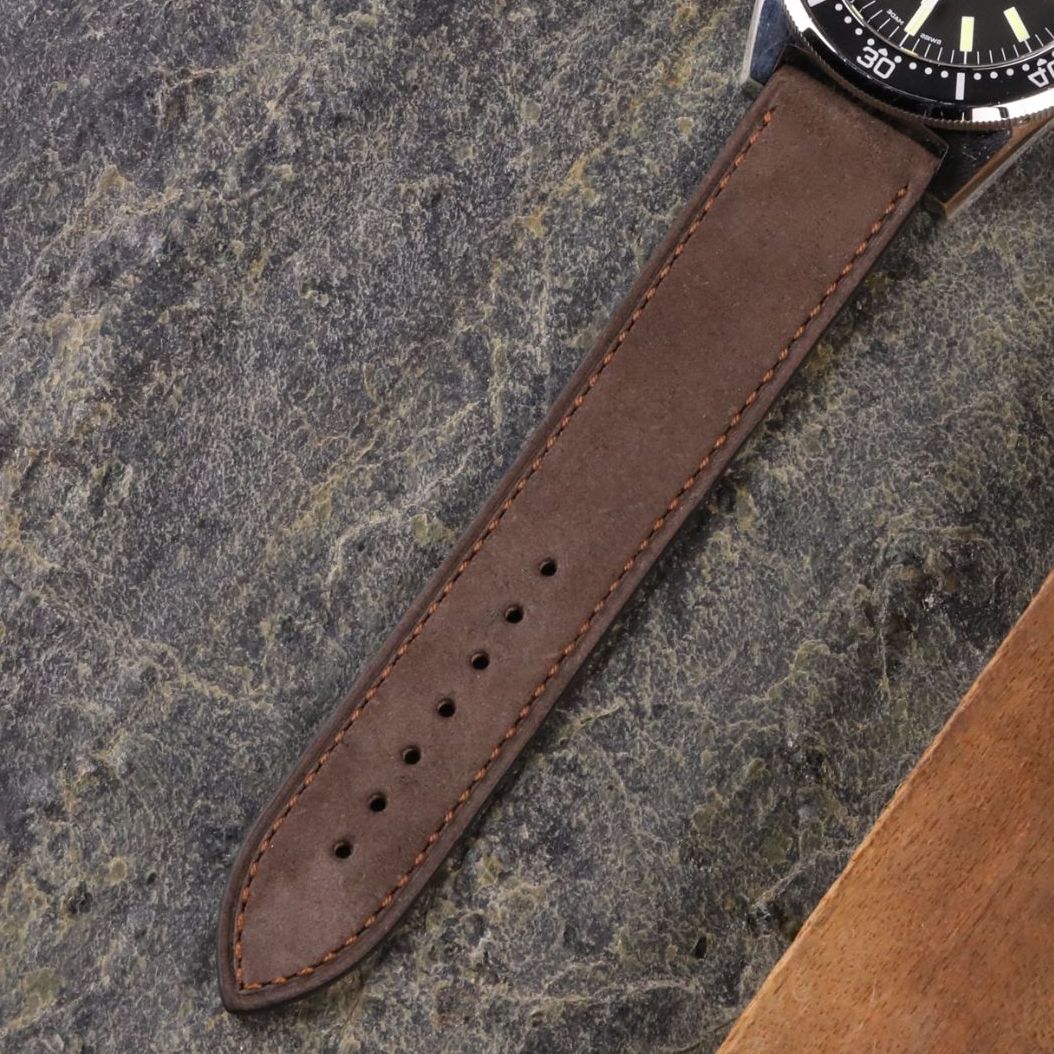 Cioccolato: Dark Brown Kudu Leather Strap
This strap looks more like a beautiful chocolate bar than anything else. And it's not just the color that makes us say this, the sensation of softness to the touch makes it feel like diving into a cup of hot chocolate. Such a strap is perfect on generously sized steel divers, as well as on some vintage yellow and rose gold chronographs.
A refined dark brown kudu leather strap, handmade in Italy with hides from Africa processed by the best tanneries in Europe. To complete everything, a tone-on-tone contour stitching and an elegant Made in Italy hand-polished rectangular buckle. Inside we find the characteristic burgundy calfskin lining, distinctive of IWS - Italian Watch Spotter. The strap is equipped with a Quick-Switch bar for maximum ease of assembly and disassembly.
Length: 110 mm - 75 mm (4.33 in. - 2.94 in.)
Ansette: Quick Switch
Buckle: Stainless steel, 15 mm