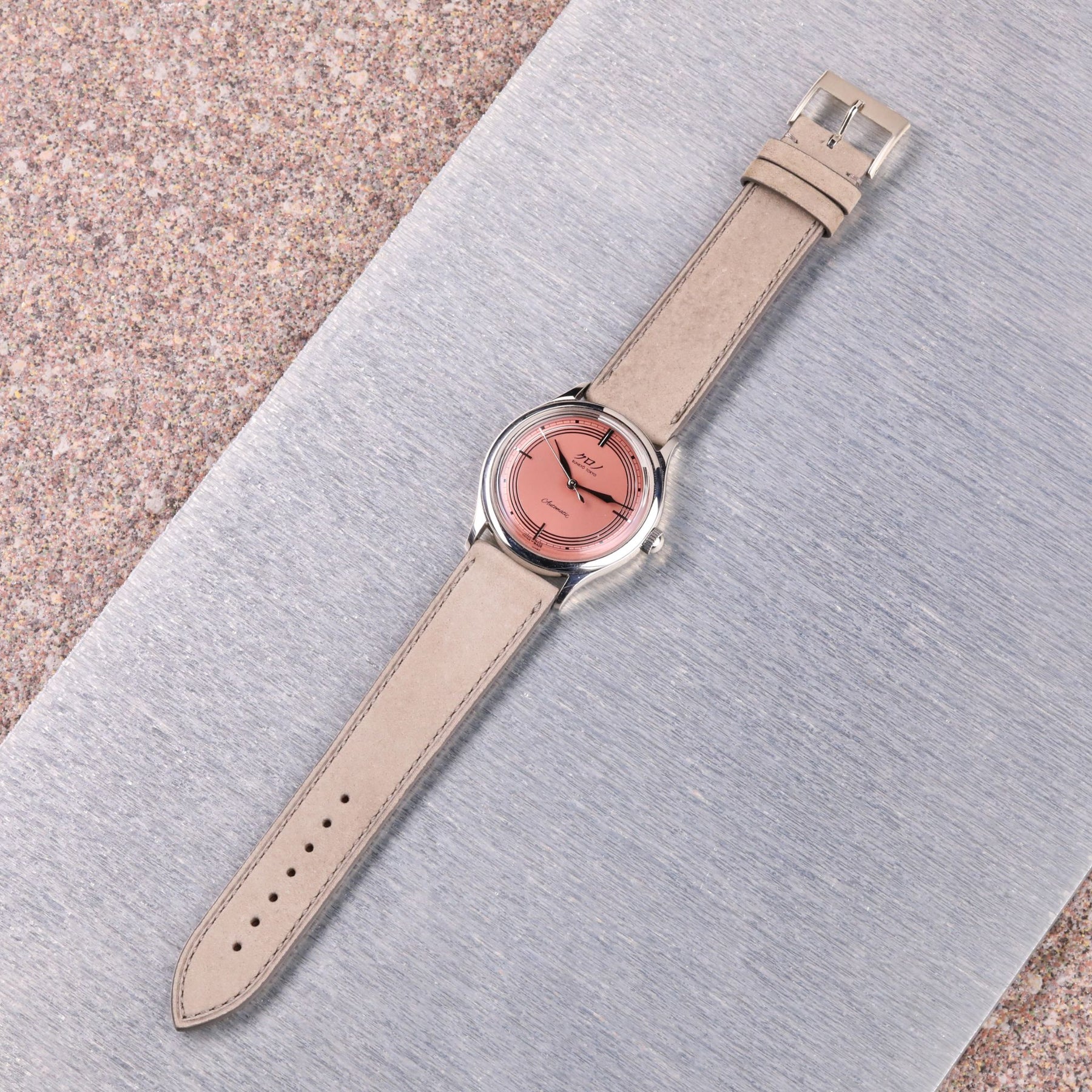 Coral: Taupe Kudu Leather Strap
This might be the only strap we've given our name to not because of what it excites us but because of... how good does it look on coral dials?! We know, the one in the photo is salmon coloured, but in the end the salmon color is a shade corresponding to pink coral. And then honestly, Salmon didn't sound the same. In any case, whether you combine it with a coral dial or a salmon-colored one, this strap will express Pure Class.
A fine leather watch strap handmade in Italy from premium dove-grey kudu leather. In addition to the texture of the leather, the beauty of this strap lies in the softness of the surface and the elegance and versatility of the color. Surrounded by tone-on-tone stitching and completed by an elegant rectangular buckle made in Italy and polished by hand. On the back, IWS - Italian Watch Spotter's signature burgundy calfskin lining. The strap is equipped with Quick-Switch lugs for maximum ease of use during assembly and disassembly.
Length: 110 mm - 75 mm (4.33 in. - 2.94 in.)
Ansette: Quick Switch
Buckle: Stainless steel, 15 mm