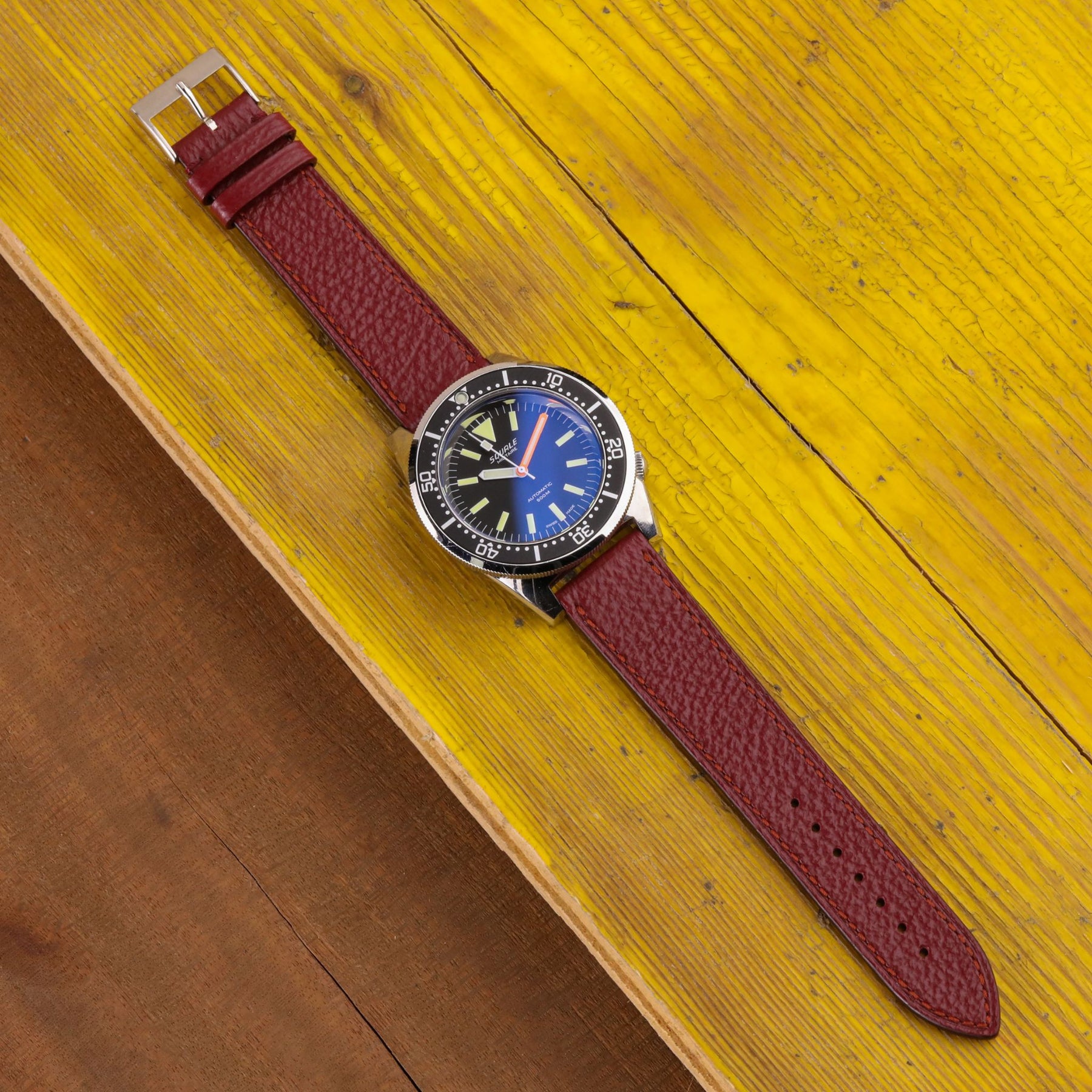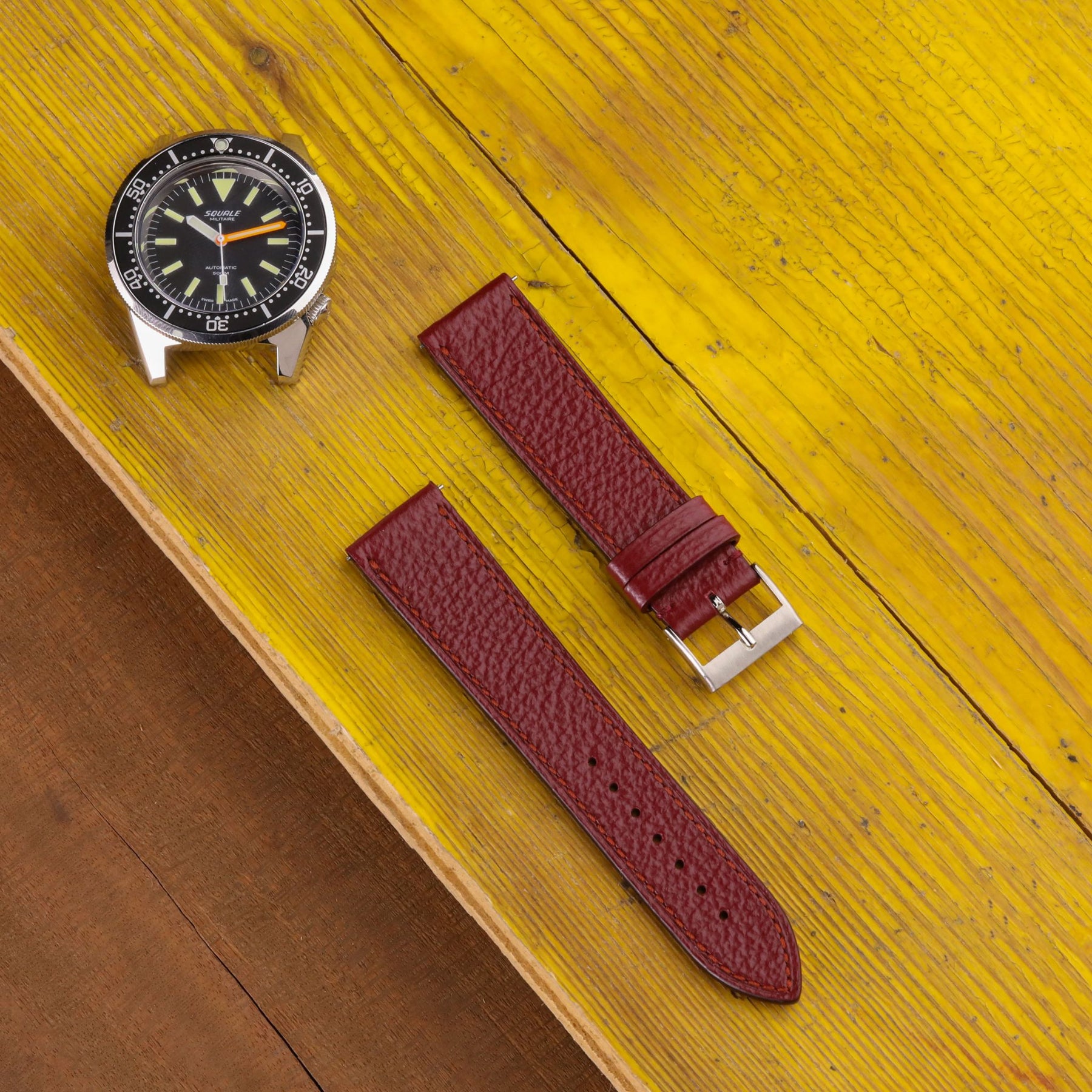 Firenze: Red Grained Calfskin Strap
This might be one of - if not the - most elegant strap in our collection. If we had to describe it with just one adjective I would say "regal", it works perfectly. An accessory like this would look good on anything but if you really want to be on the safe side, combine it with steel or white gold watches with a cushion case. Think about it on a Historiques American 1921...
A wonderful burgundy grained calfskin strap, handmade in Italy, with tone-on-tone contour stitching and hand-polished rectangular buckle. Inside, the calfskin lining picks up the color of the upper part. The strap is equipped with Quick-Switch for maximum ease of assembly and disassembly.
Length: 110 mm - 75 mm (4.33 in. - 2.94 in.)
Bar: Quick Switch
Buckle: Stainless steel, 15 mm, hand-polished