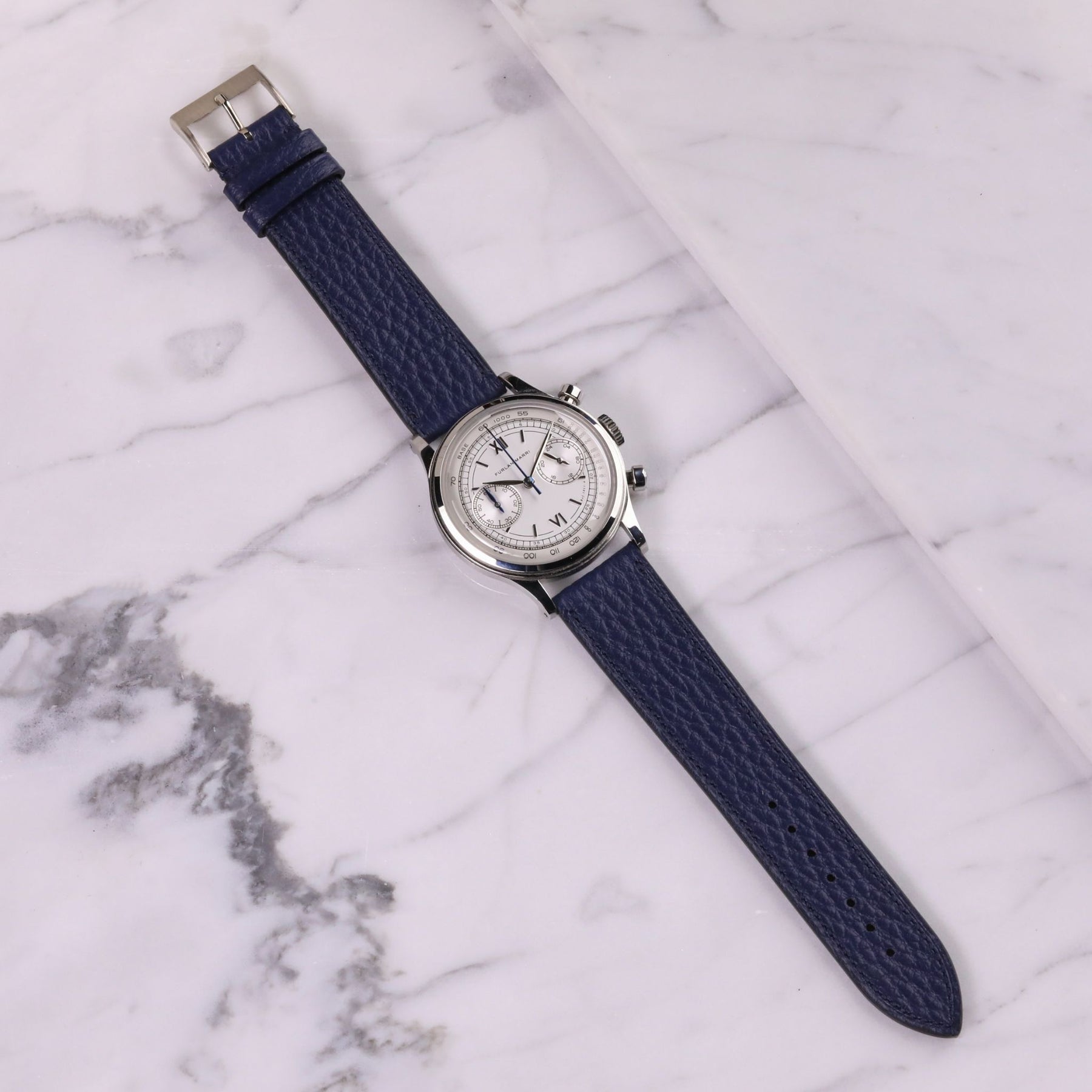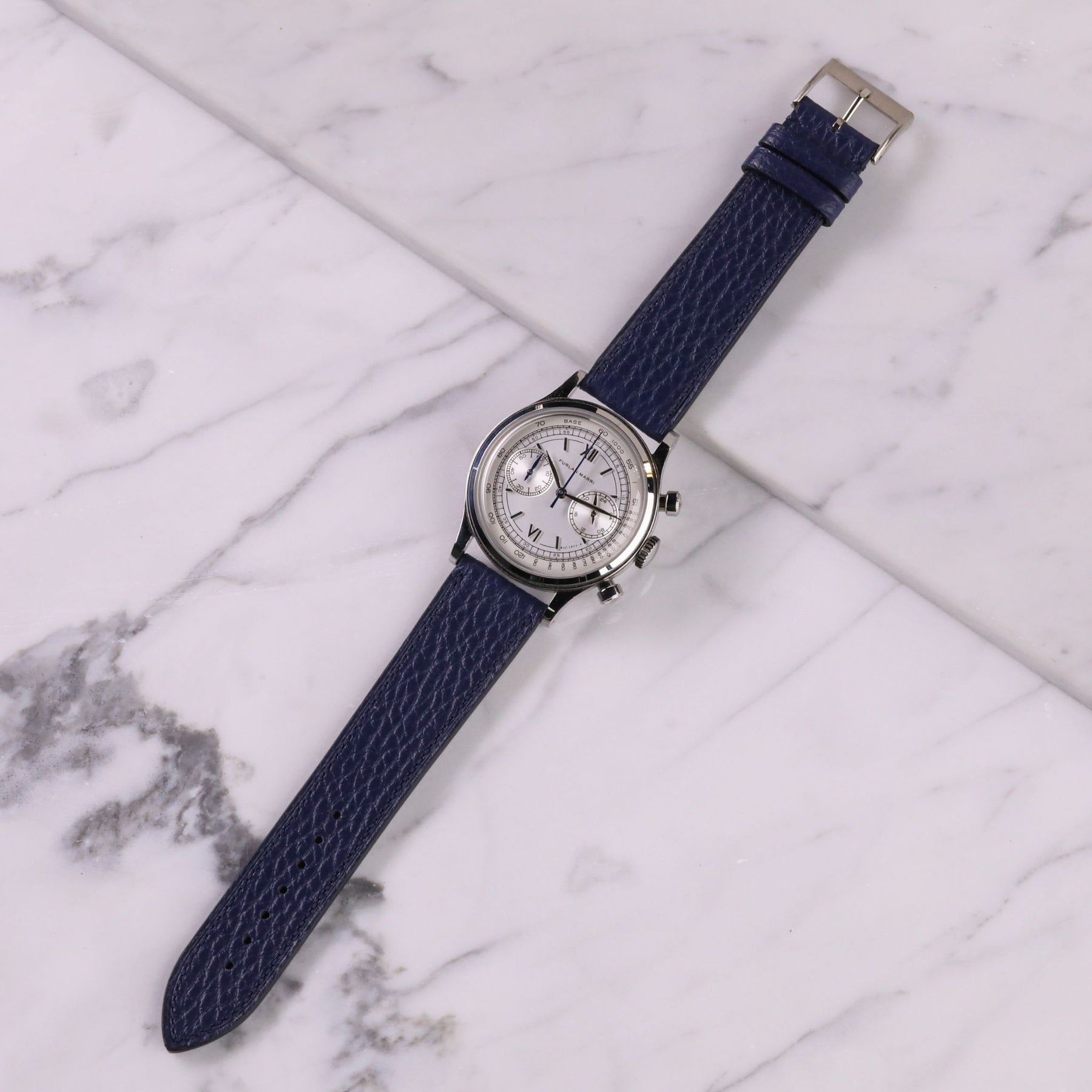 Immersione: Blue Grained Calfskin Strap
This strap was specially designed for lovers of the deep. Unlike our Mare strap, here the deep and uniform blue immediately takes you to the depths of the ocean. Taking all this into account, it is true that a strap like this calls for a "diver" with a loud voice, but it also perfectly enhances any vintage-looking watch. If for the dials there is a predilection for blue, white and salmon, for the metals there are no limits. With such an intense blue, whether it is rose gold, yellow, steel or white gold, the effect will be pure elegance.
An elegant textured calfskin strap, handmade in Italy with leather from the best tanneries, in full compliance with the highest ethical standards for leather selection and sourcing. To complete the strap, an elegant rectangular buckle hand-polished in Italy and attached Quick-Switch bars for maximum ease of assembly and disassembly. The internal lining is made of burgundy calfskin, distinctive of IWS - Italian Watch Spotter.
Length: 110 mm - 75 mm (4.33 in. - 2.94 in.)
Annette: Quick Switch
Buckle: Stainless steel, 15 mm
Note: Keep away from water and oily substances