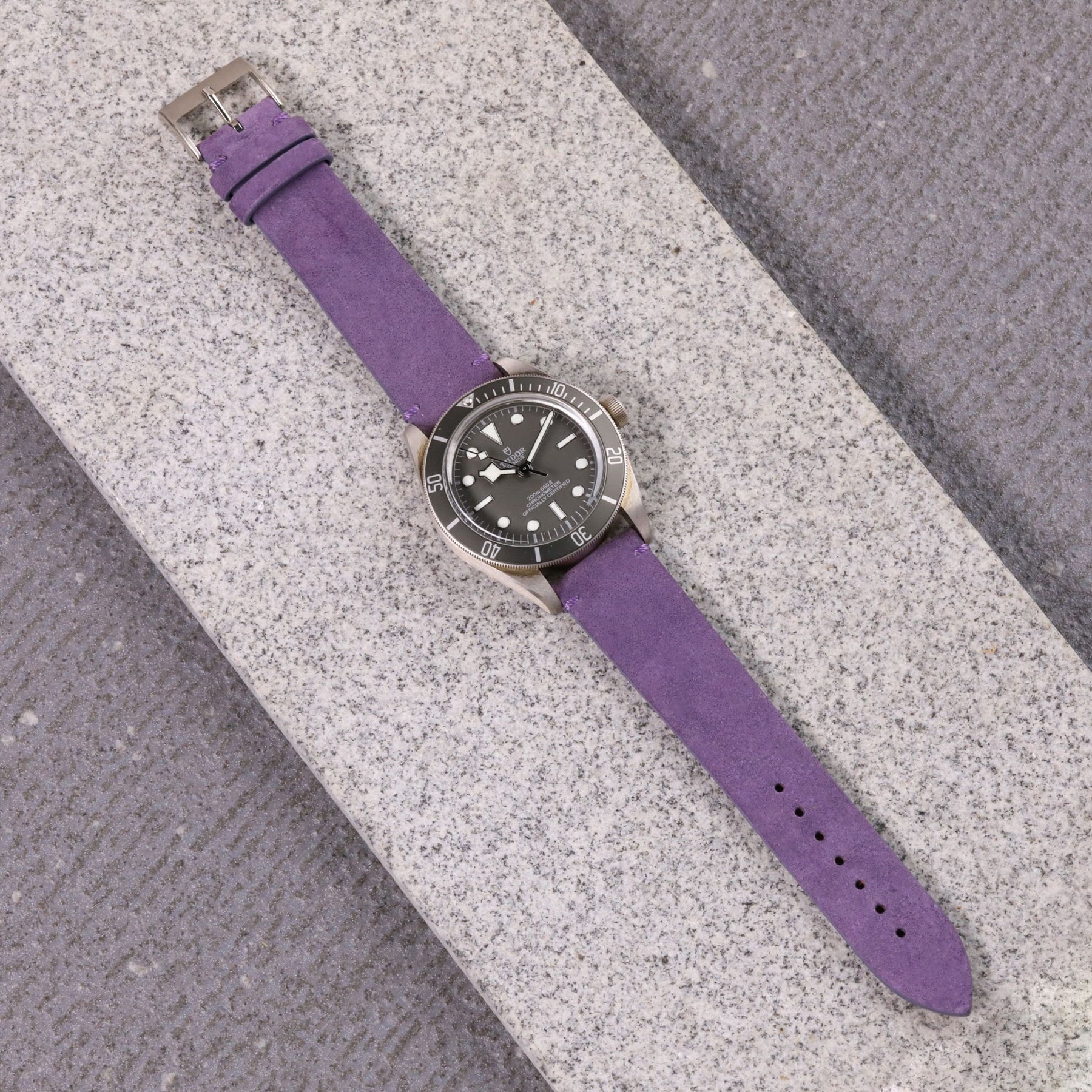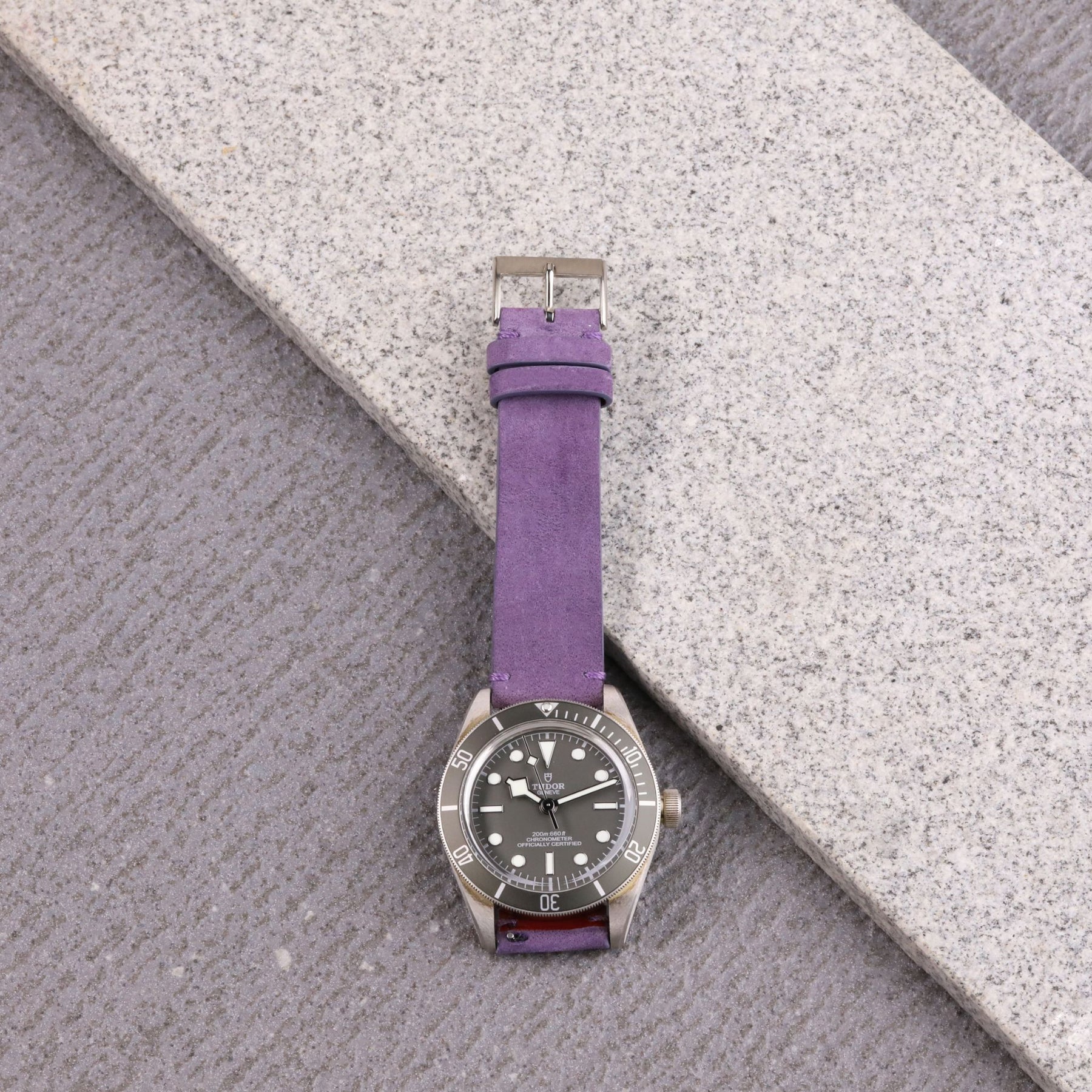 Make it fun: Purple Kudu Leather Strap
Make it fun, together with the Savana, is probably the most desired in our collection. With such an impactful and at the same time incredibly refined purple, the collector who wears it expresses elegance at any time without conforming. There are so many ways to style this strap that if we had to mention them all we would need another page. However, we have the mantra and it is: Uniqueness. Use this strap to have fun creating unique and personal combinations by breaking the mold.
A refined purple kudu leather strap entirely handmade in Italy with tone-on-tone embroidered stitches. Also included is an elegant hand-polished rectangular buckle and Quick-Switch bars for maximum ease of assembly and disassembly. The internal lining is in burgundy calfskin, the distinctive color of IWS - Italian Watch Spotter.
Length: 110 mm - 75 mm (4.33 in. - 2.94 in.)
Ansette: Quick Switch
Buckle: Stainless steel, 15 mm