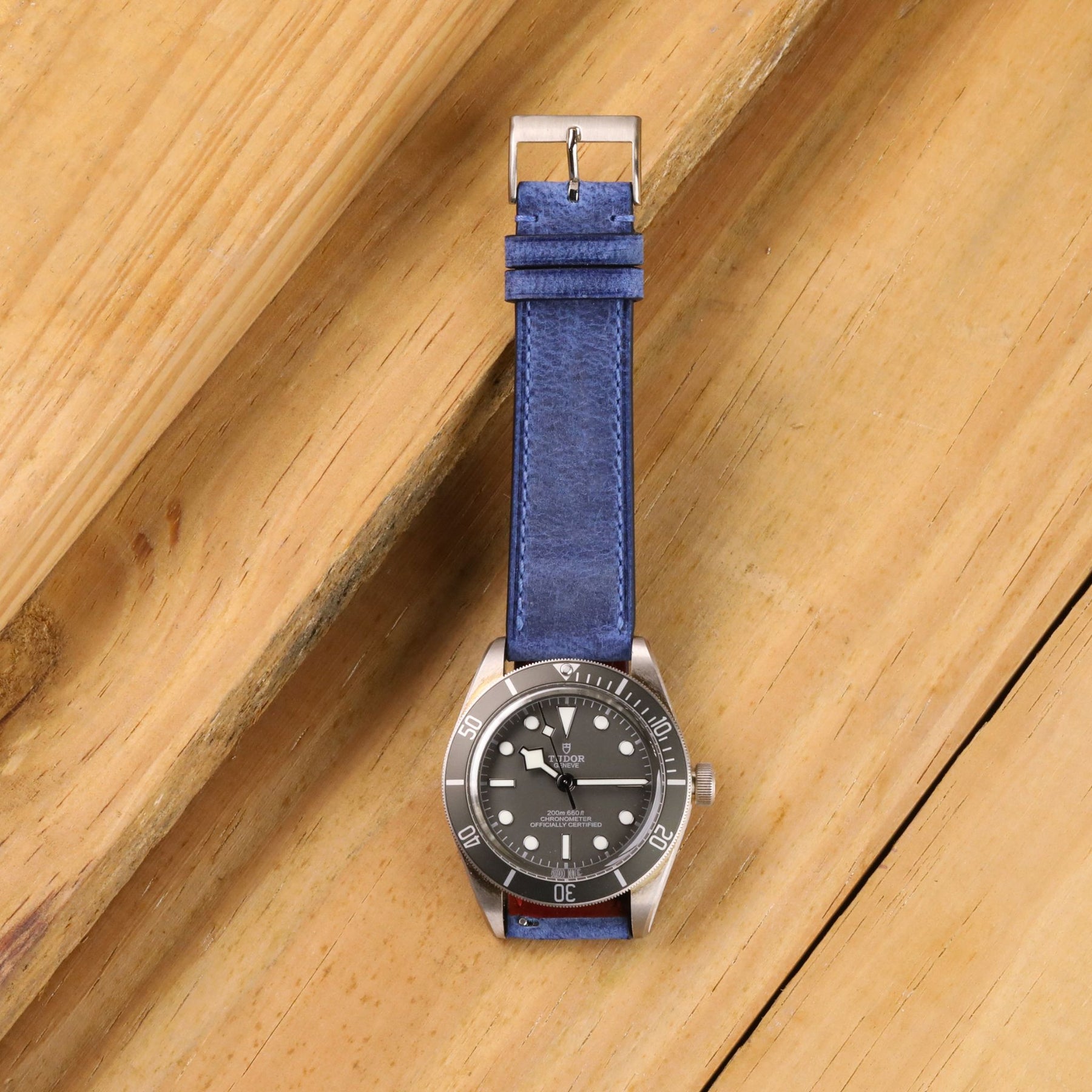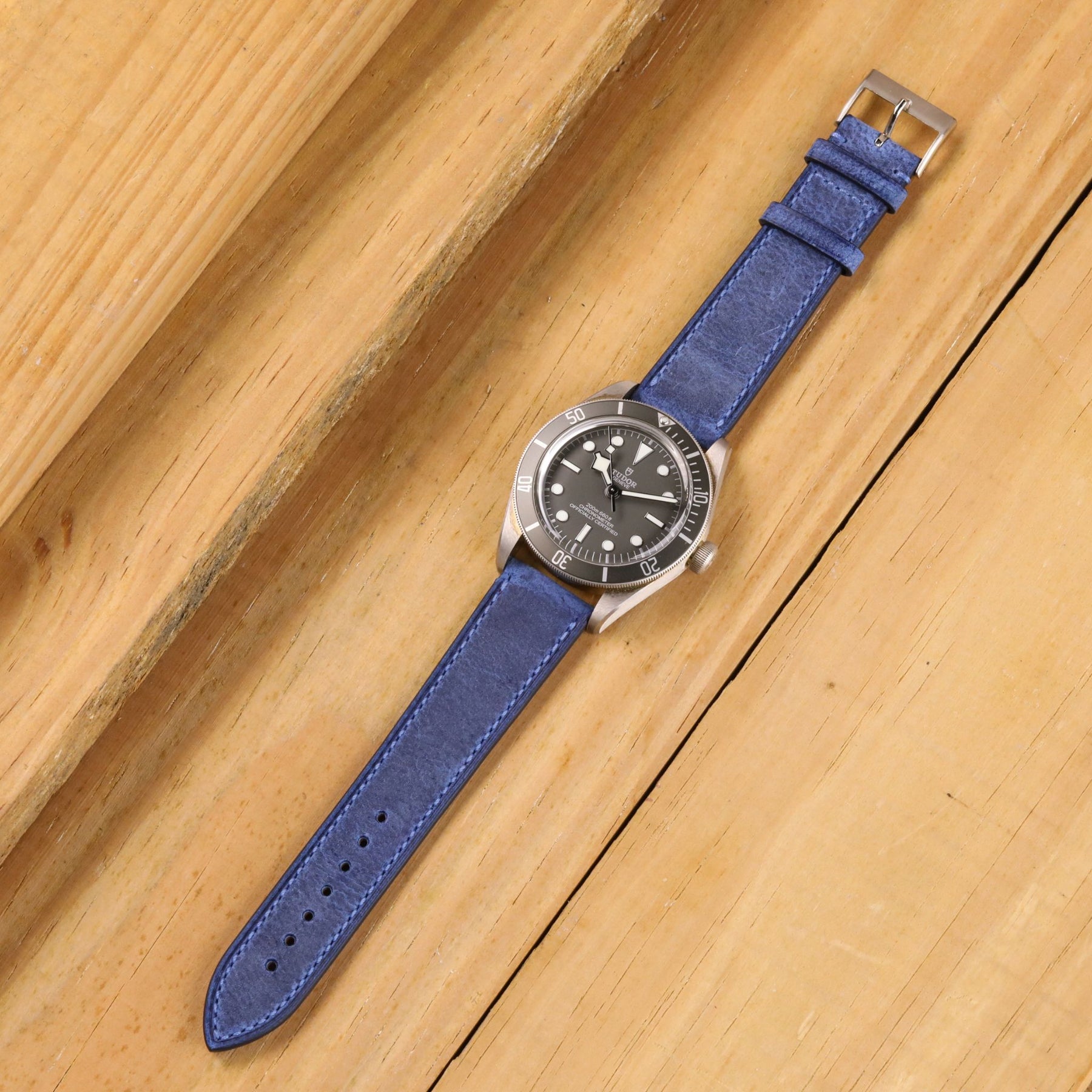 Mare: Blue Kudu Leather Strap
As good Italians, we couldn't help but dedicate a strap to the Sea. And let me tell you... what a strap! The kudu leather processed in this way gives a broad spectrum of wonderful blue reflections, as if we were looking at the surface of the sea rippled by the waves. Be careful though, the sea is not good for your leather straps, so rather than for going swimming, wear it in winter, to ensure that you always have the sea with you. As with our Immersione strap, salmon, white or smoky blue dials reign supreme, while for metals you will have carte blanche.
Cinturino Mare is a tribute to the Mediterranean. Handmade in Italy thanks to the use of the best kudu leather from Africa and processed by European tanneries with the utmost respect for ethical sustainability standards, it is enriched by tone-on-tone stitching and an elegant hand-polished rectangular buckle always in Italy. The burgundy calfskin lining recalls the distinctive features of IWS - Italian Watch Spotter. The strap is equipped with a Quick-Switch bar for maximum ease of assembly and disassembly.
Length: 110 mm - 75 mm (4.33 in. - 2.94 in.)
Ansette: Quick Switch
Buckle: Stainless steel, 15 mm