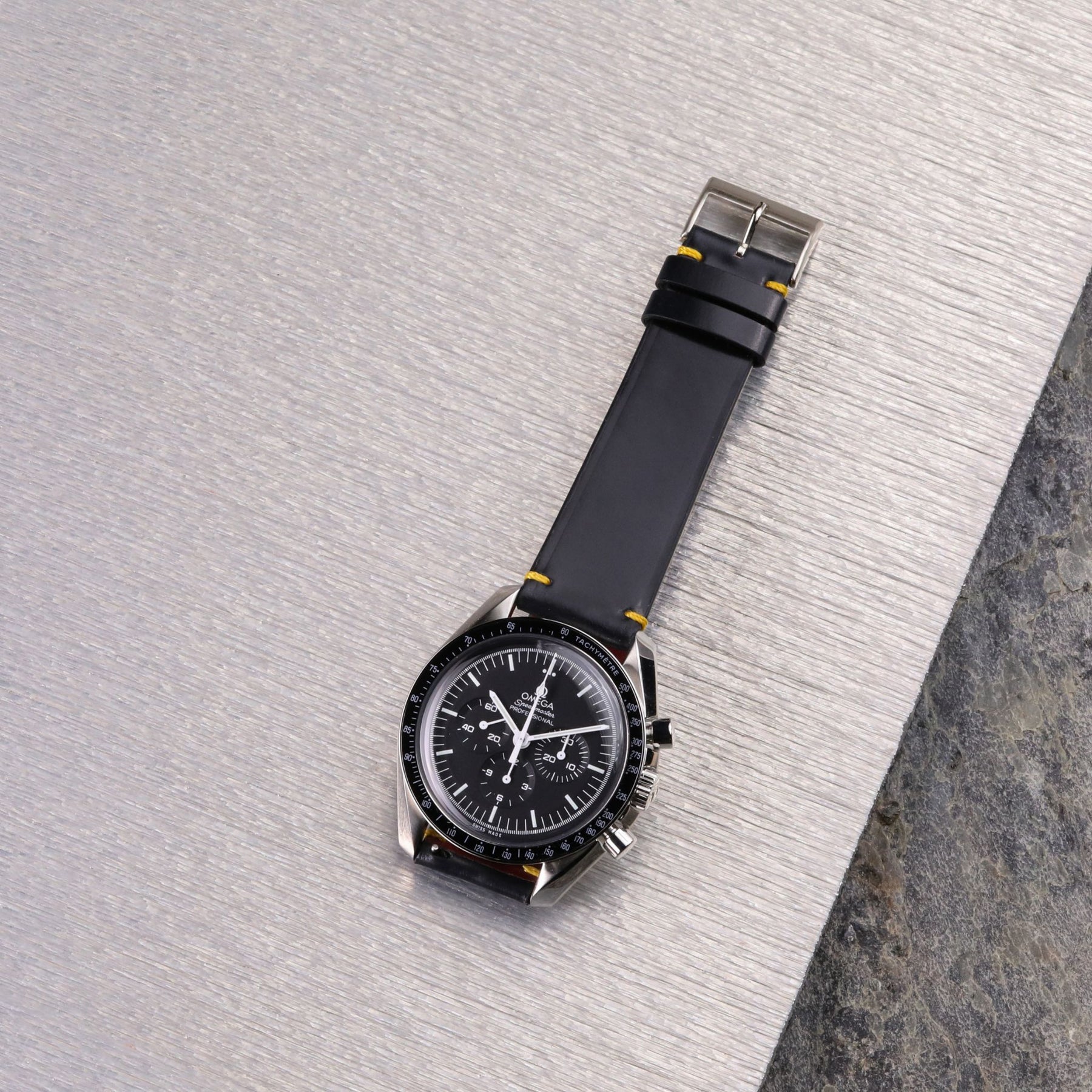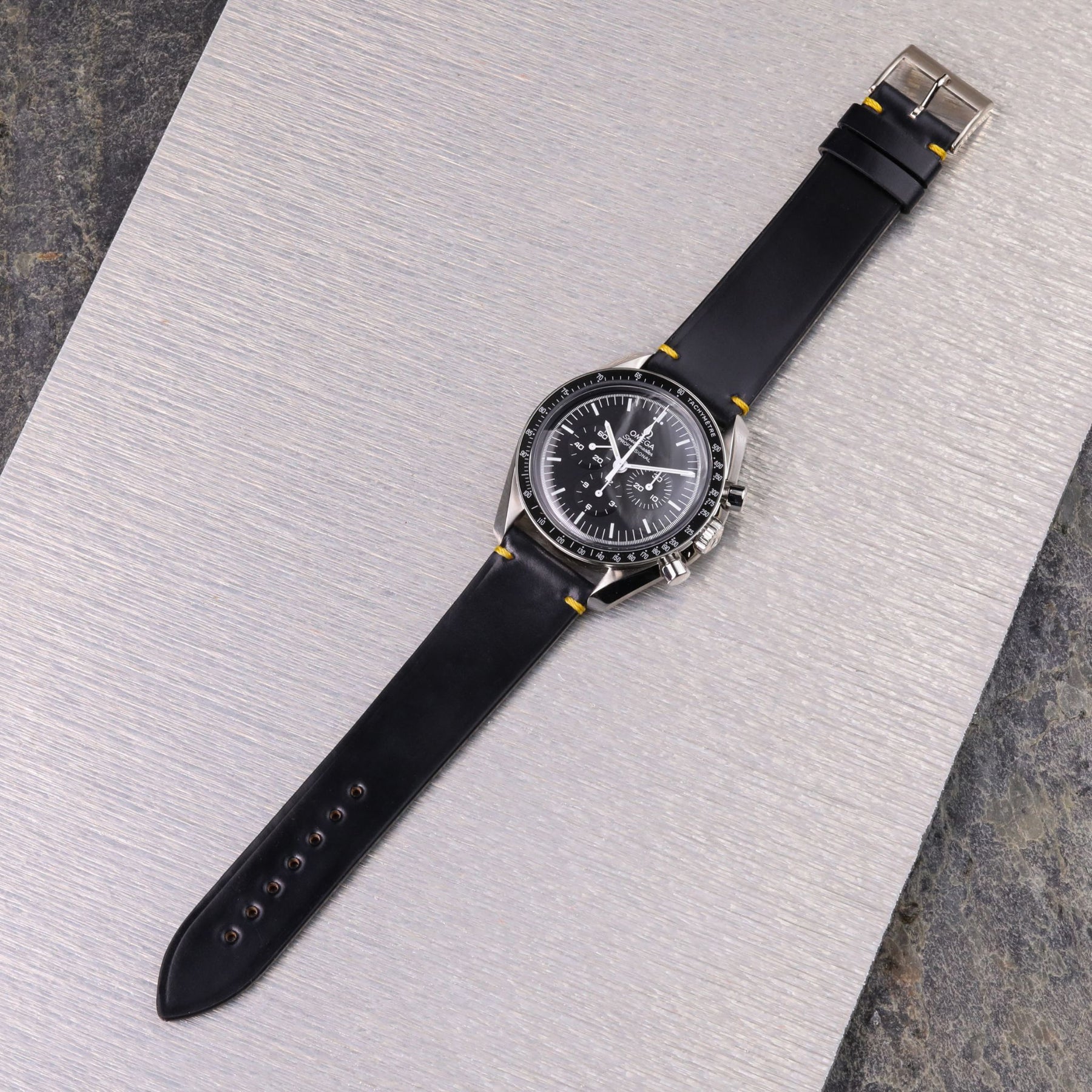 Pantera: Black Cordovan Strap with Yellow Stitchings
This strap is a perfect mix between sobriety and personality. The elegance and refinement of the black cordovan leather is brought to life by the yellow of the hand-embroidered stitches. When we showed it to a collector friend of ours, the pairing with the eyes of a panther was immediate and so we chose. Pantera is perfect for steel sports watches or to give a dynamic touch to vintage yellow gold watches. In this case, the dots that recall the yellow finishes of the case are a real pleasure for the eyes.
A stunning cordovan leather strap with hand-embroidered yellow dots, as refined as it is fun, complemented by a minimalist hand-polished buckle and Quick-switch bars for easy on and off. Inside, the lining is in burgundy calfskin to recall the distinctive feature of IWS - Italian Watch Spotter.
Length: 110 mm - 75 mm (4.33 in. - 2.94 in.)
Ansette: Quick Switch
Buckle: Stainless steel, 15 mm