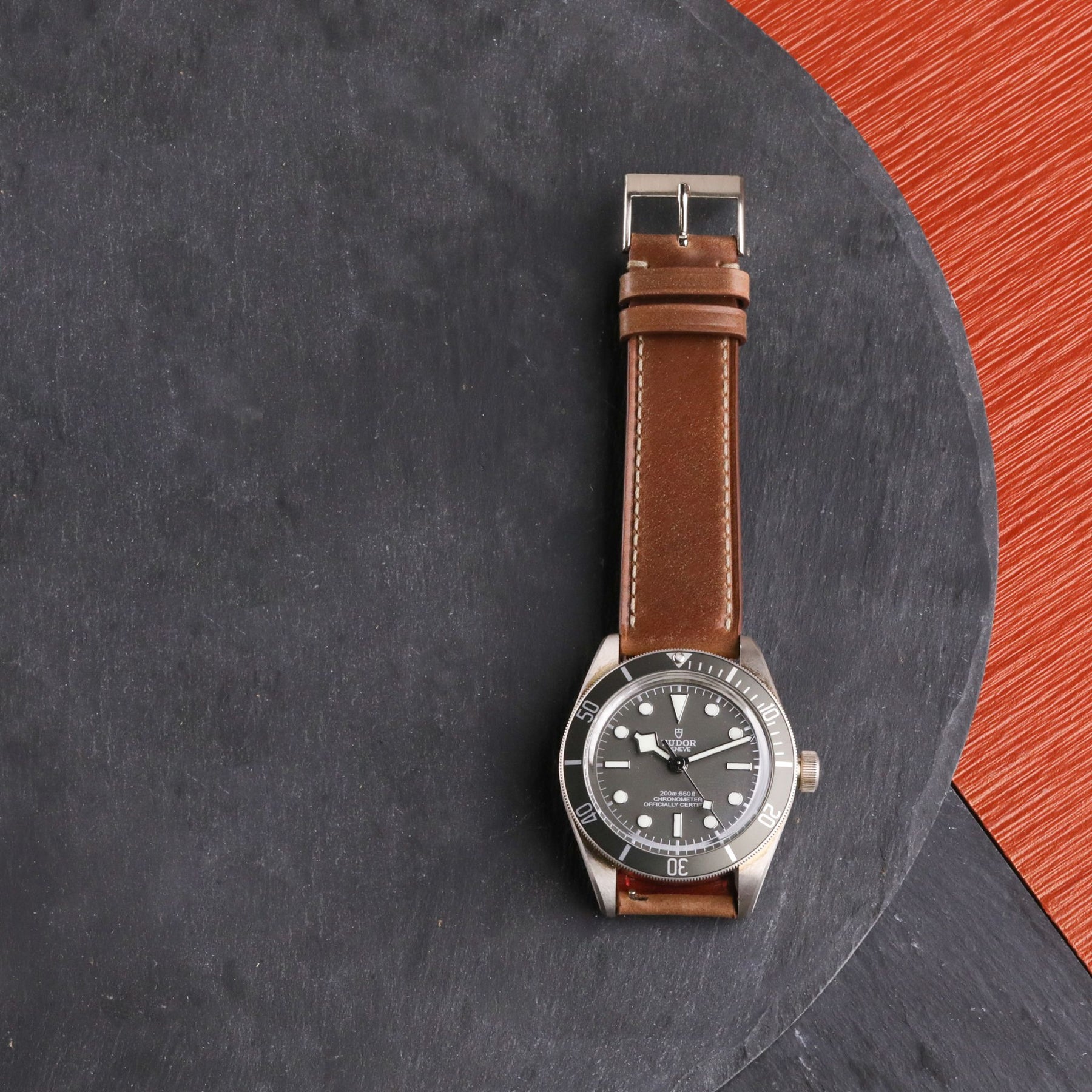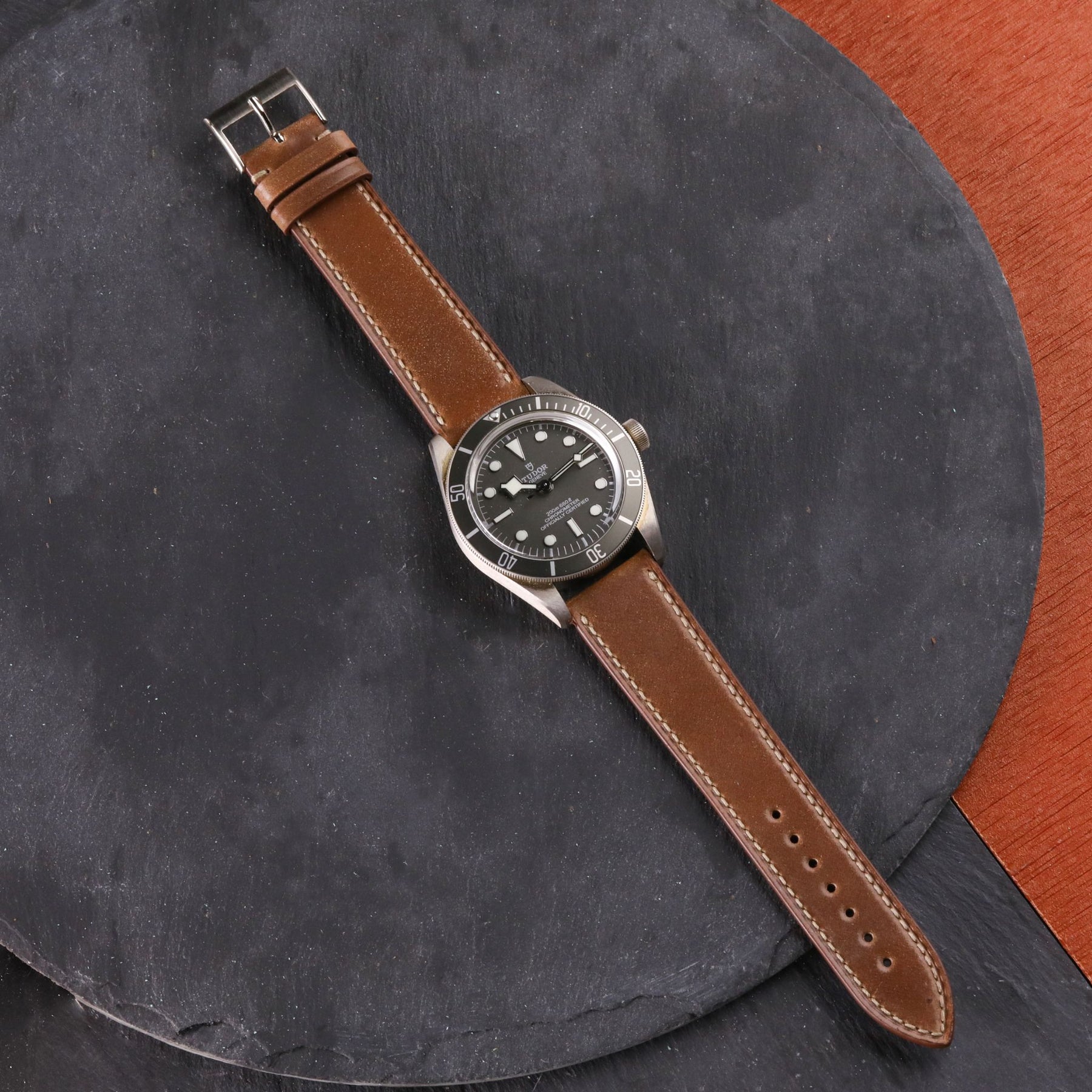 RNO: Light Brown Cordovan Strap
Oriented Nature Reserve is a strap that instantly transports you to an idyllic landscape, immersed in the nature of the Nature Reserves. Just close your eyes and you instantly feel like you're off-road with your trusty scout watch on your wrist.
An elegant light brown Cordovan leather strap handmade in Italy, with ecru contour stitching and a refined hand-polished rectangular buckle. Inside, the lining is in burgundy IWS calfskin. The strap is also equipped with Quick-Switch lugs included for easy assembly and disassembly.
Length: 110 mm - 75 mm (4.33 in. - 2.94 in.)
Ansette: Quick Switch
Buckle: Stainless steel, 15 mm