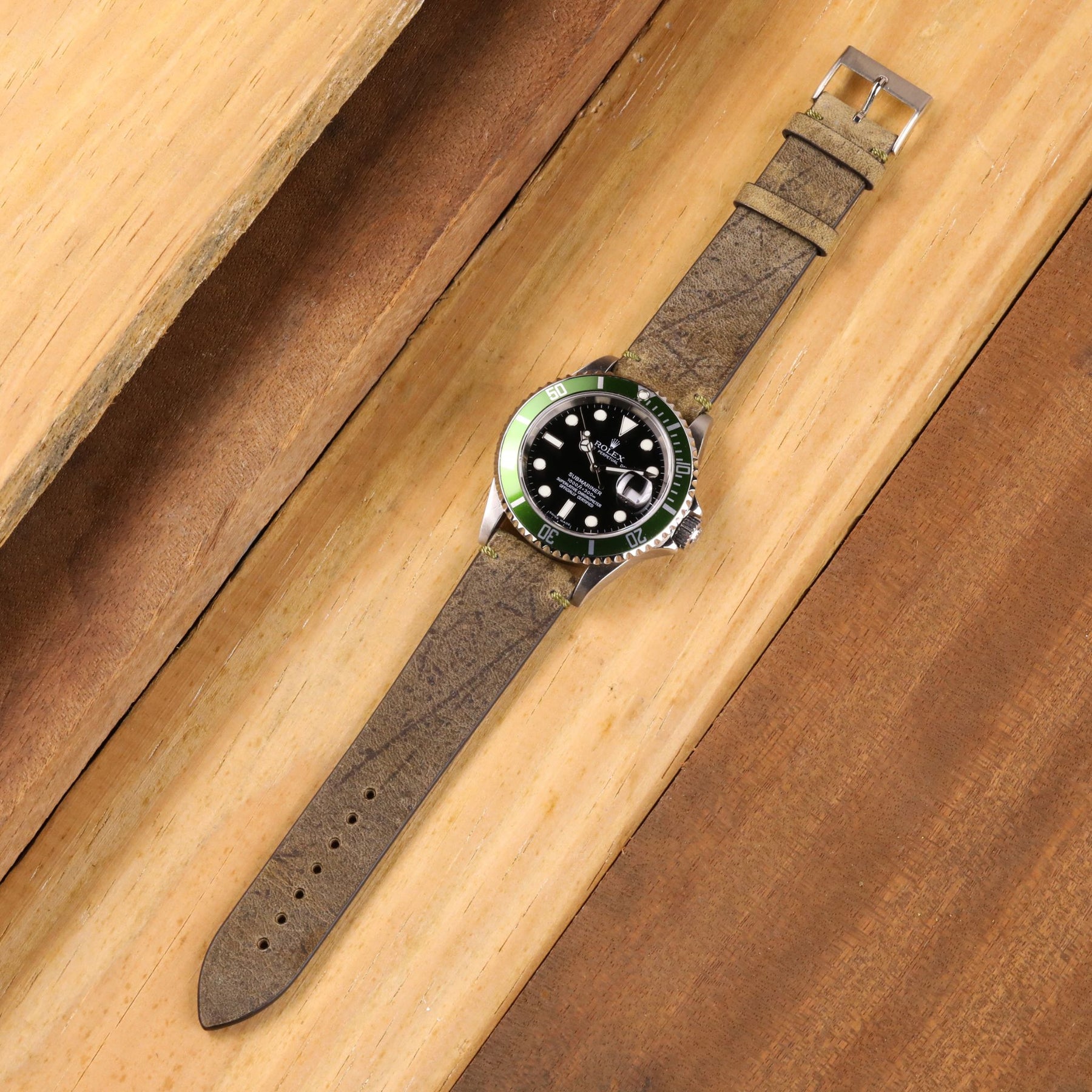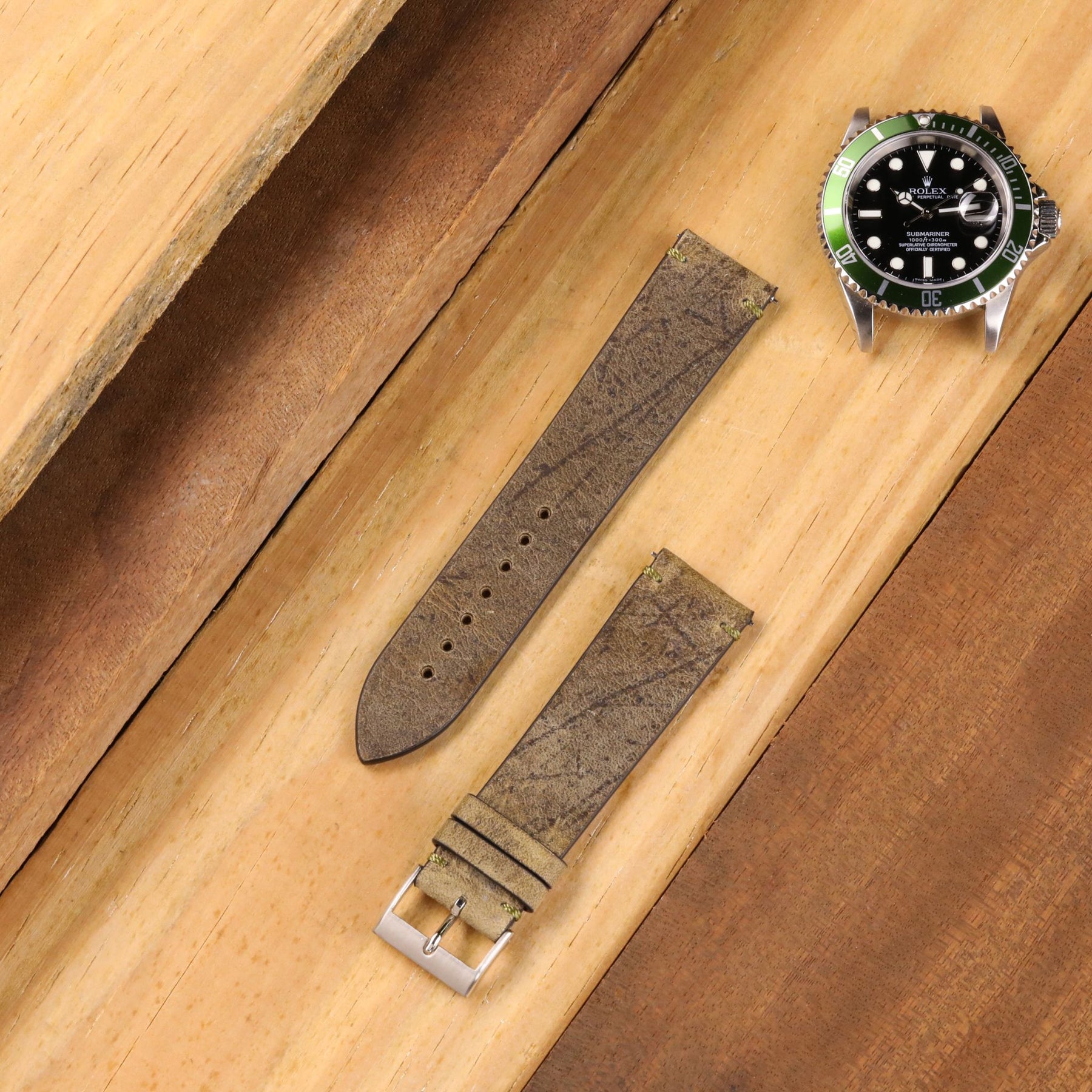 Rambo: Forest Brown Kudu Leather Strap
Don't ask us why, but looking at this strap the first thing that comes to mind is the figure of Rambo with bandana and machine gun, covered in mud and signs of war immersed in the forest. Maybe it's because this spectacular kudu skin has the same scratches as a fighter's skin. Whether a ranger, a diver or an explorer, this strap will evoke the original sense of the tool watch as man's only ally in the most difficult moments.
A wonderful kudu leather strap that still bears the original marks of nature. Complete with embroidered green stitches and a polished rectangular buckle, both handmade. The lining is in burgundy calfskin, typical of IWS - Italian Watch Spotter. The strap is also equipped with Quick-Switch lugs for maximum ease of assembly and disassembly.
Length: 110 mm - 75 mm (4.33 in. - 2.94 in.)
Ansette: Quick Switch
Buckle: Stainless steel, 15 mm
Note: Keep away from water and oily substances