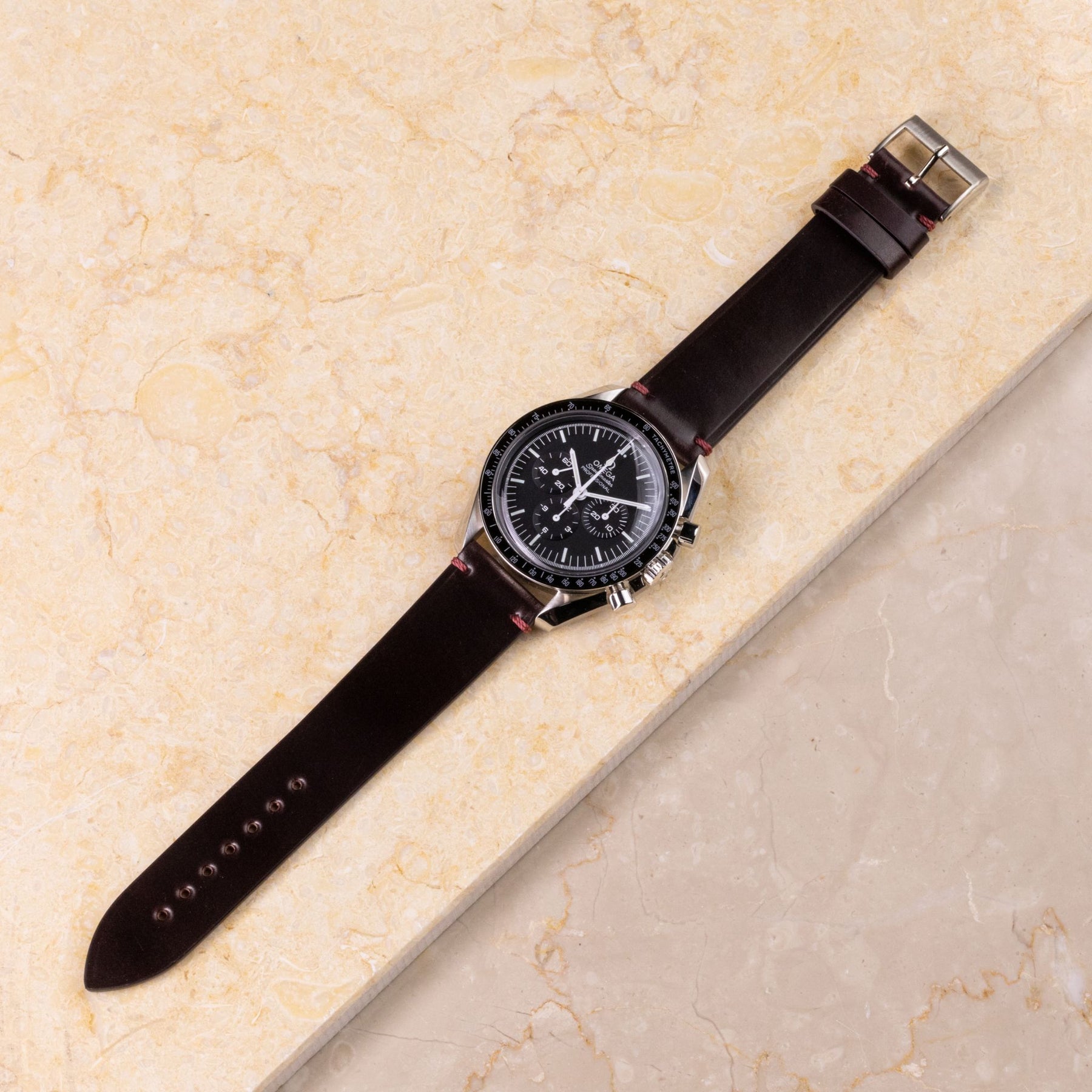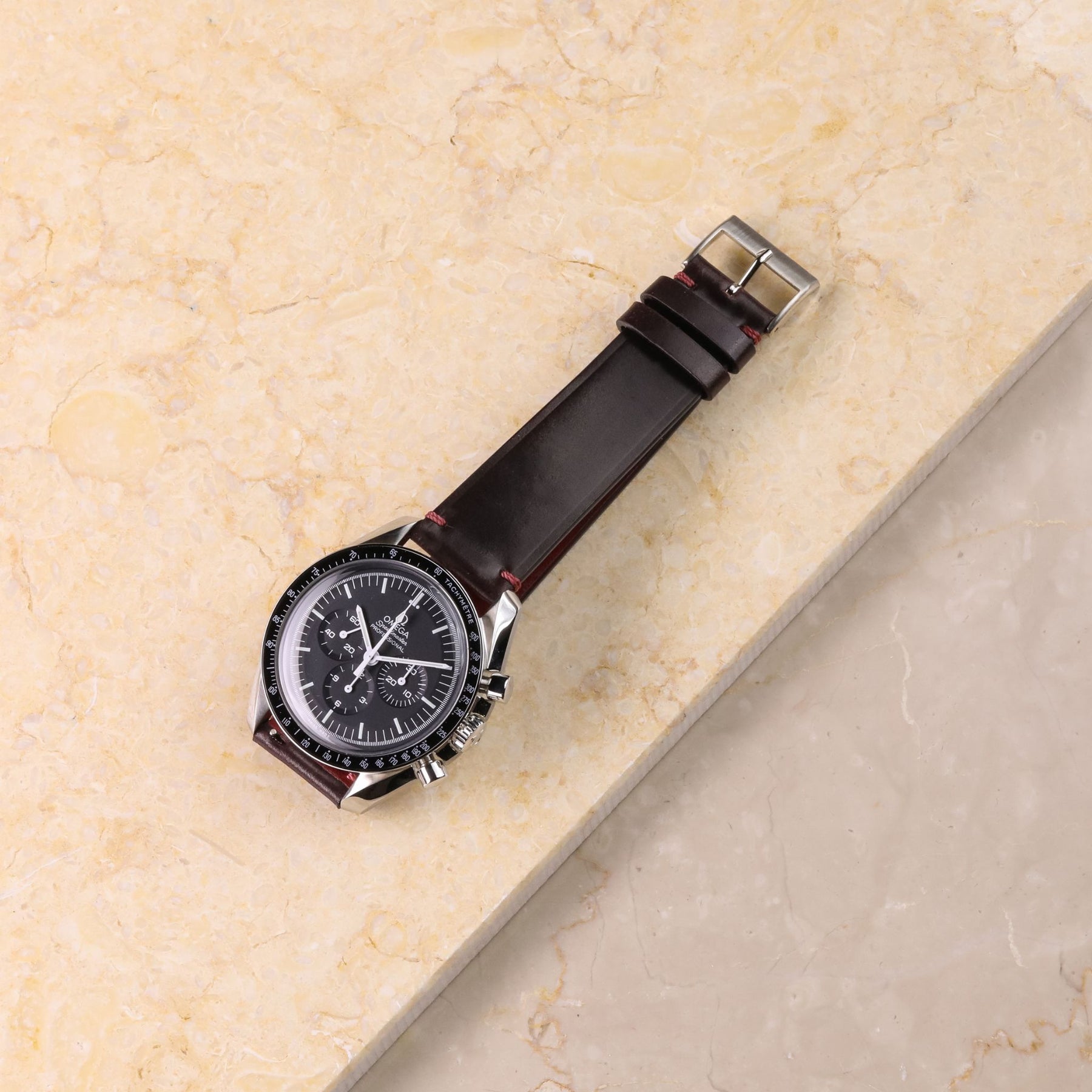 Savoia: Bordeaux Cordovan Strap with Red Stitching
I believe there is nothing in the world more sumptuous than this burgundy colored Cordovan. It could make even the superhero Flik Flaks I bought as a child become elegant and refined! This is the typical strap worn by those who make understatement their way of being. We imagine a collector like this on a Gullwing along the roads of the Tuscan countryside with a cigar and the wind in his hair. At the end of this daydream, to best match Savoia, vintage watches in pink, white or steel gold are perfection.
A very refined burgundy cordovan strap handmade in Italy with embroidered red dots. To complete, a refined hand-polished buckle, burgundy-colored calfskin lining and Quick-Switch bars for ease of assembly and disassembly.
Length: 110 mm - 75 mm (4.33 in. - 2.94 in.)
Ansette: Quick Switch
Buckle: Stainless steel, 15 mm