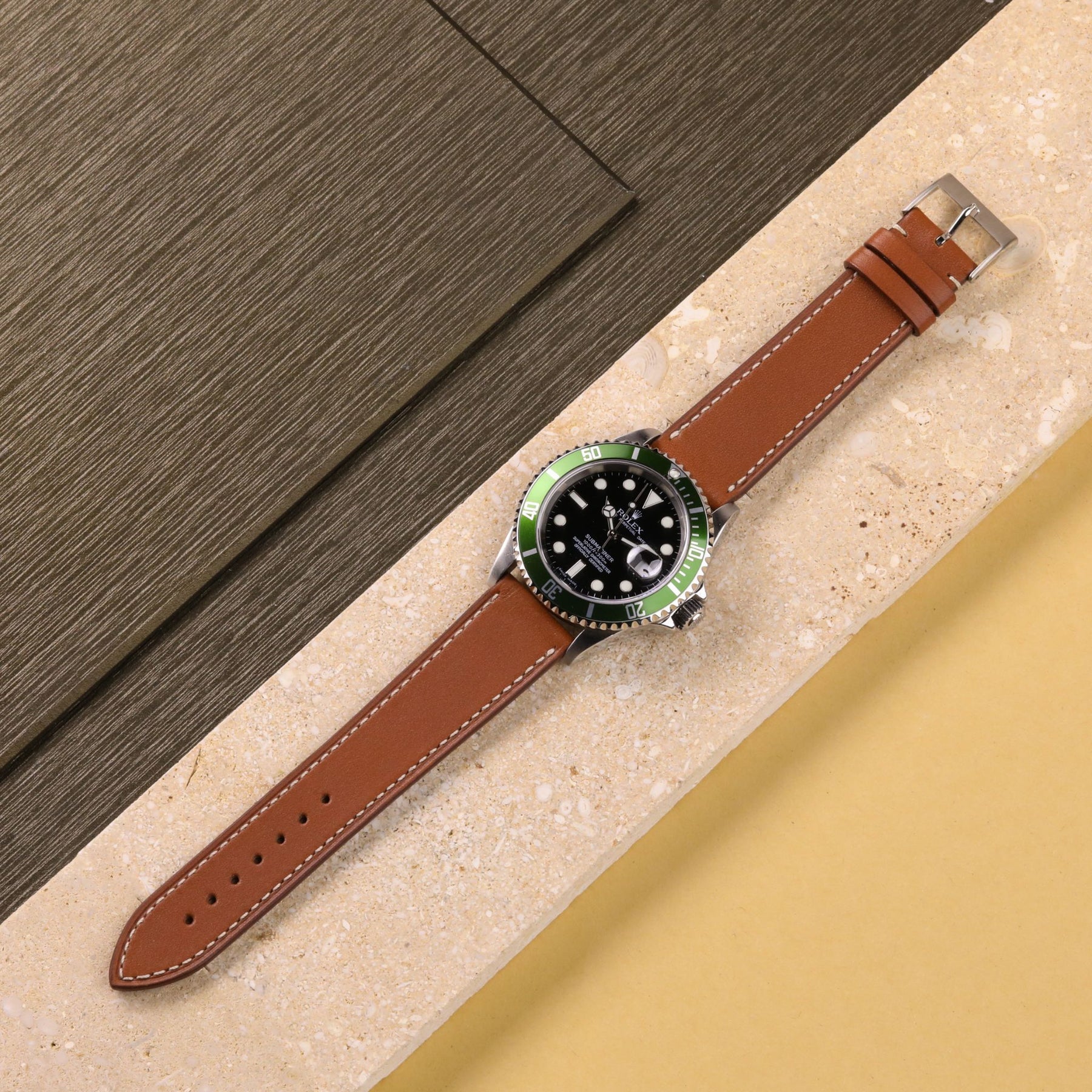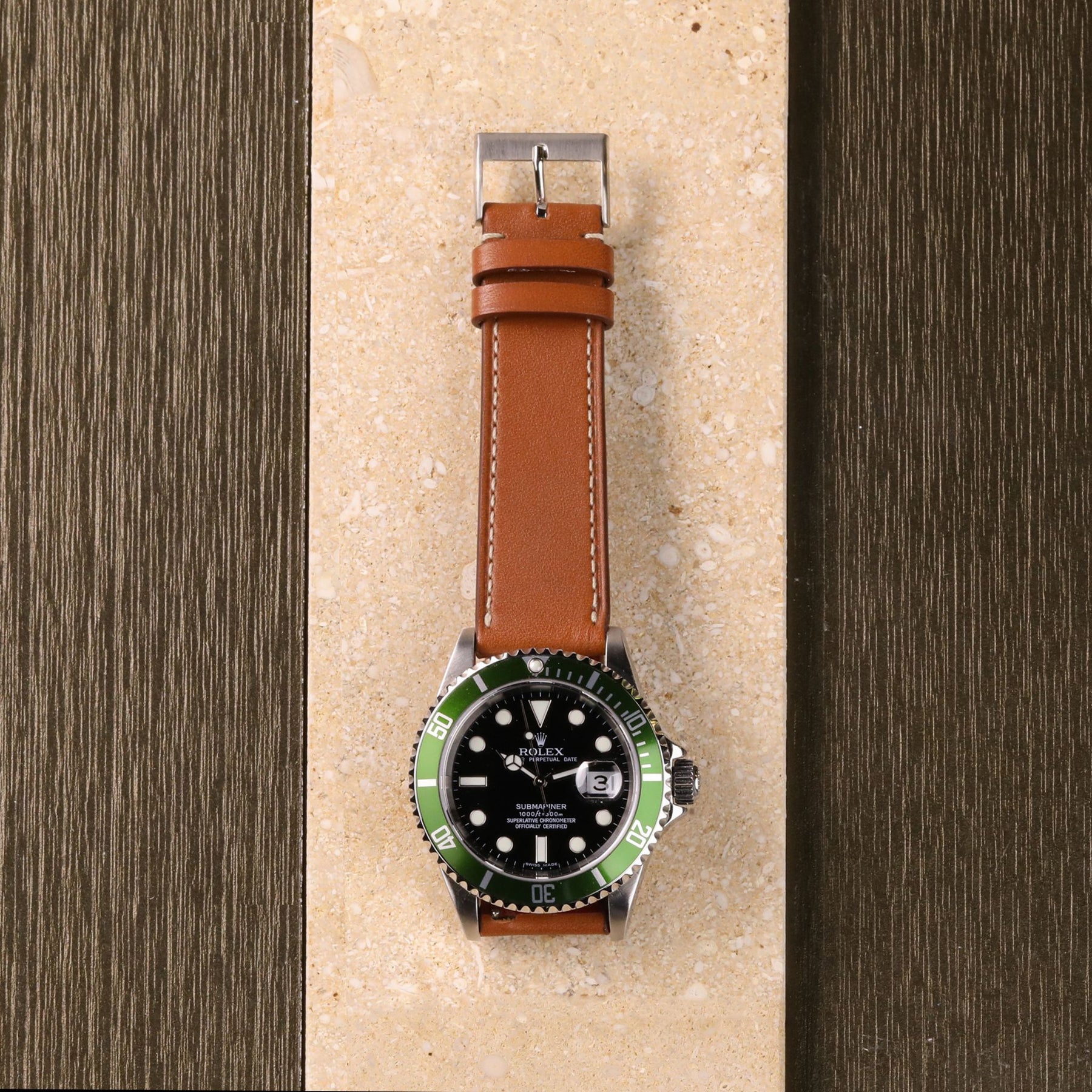 Saddle: Light Brown Calfskin Strap
This is the most classic, yet one of the most attractive straps we have in the collection. Honestly, you will never get tired of a strap like this and you can wear it at any time with almost any watch. Let's say it's a must-have for every enthusiast.
An eternal light brown calfskin strap handmade in Italy with ecru outline stitching. The included rectangular buckle is hand-polished in Italy and inside we find IWS' signature burgundy calfskin lining. The strap is also equipped with Quick-Switch lugs for maximum ease of assembly and disassembly.
Length: 110 mm - 75 mm (4.33 in. - 2.94 in.)
Ansette: Quick Switch
Buckle: Stainless steel, 15 mm
Note: Keep away from water and oily substances