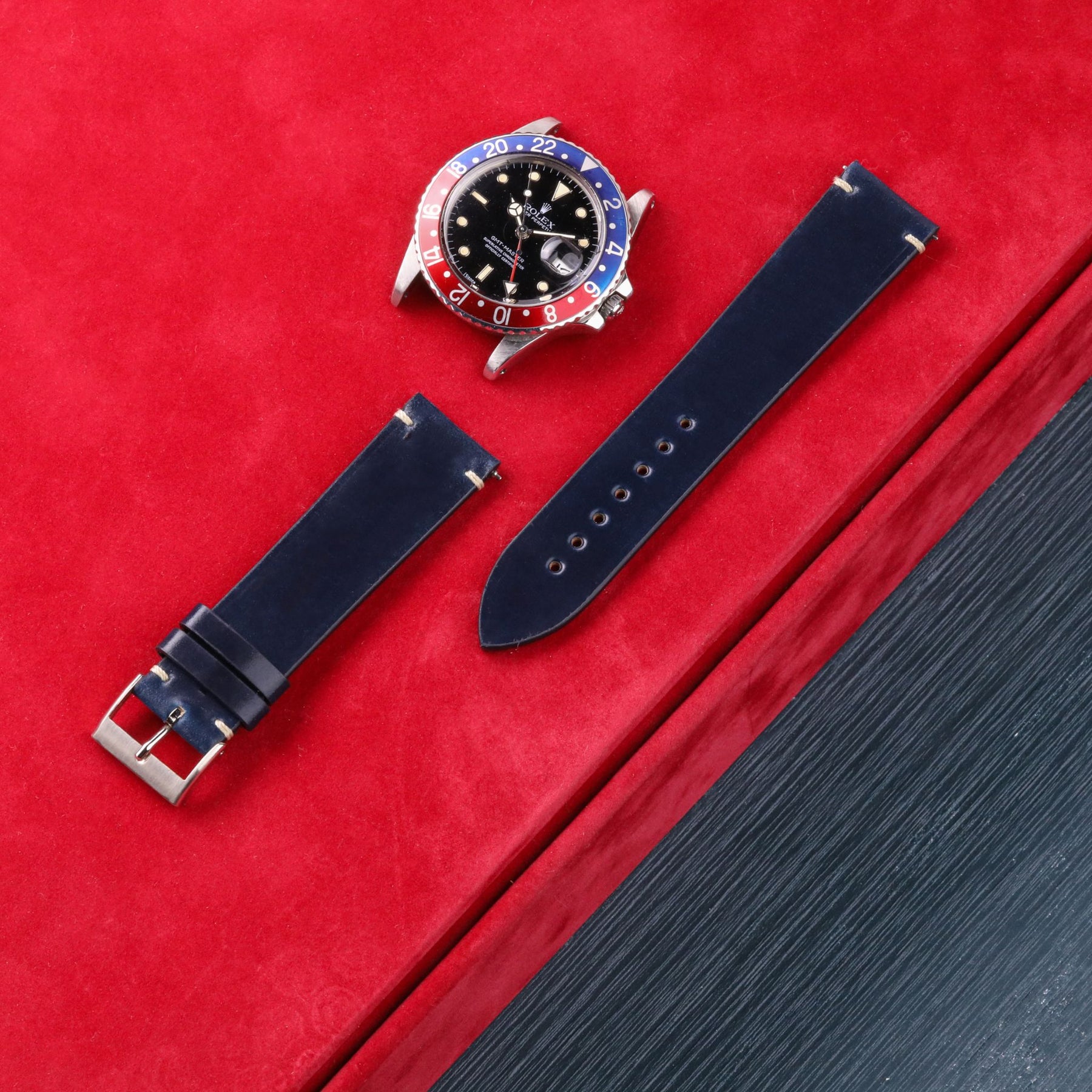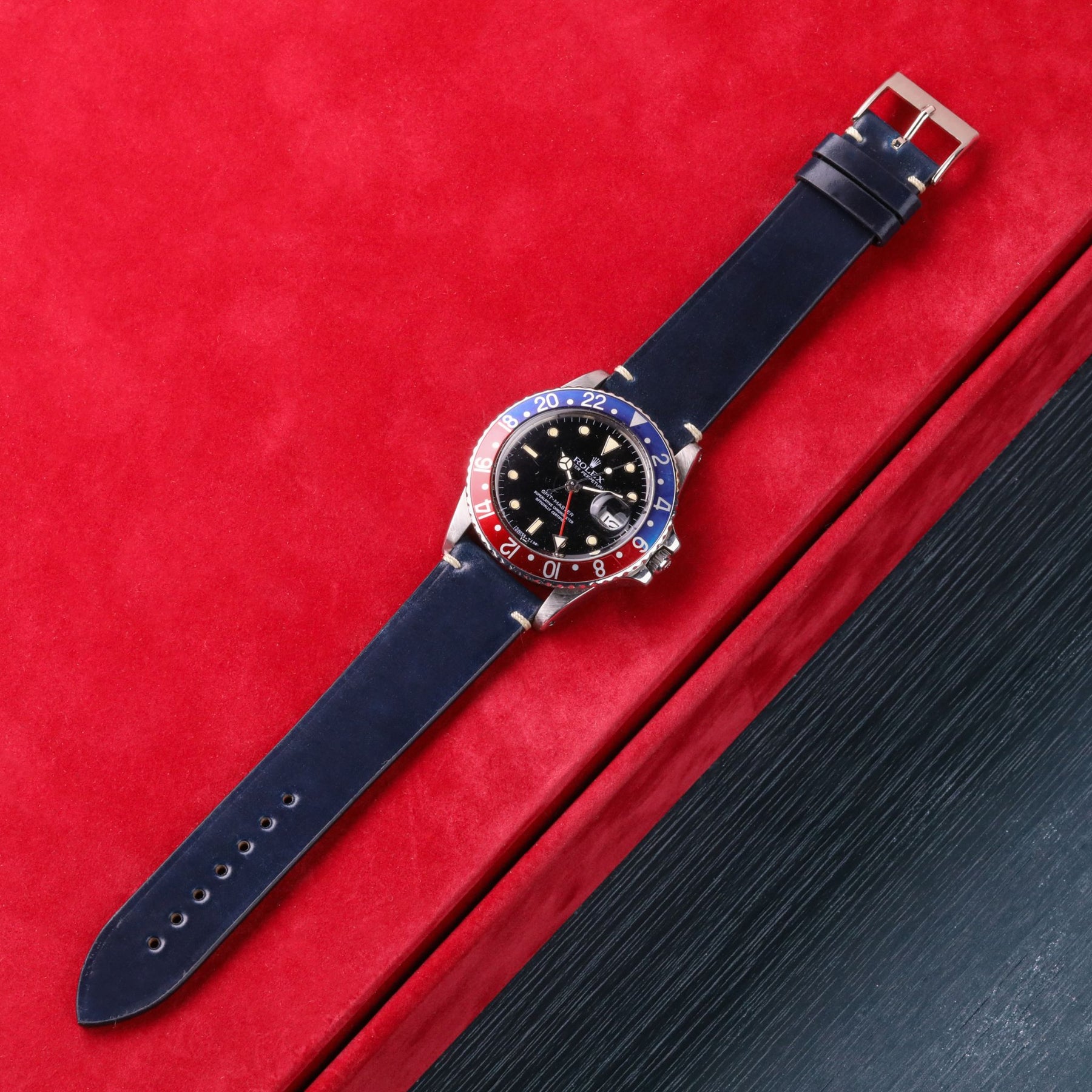 Seta Blu: Blue Cordovan Strap with Rope Stitches
This is one of the finest straps in our collection. The extreme elegance combined with the fine sobriety of the Cordovan is a luxury that many admire and few fully understand. With the Pepsi in the photo we have achieved a truly intriguing result, but try combining it with any steel diver, or yellow gold chronographs, and you will see that this strap truly has something extra for every collector.
A very elegant strap handmade in Italy with fine blue cordovan leather and ecru-colored stitches embroidered, completed by a minimalist hand-polished rectangular buckle and burgundy-colored calfskin lining, the hallmark of IWS - Italian Watch Spotter. Also supplied with Quick-Switch lugs for maximum ease of assembly and disassembly.

Length: 110 mm - 75 mm (4.33 in. - 2.94 in.)
Ansette: Quick Switch
Buckle: Stainless steel, 15 mm