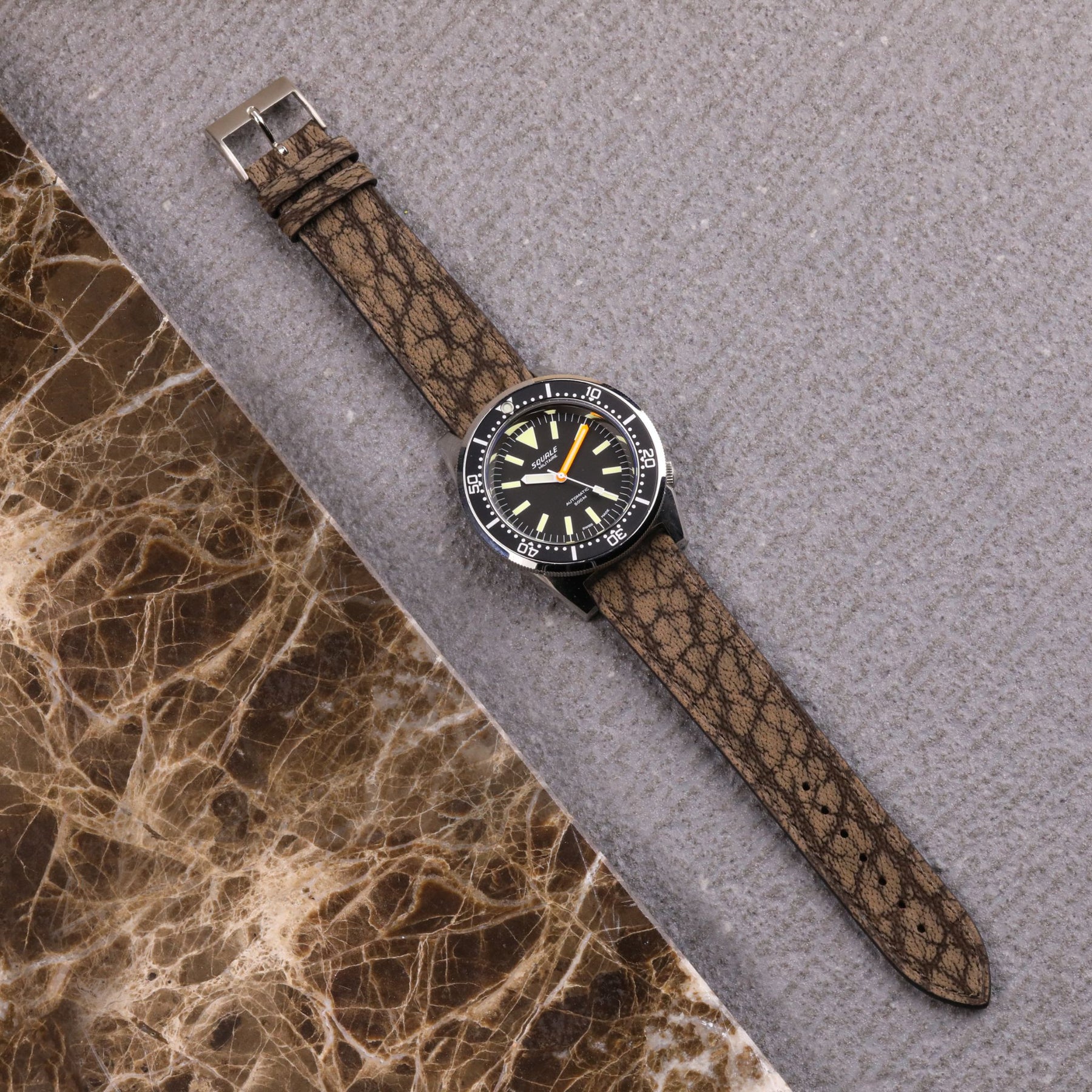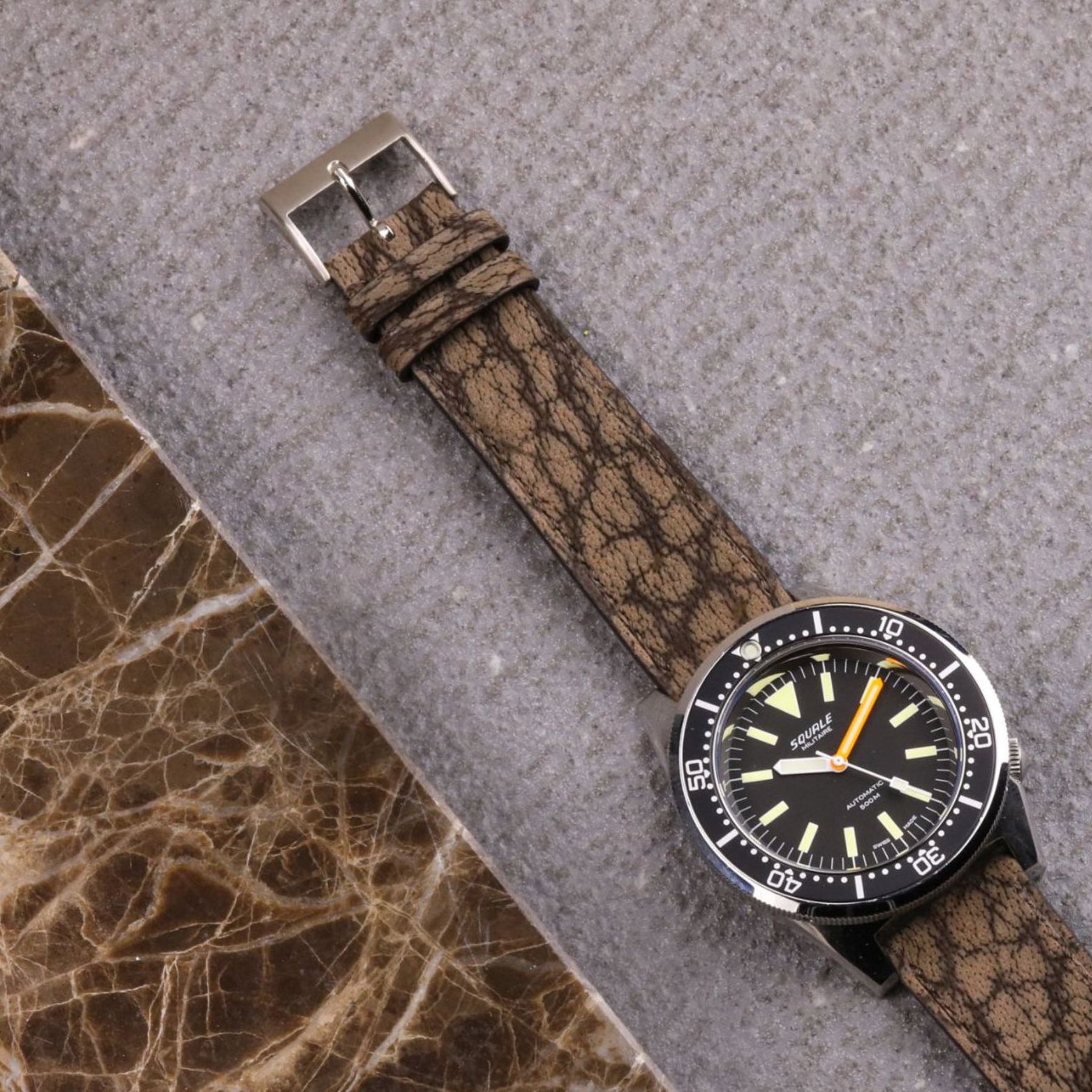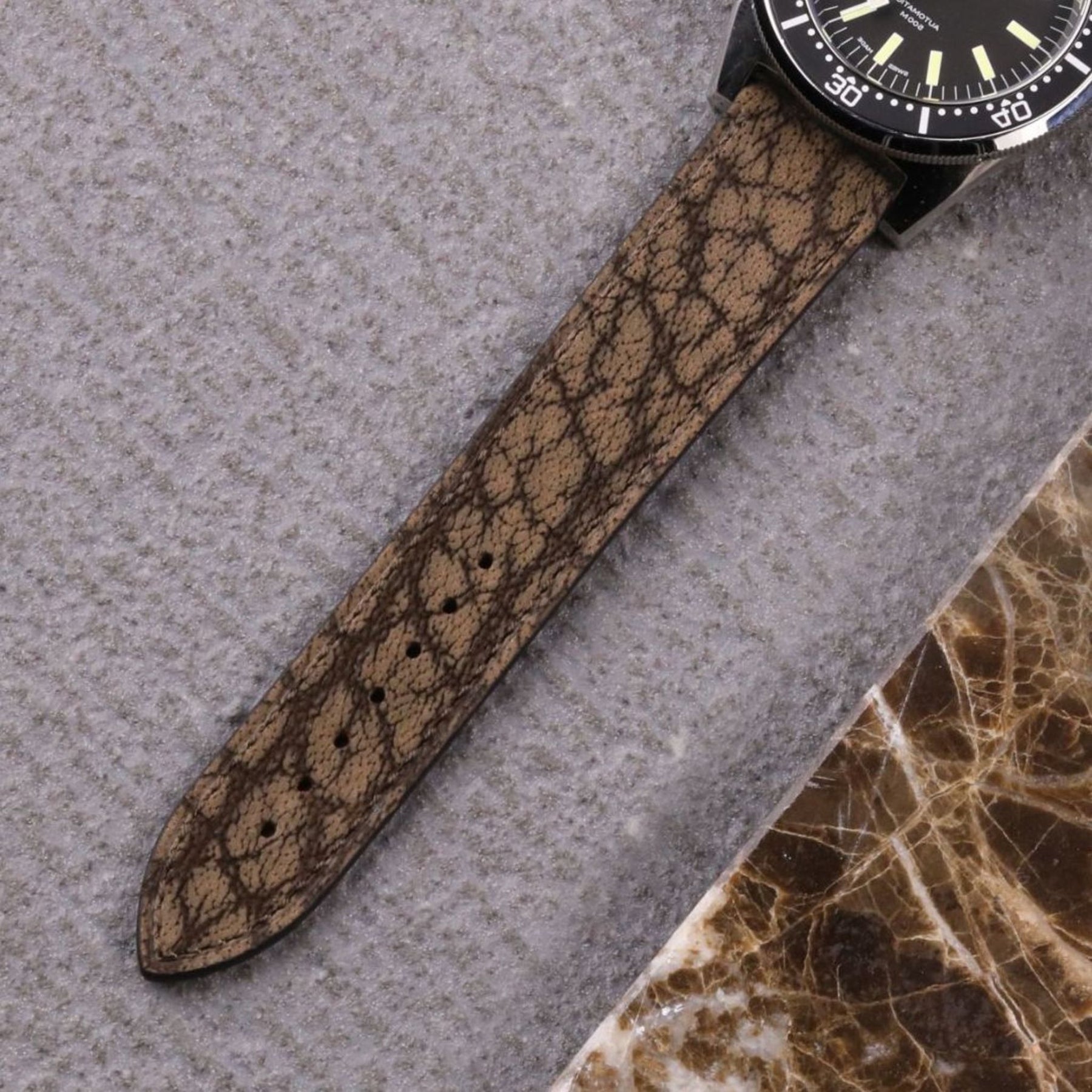 Terra: Water Buffalo Leather Strap
We bet (and hope) that you have never seen a strap like this. Water Buffalo is a crazy skin characterized by a dense pattern of darker furrows that resemble cracks on wet soil that is starting to dry. A strap like this must necessarily be worn on a timepiece with an equally strong character: pilot and diver watches are certainly on the list, but imagine it also on a vintage yellow gold one... my goodness!
An extremely rare strap handmade in Italy with fine water buffalo leather, an elegant hand-polished rectangular buckle and burgundy calfskin lining. The strap is equipped with Quick-Switch lugs for maximum ease of assembly and disassembly.
Length: 110 mm - 75 mm (4.33 in. - 2.94 in.)
Ansette: Quick Switch
Buckle: Stainless steel, 15 mm